Technology has the ability to streamline closings, says CEO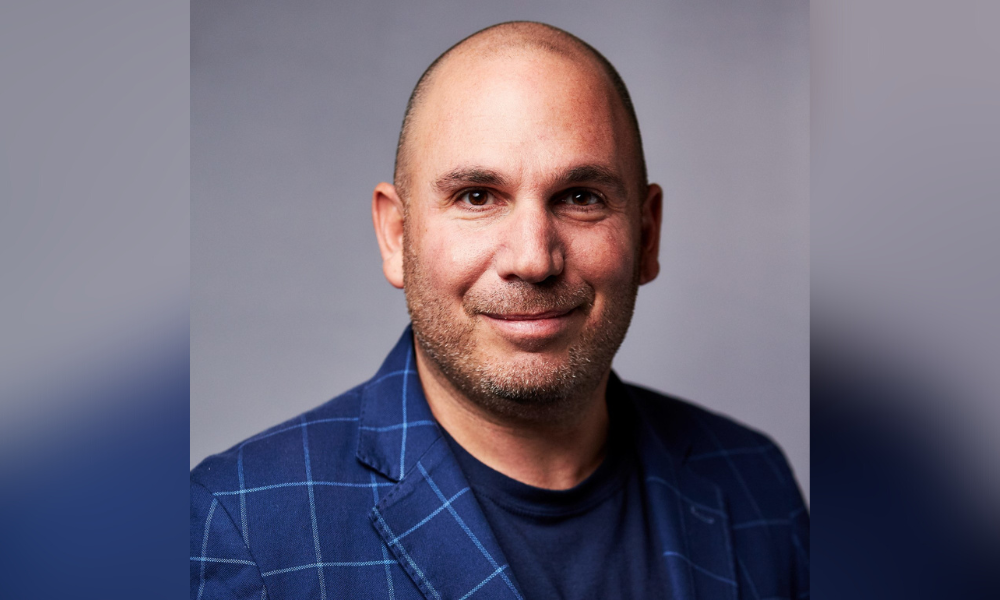 The digital transformation of the mortgage process in recent years has been profound – not least after the outbreak of the COVID-19 pandemic, which heralded a dramatic acceleration in the uptake of technology in the mortgage industry.
That change has been witnessed across each stage of the mortgage application, with the potential for technology to streamline the often-cumbersome closing procedure appearing especially significant.
Before that shift, document collection and verification used to involve stacks of paper, lengthy administrative efforts, and a drawn-out wait for the process to be completed. But how can digital solutions expedite that final stage?
Real estate closing firm Deeded took its first steps in the market at an opportune time, arriving just weeks before the mortgage industry turned to virtual arrangements as the pandemic struck in 2020.
That company's founding purpose is rooted in the conviction that technology has the ability to remove many of the pain points of the real estate and mortgage closing process, CEO Reuven Gorsht (pictured top) told Canadian Mortgage Professional.
The back end of that process had been slow to keep up with innovation at the front end, he said, with requirements to submit printed documentation and await updates with little transparency remaining because many of those involved with closing had yet to embrace technology.
Read more: Mortgage technology – how it will impact the space in 2022
"Our approach has been: now's the time to reimagine," he said. "COVID really accelerated things. It not only changed regulations, but also got the lenders to embrace [what] we call a once-in-a-generation type of change."
Virtually the entire industry has now embraced carrying out closings digitally, with Deeded's technology able to ensure that refinancing deals are closed about three to four times faster than the typical industry average, according to Gorsht.
That speed and efficiency is especially useful in the rising-rate environment of 2022, he said, with more borrowers such as co-guarantors often now involved on a transaction – and potentially a greater level of security required as a result.
"Now it becomes a lot more complex to get everything coordinated all the way through to reducing fraud," he said. "We're going into biometric ID verification, checking through the credit file, and all that sort of stuff.
"So it just gives everybody, including the broker and the lender, just a lot more [of a] sense of comfort and efficiency."
How it works
Deeded's system is either standalone or can be integrated – for instance, with a broker's CRM. Information and key documents are first uploaded through the interface before the borrower is securely onboarded through ID verification, after which they and their broker can track their application through each step and receive updates on its progress.
When the application is in its final steps, borrowers sign documents virtually, using a secure video signing room with two-step authentication before they're given instructions for collecting their keys at the conclusion of the process.
Read more: Where are digital mortgages headed?
The interface allows brokers to see all their deals and "drill into" a transaction. "There's never ambiguity," Gorsht said. "[There used to be] a lot of questions: 'Did you get mortgage instructions? Did you not? When is my client signing? Why did this get delayed?'
"Now you get a holistic view. Closing is quarterbacking and tying a bow around everything. We're working with the lender, working with the title insurer, working with the broker, [and] their client."
Coming down the tracks in the near future is an update that will capture a customer's face in a video meeting, comparing it against the supplied ID and providing a virtual confirmation to the broker or other user that the identities match.
Deeded's current partners in the industry include brokerages and leading proptech players, spurred by the realization that clients overwhelmingly prefer the ease and convenience of a virtual signing over the commute to a lawyer's office for an in-person meeting.
The company's focus is improving the consumer's experience and making the broker look great in the process, Gorsht said.
For those brokers who might have an entrenched way of doing things, or prefer putting their customer through an in-person process, the message is clear. "I always say if you remember the first time you got into an Uber, you walk away and it's like, 'Wow, that was good,'" Gorsht said. "'And I'll never really go back to the old way.'"