Activity may be ticking up – but supply remains an issue, executive says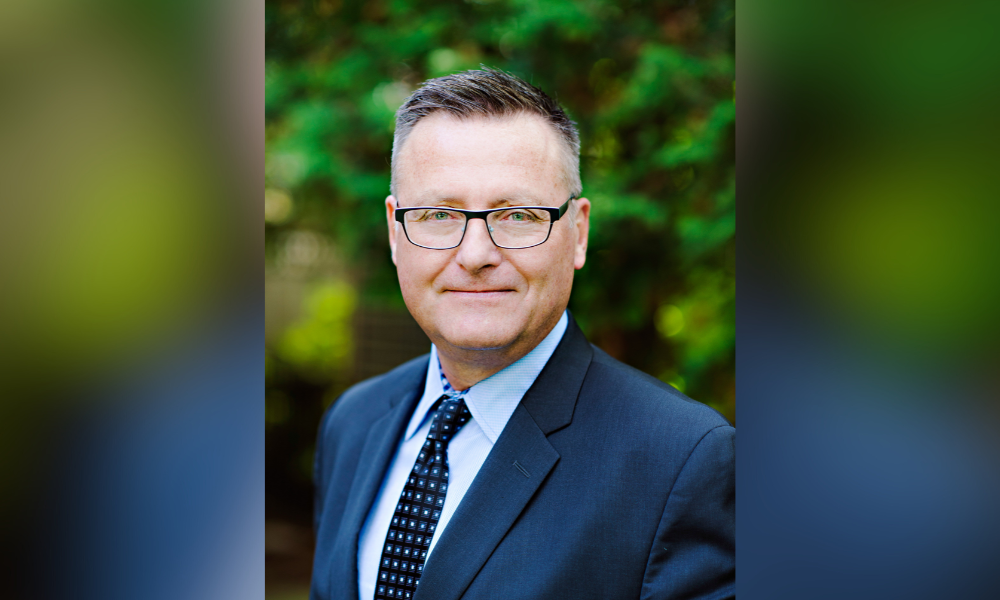 The age-old problem of inventory shortages in Canada's housing market shows no sign of improving – and is set to remain a prominent theme during the spring, according to a leading real estate executive.
John Lusink (pictured), president of Right at Home Realty and Property.ca, told Canadian Mortgage Professional that the lack of available homes, coupled with higher interest rates over the past year, had contributed to a much slower market in recent times and a shift in many consumers' preferences toward rental options.
"We obviously are struggling still with the same old supply-side issue. Rates ground everything to a halt," he said. "Overall, the one thing that has definitely shifted for us is the increase in rentals: our lease percentage versus sales is extremely high, and it's super competitive, so as a whole what it's done is ground things to a very slow trickle.
"We're still struggling with supply, and then builders are starting to work on fewer homes. If you look at the annualized three-month moving average, it came in at 213,000 units, the lowest since the depths of the pandemic. So all in all, it's a bit of a perfect storm in some ways."
The pace of new listings entering the market has remained subdued, dropping by a further 5.8% on a monthly basis in March, according to the Canadian Real Estate Association (CREA).
New supply is now at its lowest level in 20 years, the Association said, with the sales-to-new-listings ratio rising to 63.5% as housing market activity began to tick upwards last month.
What approaches are buyers and sellers taking to the current market?
Anecdotal evidence from agents from Ottawa to Niagara to the Greater Toronto Area (GTA) suggests that many would-be sellers are still holding off on listing their properties, Lusink said, as they wait for home prices to tick further upwards, while plenty of buyers are still uncertain about where those prices are headed.
That might suggest a shift back towards a sellers' market, and potentially a slight increase in the number of newly listed properties. "We're actually back to multiple offers and people throwing out significant over-ask offers, so I think we will see a bit of an uptick in listings," Lusink said.
"Our own incoming transaction flow is up by about 11% in April over March. It's still well below where it was in 2021, but I think that's in part [due] to the psychological impact of the Bank of Canada not raising rates – people going, 'Well, we've got a little bit of a breather. Maybe it is time to actually do something.'"
Inflation is heading in the right direction in Canada, ticking downwards again in March, but overall annual price growth continues to put a squeeze on Canadians' budgets across a range of sectors.https://t.co/cyuhS9jvaq#mortgage #mortgageinsights #mortgageindustry #inflation

— Canadian Mortgage Professional Magazine (@CMPmagazine) April 21, 2023
The Bank of Canada has kept its influential policy rate untouched in its last two decisions, bucking a trend of eight consecutive hikes since March 2022.
Its preference appears to be no further increases between now and the end of the year, although governor Tiff Macklem has insisted he's prepared to raise rates again if required.
Are Canada house prices set to rise again?
Still, while buyers may be moving off the sidelines, Lusink said he isn't anticipating a sizeable increase in home prices anytime soon.
"I don't think we'll see dramatic [moves] either up or down," he said. "I think they've adjusted where they were going to adjust, and I say that with the caveat being, obviously, whatever happens with interest rates and inflation or word events.
"But everything being equal the way it is currently, I think there's an artificial floor, and to some extent the ceiling speaks to certain economic factors. So I don't foresee any sort of dramatic shift one way or the other."
Luhink pointed to another possible indicator of a lively spring market in the offing: the fact that pre-construction slowed enormously amid rate hikes over the past year, but buyers and investors are now slowly making their way back to that space.
"It's somewhat selective with project by project, but for a while there it had virtually ground to a halt," he said. "So it's interesting that it has picked up, but we'll see what happens on that side of the market."
Make sure to get all the latest news to your inbox on Canada's mortgage and housing markets by signing up for our free daily newsletter here.