Activity is slowly gathering pace as prices stabilize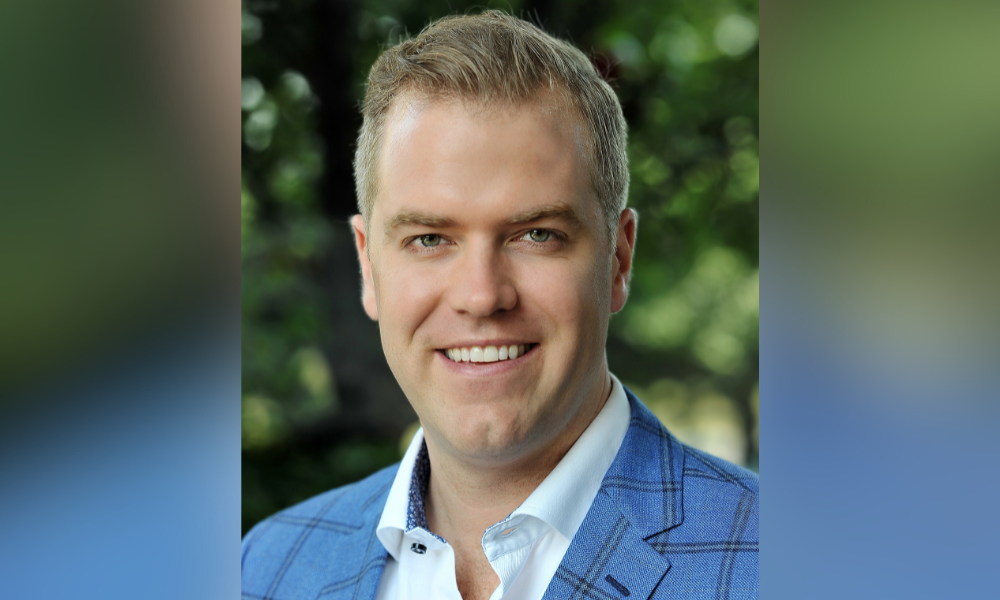 With national home sales ticking upwards once again in March, plenty of indicators point to the end of the recent prolonged correction that has gripped Canada's housing market, according to a prominent real estate executive.
Christopher Alexander (pictured), president at RE/MAX Canada, told Canadian Mortgage Professional that two consecutive decisions by the Bank of Canada to keep interest rates steady had helped bring some stability to the market and increase buyer confidence that further big hikes are unlikely for now.
"The market's correction is over, and we are in a really good position for slow and steady sustainable growth," he said. "The second pause has really given people the confidence that things are going to be stable for now, and there's a lot of speculation that rates may even come down towards the end of the year."
That would encourage more sellers to come to market, Alexander said, "because they're in a tight spot. A lot of people would move, but they don't know where they're going to go or what they can afford. And so all this stability is going to be a good thing for consumer confidence."
How are national home prices faring?
The Canadian Real Estate Association (CREA) revealed last week that home sales had increased by 1.4% month over month in March, with that news marking the first time for over a year that consecutive monthly gains had been posted.
The MLS Home Price Index, meanwhile, saw encouraging progress, inching up by 0.2% on a monthly basis, with CREA senior economist Shaun Cathcart noting that stabilization – which follows months of decline in 2022 – was a further indication of "green shoots" appearing in Canada's housing market.
National average home prices were also up, rising by $75,000 in March compared with January to come in at $686,371 on a non-seasonally adjusted basis.
There appears little prospect of a return to the red-hot market that caught fire at the onset of the COVID-19 pandemic, when activity and prices both surged as buyers rushed to take advantage of low rates.
Alexander predicted a "slow and steady" pace of upward price growth for the remainder of 2023 as confidence returns.
"Prices have [picked up] a point and a half, two points, depending on where you are in Canada, and I think we're going to see more of that," he said. "And then if rates do eventually come down, we might start to see 5%, 7%.
"If we can stay in that range between 2% and 7%, that's gold. That would be a really healthy, sustainable level of growth that I think everybody would be happy with."
CREA predicts that while the average home price will still be lower this year than in 2022, it will post a 4.7% increase throughout 2024, coming in at an expected average of $702,214 next year.
Royal LePage, meanwhile, sees average home prices rising by 4.5% in Q4 over the same time in 2022, indicating that market activity is "rebounding quicker than anticipated," and describing the company's sense of "cautious optimism" as a degree of normalcy returns to the housing market.
The Canadian housing market is seeing the steady return of buyers, a trend that is likely to impel home prices higher by the end of 2023, according to new data from Royal LePage.https://t.co/32Lg6kMuQ7#mortgage #mortgagenews #housingmarket #CAhousing

— Canadian Mortgage Professional Magazine (@CMPmagazine) April 14, 2023
Supply remains a formidable hurdle in Canada's housing market
Despite those positive signs, an age-old problem continues to bedevil Canada's housing outlook: the lack of supply, with that chronic shortage set to come into sharp focus again as demand potentially picks up again in the spring and summer.
"There's still very little on the market in pretty much every segment generally," Alexander said. "There are little pockets that are doing better than others, but it's really fascinating: even coast to coast, the story's the same [in terms of] very low inventory.
"And now people are coming out, they want to buy, all those people that put their plans on hold since rates started to increase are now confident again because the Bank of Canada has held firm on increases for the last two months. So it's all moving in the right direction, but we desperately need more product."
Make sure to get all the latest news to your inbox on Canada's mortgage and housing markets by signing up for our free daily newsletter here.