Both fixed- and variable-rate mortgages are seeing rates climb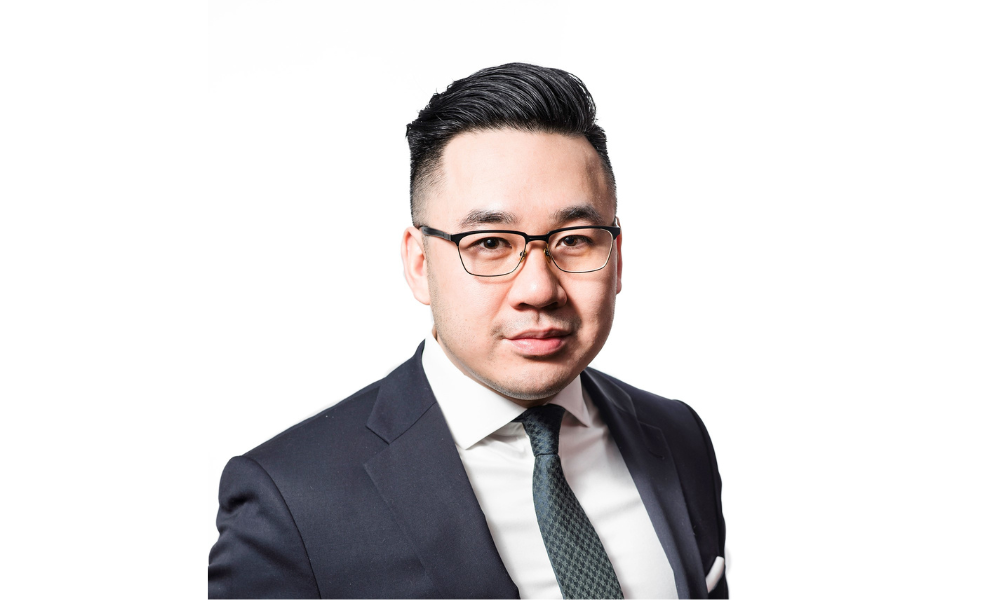 Canada's mortgage market was already witnessing a big shift in borrower preferences from variable to fixed rates – and last week's Bank of Canada hike is only set to further accelerate that trend.
The central bank's decision to increase its policy rate by 25 basis points means lenders across the country are also hiking their own prime rates, and while fixed rates are also on the up, many economists believe further Bank increases are in the cards for the remainder of the year.
Still, the recent upswing in five-year Government of Canada bond yields, which heavily influence fixed mortgage rates, has also led to a flurry of borrowers enquiring about locking in a rate before the fixed side rises even further, according to a mortgage and real estate expert.
Victor Tran (pictured top) of RATESDOTCA, told Canadian Mortgage Professional that a sizeable recent increase in fixed rates had "put a rush" on a lot of borrowers to look into their renewal options, with many considering renewing early and first-time homebuyers anxious to lock in current rates for preapproval.
"I have a good amount of clients that are up for renewal this year, and I typically would reach out to these clients four months prior to the renewal date just to start shopping around for a mortgage rate," he said.
"A lot of people won't respond – four months out is still pretty early, and that's expected, most people will start to action things 60 days on average prior to that. But suddenly this past week, a lot of those clients of mine finally reached out to say, 'Sorry I haven't responded to you, it's been a crazy week – but yeah, let's see what's available. Let's lock something in.'"
That's partly a result of recent headlines about rates rising, Tran said – although those who have been jolted into action in recent days are likely too late to avail of the best possible deal on fixed rates.
"They kind of missed out on the high 4% range for fixed rates and now they're looking at mid-five-percents for renewal rates," he said. "But it's definitely impacting the market a little bit, and consumer sentiment. People are hearing about it, for sure."
CIBC World Markets' deputy chief economist Benjamin Tal said BOC was clearly "not taking any chances" on the #inflation front, particularly with the consumer price index having risen unexpectedly in April.https://t.co/nz83tqLtO9#mortgagenews #industrytrends #ratehike

— Canadian Mortgage Professional Magazine (@CMPmagazine) June 8, 2023
Rising home prices and their impact on the Bank of Canada's thinking
The Bank's latest hike arrived amid multiple indicators that the economy was operating at a faster clip than it was comfortable with, especially still-high inflation and a robust labour market. Recent home price growth will also have given it food for thought, according to Tran.
In Toronto alone, the average selling price continued to tick upwards in May – sitting just 1.2% below the same month last year – having risen by 3.5% on a seasonally adjusted monthly basis over April, according to the city's regional real estate board.
That's helped boost demand in the housing market, Tran said. "We're seeing values increasing again, [and] a lot of people don't want to miss out," he said. "So that's why we're seeing the demand increase as well [with] buyers coming off the sideline and just making a move. [It's] a 'you snooze, you lose' type of situation.
"So they're tired of waiting. They know that rates are going to probably be at these levels for a little while. You've got to get used to it and if they don't make a move now, then potentially they might not get it at all."
Could sellers decide to list now instead of waiting for prices to rise further?
While many believe the latest hike will have a cooling effect on Canada's housing market, Tran said he didn't foresee would-be sellers listing their properties now instead of waiting for prices and values to rise further, as they may have done when things were heating up.
"The demand is still outpacing supply by a significant amount and a lot of buyers have come off the sidelines back into the market, looking to purchase a home. The inventory remains really, really tight," he said.
"There's really not much out there. So for current homeowners, I don't see them listing their home for sale if there's nothing else out there to buy."
Make sure to get all the latest news to your inbox on Canada's mortgage and housing markets by signing up for our free daily newsletter here.