Economist on what's next for housing after rates jump again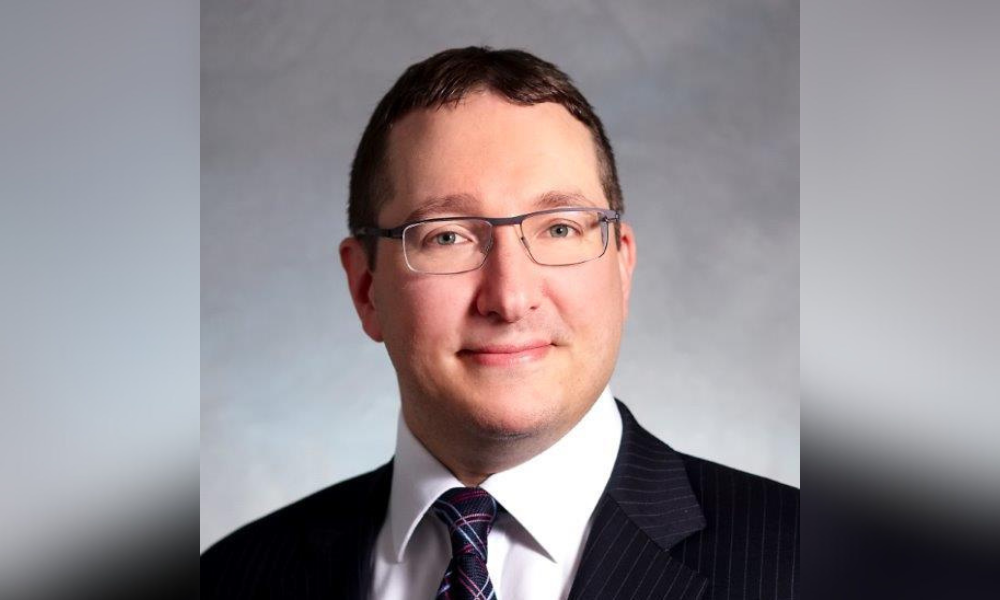 The Bank of Canada's decision to hike interest rates on Wednesday is one that could slow the recent resurgence of the national housing market, according to a leading economist.
Benjamin Reitzes (pictured top), managing director, Canadian rates and macro strategist at BMO, told Canadian Mortgage Professional that the move – which marked the central bank's first rate increase since January – may serve to quell some of the consumer confidence in the market that's risen in 2023's first quarter.
Still, there's no imminent crisis in the cards where housing is concerned, he said, with demand set to remain at an elevated level despite the return of a rising-rate environment.
"What really sparked things to turn back higher was the pause after January, and people got a little more confident that rates were going to be steady for a while, the push higher was over, and they could have a bit of confidence in that," he said, "and I think that brought a fair amount of people back into the market.
"You still have that underlying demand, demographics are still good, and immigration is still going to drive demand there. So it's not as if housing is going to fall off a cliff anytime soon here. But the rebound that we've seen might run a little bit out of steam here."
Sales remain below their 10-year average, he noted, a sign of the lingering impact of the slowdown that gripped the housing market when the Bank embarked on a series of aggressive rate increases throughout 2022.
Which way is the housing market headed?
Amidst the recent resurgence in sales activity, home prices have also stated ticking upwards – but there's the possibility that the latest hike causes some would-be sellers to list their property sooner, Reitzes said, in the belief that they may not rise much further.
Still, the continued lack of inventory in the housing market means it's difficult to say for sure where things are headed, he added. "As much as it's been demand recovering, it's been a lack of supply that's really restrained the market and helped push prices higher," he said.
"Maybe you get folks giving up on hoping for higher prices – that part I don't know. That supply-demand balance is challenging and [it's] hard to predict when that supply side of things will improve. The demand side will get dented, no doubt, by the rate move."
Reitzes said it was "difficult to believe" the Bank would be satisfied with hitting pause hikes again after its latest increase, with BMO anticipating a further 25-basis-point jump in July.
After that? "I think the calculus gets a little bit more complicated," he said. Another July increase would leave rates at 5%, a level not seen for decades and one that he said would put "increasing amounts of stress" on households.
We have increased our policy interest rate to 4.75%.

Find out more: https://t.co/hZHWuTyIz0#economy #cdnecon pic.twitter.com/t9o715An99

— Bank of Canada (@bankofcanada) June 7, 2023
With that in mind, it's likely that the Bank pauses again after a July increase, Reitzes said, to assess whether its flurry of hikes are having their intended effect in sufficiently cooling the national economy and bringing inflation back down.
"They are going to want to, at least at some point, take stock," he said. "I think that's when we get to 5%. They take stock, maybe pause again for another six months.
"If the economy is still roaring come the turn of the year, then that changes things and they can keep going. But for now, it's just one more hike after today, and then they pause for a while again."
How much has Canada's housing market heated up in recent months?
Housing market statistics for May are due to be released next week – but the latest figures revealed by the Canadian Real Estate Association (CREA) showed that national home sales ticked up by double digits in April compared to the previous month.
April sales were 11.3% higher than in March, CREA statistics showed, with the Greater Toronto Area (GTA) and BC Lower Mainland accounting for a significant share of those deals.
That increase in housing market activity was mentioned by the central bank in remarks accompanying its June decision, with a tight labour market, stronger-than-expected economic growth and resilient inflation among the other reasons for its decision to hike on Wednesday.
Make sure to get all the latest news to your inbox on Canada's mortgage and housing markets by signing up for our free daily newsletter here.