Canadians' disposable incomes continue to outpace their borrowing, according to a new report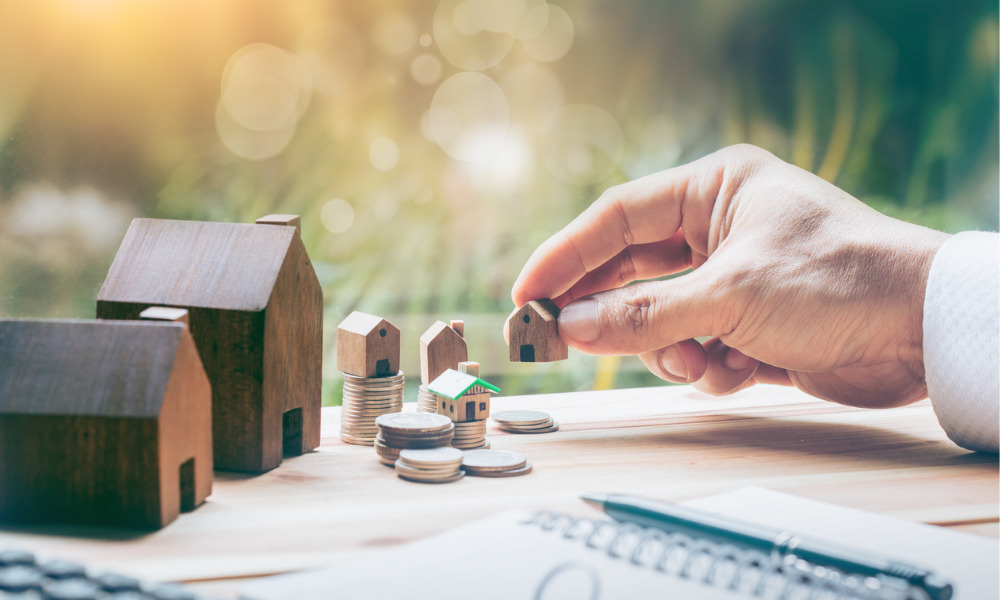 Canada's household debt-to-income ratio ticked down slightly from a revised 184.2% during the first quarter to a seasonally adjusted 180.5% in Q2, according to BMO Economics.
"On an adjusted basis, disposable incomes outpaced borrowing, as higher earnings drove the former," said Shelly Kaushik, economist at BMO.
The national household debt service ratio also inched down from 14.9% to 14.8% as income growth continued to outstrip debt service costs.
"However, we expect some retracement in the coming quarters as wage growth eases and interest payments, especially for mortgages, continue to mount," Kaushik said. "Meantime, demand for mortgage loans fell amid the [Bank of Canada's] two rate hikes in June and July.
However, BMO is anticipating a cooling job market to slow income growth over the next few months.
Also, "elevated interest rates should continue to weigh on mortgage demand in the coming quarters," Kaushik said.
The cost of borrowing in Canada is now the highest it's been since 2001. https://t.co/gj6SGhWwf7#mortgagenews #mortgageindustry #ratehike #interestrates

— Canadian Mortgage Professional Magazine (@CMPmagazine) July 14, 2023
Overall consumer debt reaches new peak
Still, Canada's overall consumer debt load reached a new high of $2.4 trillion during Q2, despite mortgage debt showing only a tiny quarterly increase, according to Equifax Canada.
Sluggish mortgage market performance was offset by a surge in non-mortgage debt, with the average non-mortgage debt load per credit-active consumer reaching $21,131.
Notably, credit card balances touched a historic peak of $107.4 billion, impelled by new credit card originations exceeding 1.5 million in Q2.
Matthew Fabian, director of financial services research and consulting at TransUnion Canada, said that the combination of ever-increasing costs of living and elevated interest rates has introduced a risky "payment shock" for Canadian households.
"While some financial pressure has been offset through continued savings growth and strong employment, many Canadian consumers have accessed credit as a means to short-term liquidity," Fabian said.