However, mortgage debt showed only a minuscule increase from Q1 to Q2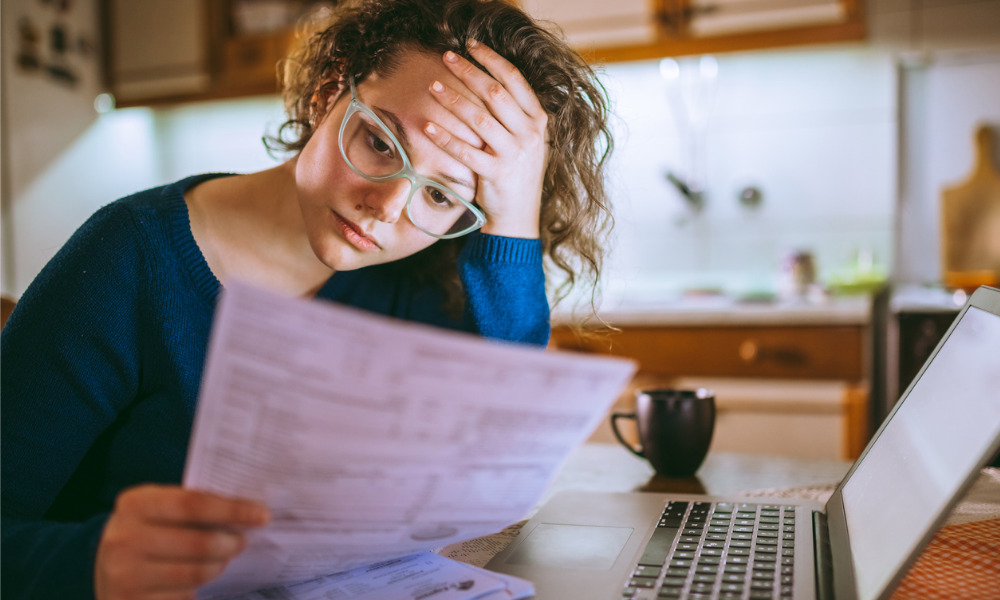 Canadian consumer debt reached a new peak of $2.4 trillion during the second quarter, according to Equifax Canada's most recent Market Pulse consumer credit trends and insights report.
However, the central bank's interest rate hikes, which have pushed the policy rate to a 22-year high of 5%, have done their work in slowing down consumer spending, Equifax said. Mortgage debt showed a mere 1% increase from Q1 to Q2 2023.
The added burden of high monthly mortgage costs has also pushed mortgage delinquencies upward, especially in provinces like Ontario (up by 86.9% annually) and British Columbia (up by 33.9%).
"Factors such as substantial house price increases, larger loan amounts, a higher proportion of variable-rate mortgages, and the elevated cost of living have contributed to the delinquency rise," said Rebecca Oakes, vice-president of advanced analytics at Equifax Canada.
"Additionally, payment shocks for newly renewed mortgages and upcoming renewals are poised to impact consumer finances, particularly for those facing mortgage terms that extend beyond their expected retirement age, leaving them with limited options for reducing monthly payment costs."
RBC Economics study shows Canadian spending slowing due to debt pressures. While spending is steady, early signs of weakness coincide with a slight unemployment rate increase.https://t.co/r5amlMW8vO#mortgagenws #mortgageindustry #householddebt #economy

— Canadian Mortgage Professional Magazine (@CMPmagazine) August 11, 2023
Non-mortgage debt surging
On the other hand, non-mortgage debt continued to grow in Q2 due to massive growth in credit card balances. The average non-mortgage debt per credit-active consumer stood at $21,131.
Minimum monthly payments for credit card and unsecured lines of credit increased by 11.7% and 18.3%, respectively, on an annual basis. HELOC holders also saw their payments spike by over $200, Equifax reported.
"Consumers are becoming more prudent with their credit-related decisions," Oakes said. "We've seen consumers shopping around more for the best mortgage deal at point of renewal and some switching to alternative credit products which may be lower rate to cover the costs of large purchases."