Higher living costs are pushing more and more Canadians into debt, according to a new report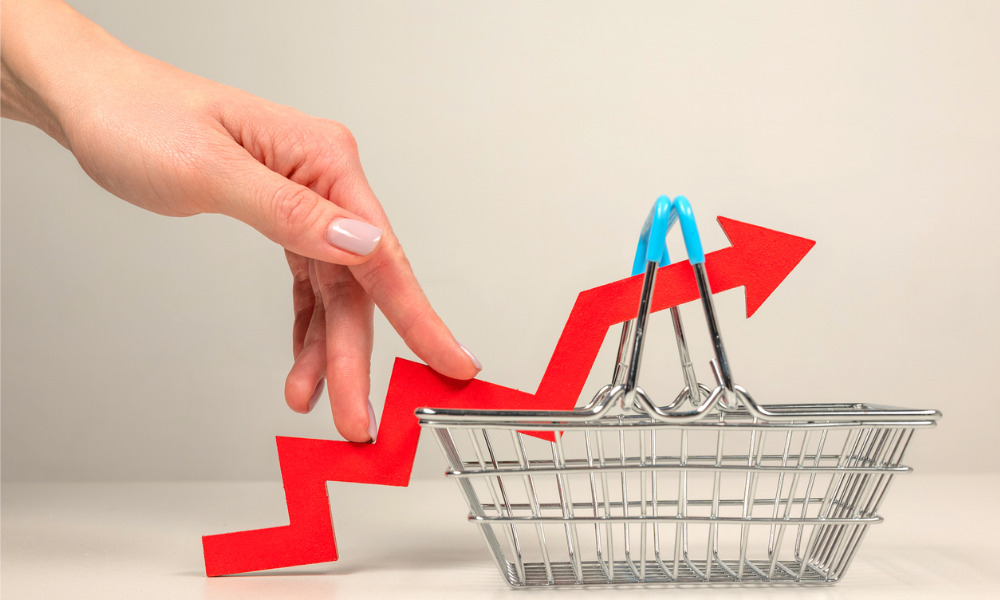 Canadian household debt continues to hover at record high of $2.34 trillion in Q2 2023, including $1.73 trillion in mortgage debt and $604 billion in non-mortgage debt, according to new data from TransUnion.
On a quarterly basis, the number of Canadian consumers holding an outstanding credit balance grew by 3.3%. And while the number of consumers taking on more credit increased across all risk tiers, the riskiest segment – namely, subprime consumers – exhibited an 8.9% annual growth rate.
Mounting day-to-day costs, a trend that has persisted despite slower inflation, are pushing more and more Canadians to seek greater financial flexibility through credit, TransUnion said.
"Canadians, like the economy, remain persistently resilient," said Matthew Fabian, director of financial services research and consulting at TransUnion Canada. "However, the combined pressure of a high cost of living and elevated interest rates has created a payment shock, as the cost of debt has grown even heavier for some Canadian households."
"While some financial pressure has been offset through continued savings growth and strong employment, many Canadian consumers have accessed credit as a means to short-term liquidity."
Decades of low interest rates and strong housing demand have led to high levels of household debt for Canadians, and now rising interest rates are increasing the cost of servicing that debt.https://t.co/MUn4TNBo3h#mortgagenews #interestrates #householddebt #economy

— Canadian Mortgage Professional Magazine (@CMPmagazine) June 29, 2023
Upward trend in minimum payments adding up for households
The BoC's rate hikes have significantly pushed up minimum payments, especially since mortgage loan debt has grown for the fifth consecutive quarter at a 9% annual increase.
The average instalment on a Canadian mortgage surged by 15% year over year to $2,071 per month as of the second quarter.
"While non-mortgage balances overall fell by 7% in Q2 2023, credit cards stood out as an exception, with balances growing 14% (+$12.9 billion) from prior year," TransUnion said.
"The concentration of balances skewed toward lower risk segments, with over 80% of outstanding credit card debt held by prime and better consumers."