Turning to the so-called "Bank of Mom and Dad" can have its own pitfalls, says industry expert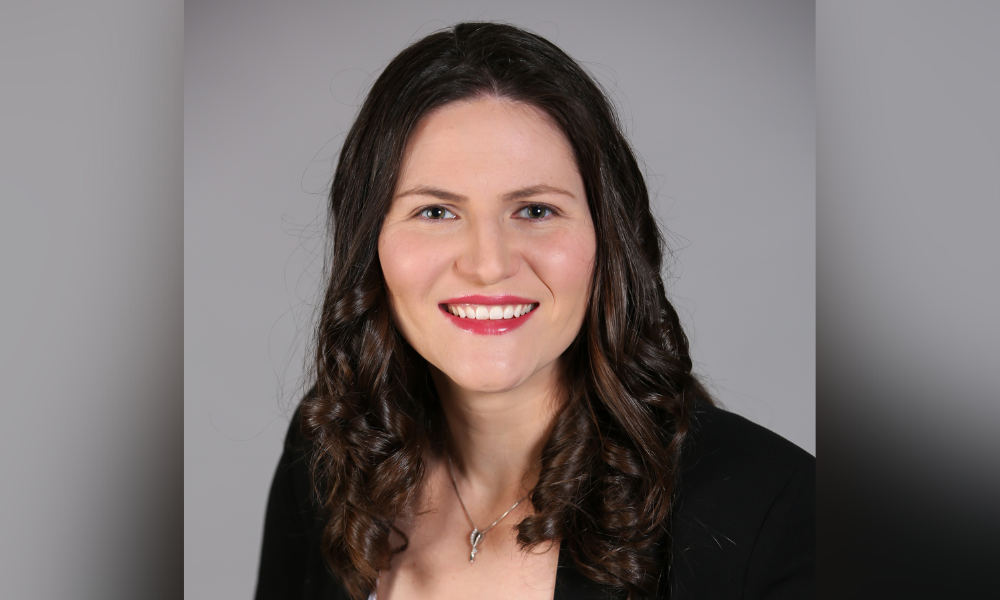 As home prices spiked across Canada's hottest housing markets over the past two years, a growing cohort of new homebuyers turned to parents or guardians to help fund their purchases – but that's a strategy that could be an increasingly risky one in the current climate, according to an industry expert.
Leah Zlatkin (pictured), chief operating officer at the Mortgage Outlet brokerage, told Canadian Mortgage Professional that buyers who relied on a cosigner to qualify for their mortgage but weren't receiving any assistance with the monthly payments could find themselves especially vulnerable in the rising-rate environment with margins already tight.
"I have had many first-time buyers who have come to me who have qualified with their parents cosigning for them," she said. "They can get financing to go buy that $1.2 million house with a $900,000 mortgage, [or] that $1.5 million house with the million-dollar mortgage they need.
"But the reality is that for many of those buyers, when the parents aren't actually going to pony up the cash to [make] those payments and they're going with a variable rate mortgage, I would rather have an honest, upfront conversation with them about their finances and whether this makes sense for them than urge a client to put money down and buy that house right now when I don't think it's reasonable."
While interest rates remained resolutely low during the first two years of the COVID-19 pandemic, they have surged upwards in 2022, spearheaded by an aggressive Bank of Canada whose benchmark policy rate has risen dramatically throughout the year.
Read next: Could rising interest rates crash Canada's housing market?
Affordability pressures have been especially pronounced for first-time buyers, with the impact of higher borrowing costs potentially hitting those who relied on a cosigner to qualify for the mortgage hardest.
It's imperative for broker and client alike to have a detailed and thorough discussion on whether the latter could absorb the shock of further rate hikes without seeing their ability to pay for necessities like groceries severely damaged, said Zlatkin.
"I would really rather have an honest conversation with someone and get six referrals from them than have a not-so-honest conversation, close them in on their mortgage, and then feel like a terrible person in half a year when I know they're going to lose their home or when I know their parents are going to be paying for it," she said.
"Some brokers might tell the client what the payment is and say, 'You decide for yourselves.' But I feel like financial literacy in Canada is really bad, and if you don't highlight things to people effectively, they're going to make terrible decisions. And I don't want to facilitate terrible decisions for other people."
Conversations with lenders
Zlatkin was speaking from Mortgage Professionals Canada's (MPC's) National Mortgage Conference in Vancouver, which convened mortgage professionals from across the country on October 16-17.
The shifting mortgage market of 2022 has presented new obstacles for many would-be buyers and current borrowers – meaning the interactions and networking between brokers and lenders at the conference were doubly important, according to Zlatkin.
"In terms of talking to our lenders, it's a lot of understanding the nuances around their products," she said. "Now, more and more, we're dealing with clients that are very difficult to place.
Read next: Rate hikes causing uptick in alternative mortgage activity, says executive
"You've always got some bread-and-butter clients who you're going to be able to place anywhere, but we're getting more and more to the point where it is super niche financing, and you need to understand who can do multiple properties with this XYZ problem, and that XYZ income, and lots of different variants that are not so cut and dry."
While specific lenders may have been unable to provide a solution on certain deals, they were usually able to recommend another option, Zlatkin said, to help the client get over the line.
"With all of your lenders, when you're talking to them and you're talking about these specific situations, they can really point you in the right direction of which product they can offer that can help you or service your need," she said, "or somebody else who might be able to.
"And if they can't do your specific deal, or they can't help you with a specific need, they might know somebody else who can."