Schedule B and private lenders "picking up the business" of borrowers who can't qualify on A side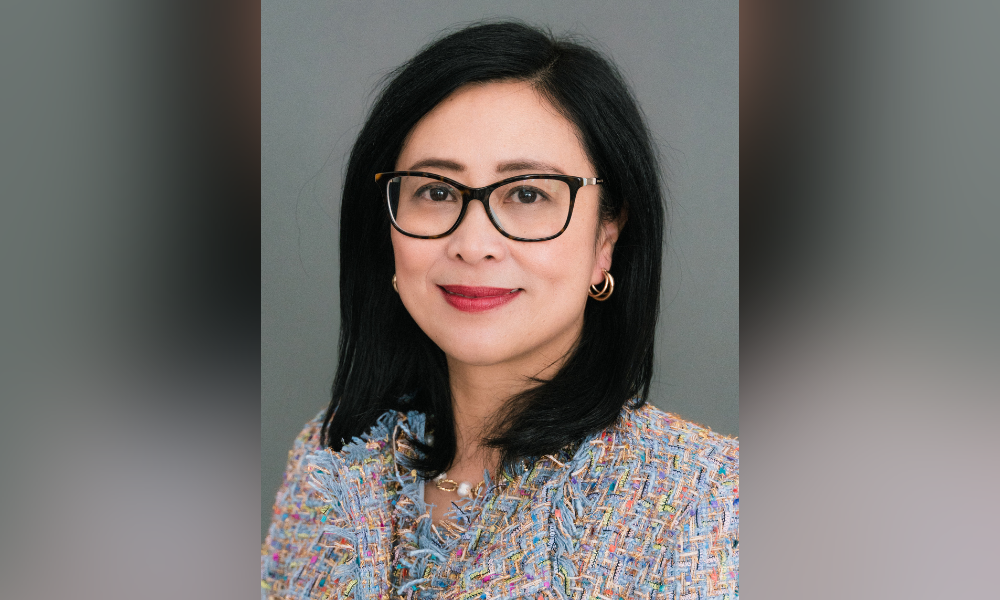 The rising-rate environment that's gripped Canada's housing market in 2022 shows little sign of slowing down before the end of the year – and that trend is likely to continue pushing borrowers towards the alternative and private spaces, according to a prominent mortgage executive.
Christine Xu (pictured), president and principal broker at MoneyBroker Canada and president and CEO of Ready Capital Mortgage Investment Trust, told Canadian Mortgage Professional that growing challenges for new buyers and homeowners in qualifying with A lenders were seeing them gravitate to alternative solutions.
Xu was speaking from the National Mortgage Conference in Vancouver hosted by Mortgage Professionals Canada (MPC), where she presented a seminar on Ready Capital's rapid growth during a three-year period that's seen the investment trust attract more than 500 investors and develop a $50 million portfolio.
"As interest rates continue rising, it's harder and harder for people to be qualified [through] regular Schedule A lenders – so Schedule B lenders and private lenders are picking up the business," she explained.
Read next: How high will the Bank of Canada go on interest rates?
"As a broker, our firm mainly focuses on alternative financing. It used to be we [did] some A deals, some B deals, some private deals – but in the past year, mainly private deals and deals with B lenders. The private deals are increasing quite a bit, so right now it's almost half and half."
The housing market has witnessed a pronounced cooldown throughout the year, mainly as a result of those higher rates and rampant inflation. However, Xu said that the market is picking up pace on the alternative side, and described the current slower activity as a temporary trend.
"First of all, it's a seasonal adjustment. Every year around this time, from late August to even spring, is a seasonal low time," she said. "When spring comes, the market is picking up."
That seasonal shift has been stronger this year, Xu added, because of the interest rate shock of recent months that's seen the Bank of Canada embark on an aggressive rate-hiking cycle – including an unexpected jump of a full percentage point in July.
The central bank has increased its policy rate by 3% in a series of hikes since March, after keeping that rate at a resolutely low 0.25% throughout the most challenging days of the COVID-19 pandemic, in a bid to cool the economy and curb inflation.
Many observers, including most of the mortgage industry, didn't expect such a drastic series of rate increases, according to Xu – but further hikes are expected to take place before the end of the year.
She was speaking shortly after a lender panel at the MPC conference saw high-profile executives from TD Canada Trust, MCAP, First National Financial, and Equitable Bank all indicate that two more Bank of Canada rate increases are likely in its next two rate announcements.
Read next: Canada home prices fall again
The panel was divided on whether the Bank of Canada's next decision, scheduled for October 26, would result in a 50-basis-point hike or a 75-point jump.
While many in the housing market are currently holding off on their plans to buy or sell, that situation could change a few months into 2023 when it becomes clear that rates aren't going down anytime soon, according to Xu.
In a keynote speech to the MPC conference, CIBC's deputy chief economist Benjamin Tal indicated that the Bank of Canada was unlikely to cut rates until 2024.
"In the springtime, I think when people realize the interest rates will not go down – we'll continue keeping the same interest rates for a while – if they have to sell, if they have to buy, their demands cannot be ignored," Xu said. "The market will [go] back."
Xu's presentation at the MPC conference centred on the growth of Ready Capital, and some of the reasons that the team had decided to form a mutual trust instead of a mortgage investment corporation (MIC).
She described the event, which took place between October 16-17, as a valuable opportunity to connect and network with industry colleagues, as well as strengthening existing relationships.
"I always like to attend industry events – there's always something new you can learn," she said. "New lenders, new policies. I think the whole industry should work together, so I love to come to events like this."