The government's actions on the housing market are putting affordability out of reach, argues leading executive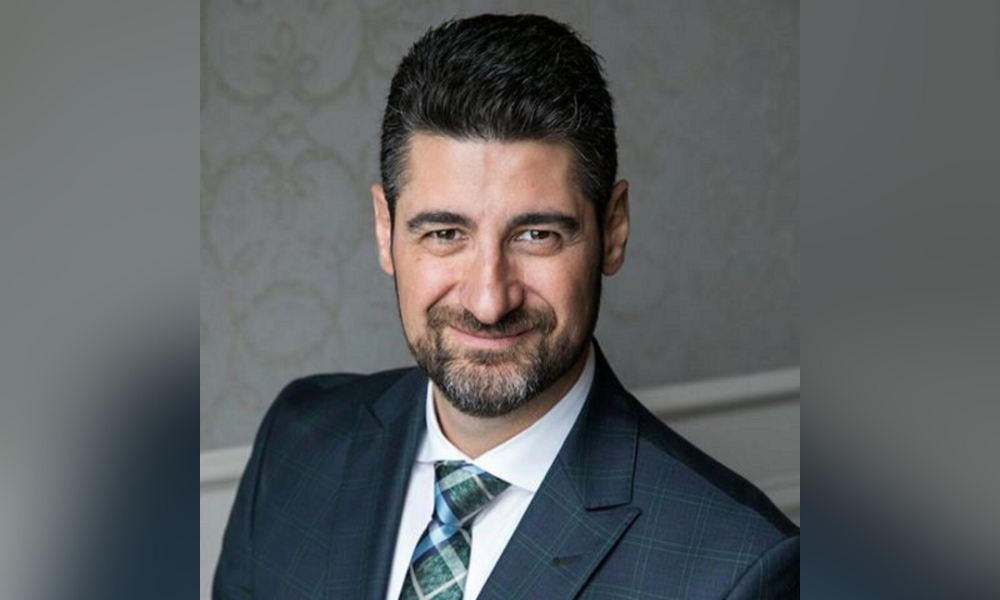 This article was produced in partnership with Marathon Mortgage.
Fergal McAlinden, of Canadian Mortgage Professional, spoke with Marathon Mortgage's president and CEO Albert Collu on the current outlook for the housing market and where policymakers are going wrong.
Canada's housing market has cooled in recent months amid rising interest rates – and a prominent mortgage executive believes the actions of federal authorities are only serving to drive homeownership even further out of reach of ordinary Canadians.
Speaking with Canadian Mortgage Professional, Albert Collu (pictured top), president and CEO of Marathon Mortgage, described a "great imbalance" between what current housing market policies are intended to achieve and the effect they're actually having, especially where plummeting home prices are concerned.
"The government absolutely want to hit inflation and rising home valuations right between the eyes – everybody understands that," he said. "They may think they're doing a great job because they're seeing a decline in prices by as much as 20-25% already.
"The problem is that some may see this as making housing more affordable, but decreasing a home's value by that amount, and doubling or tripling an average payment, isn't helping homeowners. I think it's counterintuitive, and too fast, too quick and too heavy."
Not only is the current rising-rate environment set to squeeze many current mortgage holders; it could also serve to erode individual family wealth, Collu said, with many Canadians having to reassess their future plans as the values of their home continues to fall.
"There's a lot of equity and retirement planning that's impacted by bringing about a cooler market," he said. "It's not just about new homebuyers – it's also about what you've done to families who saved for years and have plans with their home equity."
The Bank of Canada has announced three consecutive rate hikes so far in 2022 – the first of a quarter percentage point, followed by two half-point increases with further reportedly on the way.
Collu said he understood the thinking behind those rate hikes, especially given the inflation crisis currently gripping the country, but took issue with their suddenness and the fact that authorities didn't move earlier instead of abruptly raising rates at the risk of immediate pain for Canadian homeowners.
He also highlighted that fixed-rate increases mean changes to the stress test introduced last year are now largely irrelevant. Those amendments saw borrowers required to qualify at either 5.25% or the contract rate plus 2%, whichever is higher – but because of recent fixed rate hikes, the qualifying rate is almost always well above the former (unless it's an adjustable-rate mortgage product which still qualifies using 5.25%).
"The government thinks it's doing a great job but they're effectively doubling payments, eroding wealth, and they've made it much more difficult for Canadians to qualify for a home purchase," he argued. "Wasn't the goal to bring affordability within reach?"
Federal authorities have a "completely misguided" approach on the current environment, Collu said, emphasizing his view that the government is failing in its task of mitigating inflation while not sharply disaffecting the end consumer from purchasing a home.
"I feel very strongly that they're missing the mark," he said. "If they continue on this road, we're going to go from monitoring inflation to actually stimulating a recession – and that is quite frankly where the numbers are suggesting we're headed."
Today's economic climate is uncharted territory for most everyone in the mortgage industry, and Collu said he remained acutely conscious of the challenges facing brokers as they help their clients navigate an increasingly complex mortgage environment.
He said remaining mindful and conscious of the correct product for their individual customers was a must for brokers at present, especially with variable-rate mortgages most susceptible to further Bank of Canada hikes down the line.
"I know there's a gravitational pull in rising fixed-rate environments to adjustable-rate mortgages," he said. "But we would all do well as an industry to keep in mind that eventually, that consumer is going to be stuck in a tough position.
"If we all agree that prime is going to escalate, those adjustable-rate mortgages may not be as attractive. Also, if one argues that those adjustable-rate mortgages need to be converted into fixed, a big concern is how high the fixed rate is that you'll be converting them into."
Those concerns, and the dilemmas facing many brokers and their clients, are top of mind at Marathon, Collu said, with the company fully committed to offering a helping hand for mortgage professionals to ensure the best possible solution for all parties.
"From a Marathon perspective, we're hypersensitive to what's going on," he said. "I think it's the reason we're seeing a growth in our submissions – it's because we're trying to find a really good balance for the brokers to help them as much as we can to deliver as strong a rate and service as possible."
Albert Collu is president and CEO of Marathon Mortgage, a mortgage lender in Canada.