The company is reaping the rewards in the broker channel after a top-to-bottom restructuring in recent times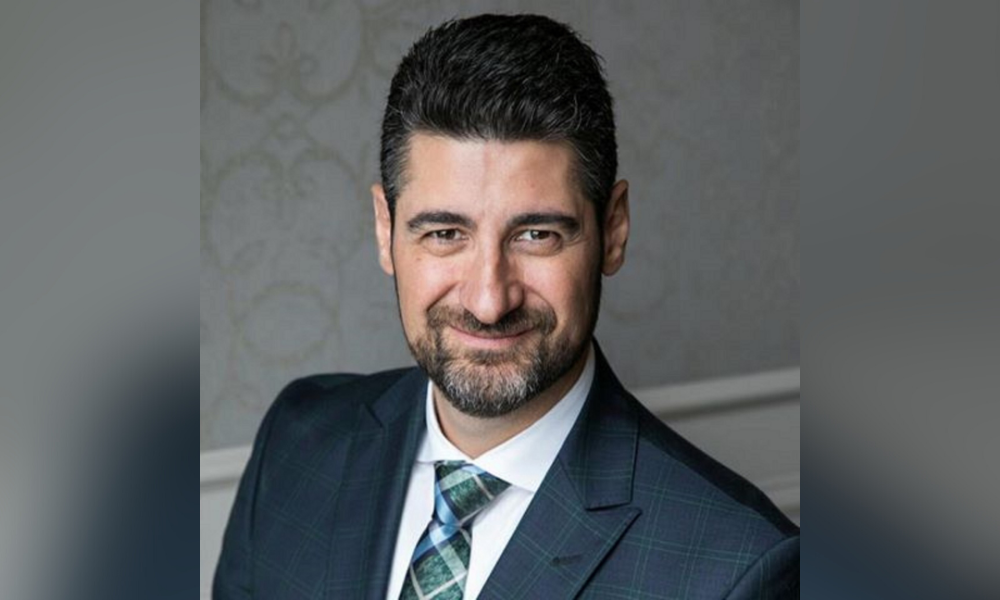 This article was produced in partnership with Marathon Mortgage
Fergal McAlinden of Canadian Mortgage Professional spoke with Marathon Mortgage president and CEO Albert Collu on the company's dramatic rebuild since 2020
It's fair to say the challenge facing Albert Collu (pictured top) when he took the reins at Marathon Mortgage was a significant one.
Not only did he step into the role of chief executive officer and president while the first wave of the COVID-19 pandemic was still in full swing, in July 2020, he also joined a lender that was, by his own admission, in desperate need of a top-to-bottom rebuild – from its broker service to the suite of products at its disposal.
Now, less than two years on from that upheaval, the executive looks back with satisfaction on Marathon's progress since then – noting that the start-up mentality the company took in rebranding has helped to start transforming its reputation in brokers' eyes.
"The first, most significant thing that we had to recognize was that the company was never good enough to put itself in a position to service brokers to attract more business and growth," he explained.
"When we all came to that conclusion internally, we rallied around it and effectively ripped apart the systems. That sent out a signal that in order for us to be better, we had to make sure that we were scalable, and that we could deliver turnaround times and service that were exceptional."
Collu said that the company knew it would come up against broker frustration last year while simultaneously rebuilding and operating the business – but that the required changes had now been completed.
"We wish the experience could have been utopian from the word go, but unfortunately significant change takes time," he said. "Fortunately, we've now made the big changes."
The overhaul of its previous system and introduction of a new one was a focal point of Marathon's reinvention, with the company investing substantial time and capital in a broker portal that Collu said had received rave reviews from mortgage professionals since its launch.
It also showed that the company was now able to go toe-to-toe with its lending competitors, a fact that was bolstered by the introduction of a new suite of products for brokers and their clients in the months following Collu's appointment.
"We knew that we needed to make sure that we had a fighting chance with regards to product diversity," Collu said. "We were very narrow in terms of our product offering when I first got here, but we really expanded them and we've added new investors, so we have a really good complement of products now that we simply didn't have prior to my arrival. A great example would be our uninsurable product at very aggressive prices."
Meanwhile, the company set about methodically building and expanding its team, taking in underwriters and support staff in several key positions to improve its service levels and boost overall efficiency.
Those steps each helped Marathon address a key problem that Collu had identified early on: the fact that while it was well known for its excellent rates and broker compensation, it had precious little else to add to those qualities.
Now, he said, the company is able to marry those advantages with extremely competitive service levels – averaging less than three hours per application to make decisions – and a strong commitment to the broker channel, with the latter arising out of what Collu described as an appreciation for brokers that's hardwired into Marathon's DNA.
"We fight harder than I can properly articulate to you for every deal," he said. "Of course, that doesn't mean that we're going to do things outside our policy, but we really try to get in there and help brokers. I think one of the biggest compliments that we've gotten on multiple occasions is that the management often shows flexibility and receptiveness to help get a deal across the line."
Collu said that his respect for the "grind" that brokers go through on a daily basis had strengthened throughout his lengthy career in the mortgage industry, feeding directly into his determination to provide products and service that give them the best opportunity of growing their business.
"I've been very lucky in my career to spend a lot of time on both the broker and the lender side, and I've always really admired that ability of brokers to grind," he said. "I've always appreciated what brokers go through every day in terms of how they deal with clients and the competitive forces they deal with."
As the company reflects with pride on its transformation since 2020, Collu is already mapping out its next steps, with a focus on technology set to come to the fore in the next few years.
That phase will include the launch of a consumer portal and further enhancement of its broker services – with Collu saying that a key priority is also increasing awareness and furthering partnerships and relationships with Canada's broker community.
"The message we want to deliver to the broker channel is this: give us a shot," he said. "We encourage them to try us, because the feedback we're getting is that once someone does try us, they stick with us."
Albert Collu is president and CEO of Marathon Mortgage, a mortgage lender in Canada.