The executive told CMP that residential construction looks set for a busy 12 months ahead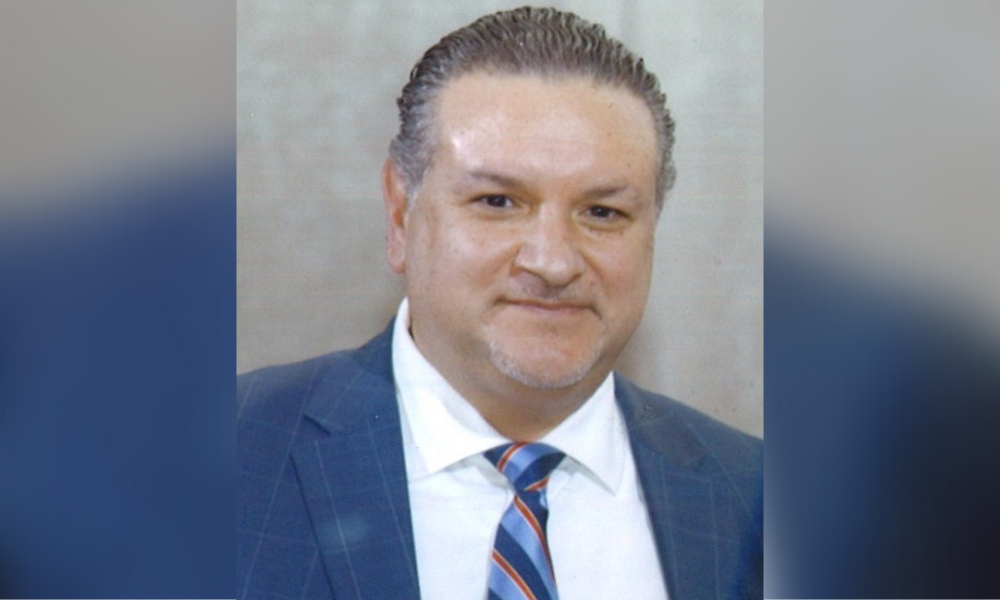 The question of what awaits the housing and mortgage markets in 2022 is one that's almost impossible to answer, given the rollercoaster journey they've experienced in recent years – not to mention the unpredictability of the continuing COVID-19 pandemic.
Still, one prominent industry member told Canadian Mortgage Professional that he's seen enough early signs in the January market to indicate that another busy year is in store for the industry, even if housing inventory problems are likely to rumble on throughout 2022.
Pino Decina (pictured), president and founder at lender Falcon Ridge Management, said that his company – which deals with a cross-section of builders in various urban and suburban areas across southern Ontario – had already heard from a number of developers who were set to begin construction in the early part of the year.
"They've already contacted us in the first 10 days of this year to say they've got their projects lined up for late winter and early spring in 2022," he said. "I think it's going to be another good year.
"I think interest rates will pop up, but I don't think that's going to be a surprise to anyone. Even up to a 1% increase, I'm not going to say that's going to cool the market."
While 2022 is likely to see a continuation of the seller's market that's dominated over the past couple of years, Decina said he hoped it wouldn't witness the same dramatic price increases of 2020 and 2021 – and that that could create a better environment for would-be buyers, including the 411,000 new immigrants Canada plans to welcome this year.
Read next: How residential construction has fared through the pandemic
Residential construction outside the Greater Toronto Area (GTA), particularly larger-scale building, has been a notable feature of the pandemic era in Ontario, particularly with a growing number of Torontonians having chosen to move outside the city's red-hot housing market to find a home.
That's also likely to continue this year, Decina said, although he emphasized that builders would prioritize areas with convenient access to a GO Train or public transport so that homebuyers could easily commute back to the city as office space reopens.
"All of this [the pandemic] has created a demand for more suburban-type settings," he said. "The settings have to be in areas where you can commute back to major urban centres or main cities.
"If and when someone's employment requires them to be in office-type settings 30% or 40% of the time, they need to be able to move back to their offices, wherever they are."
The Toronto Regional Real Estate Board (TRREB) recently reported that average home prices in Toronto rose by nearly 25% year over year last month, hitting an average of over $1.1 million for townhouses, condos, detached and semi-detached homes.
Those ever-climbing figures mean areas outside the city are becoming increasingly attractive, according to Decina.
"In southern Ontario, for example, if homes are available for $700,000 to just under $1 million, and with the location you can get into the city with an hour-and-a-half commute by rail, that's become very attractive to homebuyers," he said. "A lot of the larger builders are looking at that sort of project as ideal to put in large-scale subdivisions."
As for Falcon Ridge's focus in 2022? Decina said that with Canada's housing supply issue in mind, the company would continue its push to support builders in financing those homes and helping deliver more inventory to the market.
Read next: Mortgages in 2022 – Four trends to look out for
He also emphasized the benefits to brokers of getting involved in the residential construction financing space, noting the opportunities that were likely to arise in the sector in the coming years.
"I think residential construction itself is something that brokers should become familiar with," he said. "The reason is that a larger percentage of homebuyers are now looking for other alternatives when they're buying.
"Rather than buying a subdivision-type home or resale home, they're looking at, 'How do I get into an urban or city centre where there's no new development?'"
The answer to that question, he said, is buying an existing home and doing a major renovation on it or demolishing an existing home and building new – meaning that demand for construction financing has been increasing steadily.
"I would recommend that more and more brokers become familiar with the product. It is quite simple," he said. "Not many lenders may offer it, but get to know the lenders that do, get comfortable with how they work – and in doing so, [brokers] can get their clients comfortable in accepting this type of financing."