Prominent executive sees cause for optimism despite recent cooldown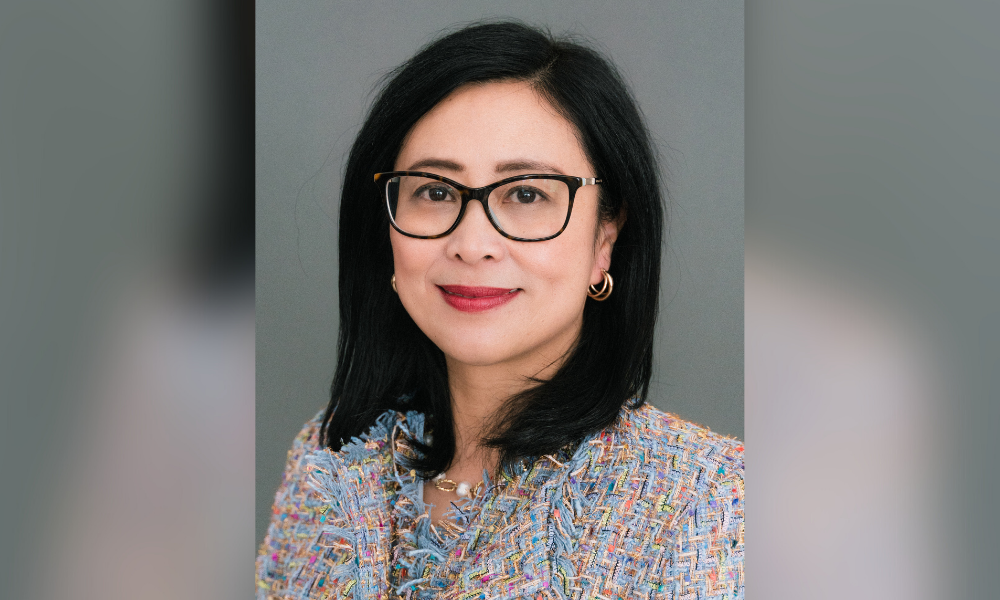 Amid the furore over rising interest rates and a protracted slowdown in sales, there's considerable room for optimism on the long-term future of Canada's housing market, according to a well-known Ontario-based mortgage broker.
The country experienced a housing boom after the outbreak of the COVID-19 pandemic as Canadians rushed to take advantage of slashed interest rates and higher savings – but its frenetic pace has slowed in recent months as those borrowing rates shot upwards.
Still, Christine Xu (pictured), principal broker at Moneybroker Canada, told Canadian Mortgage Professional that she believed the outlook remained strong on the mortgage and housing front, with a cooling summer market not uncommon in pre-pandemic times.
"One factor is probably a seasonal adjustment. Every year during this time, in summertime and even spring, it's a slower time," she said. "People are taking holidays and things like that. So the seasonal [factor] is one thing that we have to take into consideration."
Bank of Canada rate hikes have poured cold water on the country's once-sizzling housing market in recent months, with its latest increase – a one-percentage-point jump – representing an even bigger move than most market observers had expected.
That oversized hike probably had a significant impact on the mindset of buyers and homeowners alike, Xu said, particularly as a more modest increase of 0.75% had been seen as a done deal by many analysts prior to the announcement.
Read next: Toronto home sales continue to plummet
Nonetheless, its effect on the psyche of buyers could fade, she added, as Canadians gradually adjust to the new reality of those higher rates.
"I think that 1% [increase] really had a huge impact, psychologically. The psychological impacts are always shorter-term – people have to get used to it," she said. "That's why my prediction is, after the summer and the next winter season, next spring everything will be going [back] to normal, because everybody takes it for granted the interest rate is higher."
Lending rates remain low by historical standards, Xu said, with the rock-bottom rates that prevailed during the first two years of the COVID-19 pandemic an "abnormal" exception that would not have arrived in ordinary times. She also emphasized the real estate market as a long-term investment, with the return of higher immigration levels likely to herald a busier market in the future.
"For long-term investment, demand and supply always have to balance," she said. "In a larger city like Toronto, there are so many new immigrants coming, and the younger generation are looking for housing. We still have huge natural demand.
"I don't see the price really decreasing and never coming back [up] again. It's just right now, we're in a calmer market. I don't even think we've reached demand-supply balance yet."
For Xu, the current market represents plenty of opportunities – particularly for buyers who no longer have to contend with a frenetic bidding process and the high possibility of missing out if they don't move quickly enough.
Read next: Vancouver market decelerates amid outsized rate hikes
Canada saw over 405,000 new immigrants become permanent residents in 2021 – and the federal government has recently announced ambitious plans to welcome a record number of new Canadians to the country in the next three years.
Its target for this year is more than 432,000 new arrivals, followed by 447,000 next year and 451,000 in 2024. Those rising numbers will play a key role in the continuing growth of Canada's housing market – and that's not to mention the fact that high levels of immigration from China, which is still enforcing strong public health restrictions and lockdown in certain areas, is likely to resume, Xu said.
"Right now, [China] still hasn't opened the door for people to really live here," she said. "Lots of students are still doing the online course – they're not fully over here yet.
"I think when COVID really eases down, then we'll see normal [immigrant] populations will come in, and in the major cities, that's a huge demand contributor to the market."
Each of those factors indicates that the current slowdown is unlikely to be a long-lasting one, according to Xu, who believes that much of the doom and gloom about the state of play is misplaced.
"Don't panic," she advised. "The real estate market is a long-term investment. So instead of panicking, we should say, 'Enjoy this calmer market.'"