One of the country's hottest markets is experiencing a protracted slowdown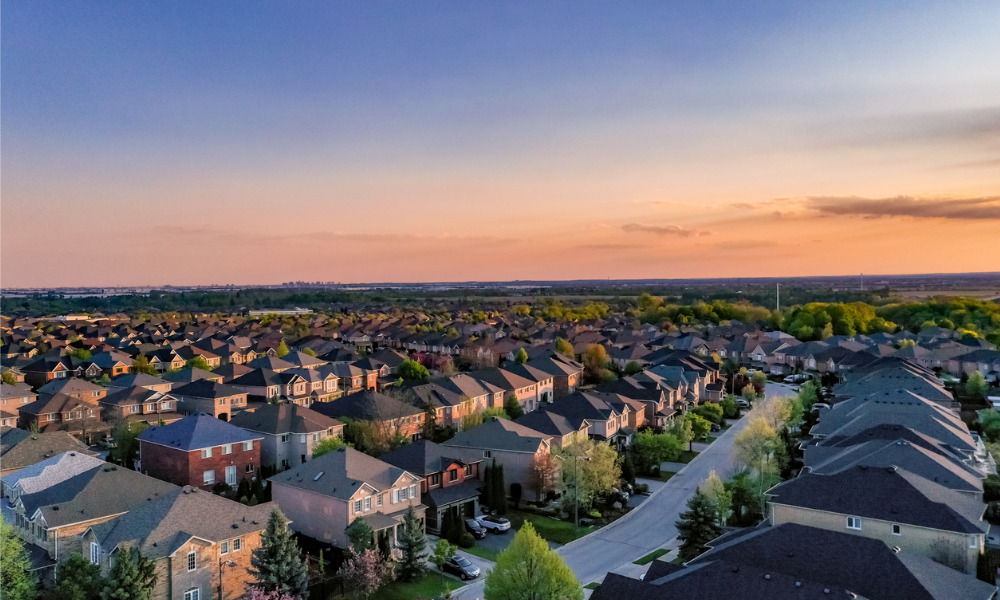 A marked cooldown in one of Canada's once-hottest housing markets continues to gather pace, with home sales in the Greater Toronto Area (GTA) falling by 7.3% last month on a seasonally adjusted basis compared with June.
The 4,912 sales recorded in July represented an eyewatering drop of 47% from the same month last year, according to the Toronto Regional Real Estate Board (TRREB), which provided the update on Thursday morning.
The seasonally adjusted MLS average price of a home in the GTA also fell, with a 2.6% drop in July (to just over $1.1 million) marking the fifth consecutive month that figure has slipped. The latest decline means that it has now fallen by over $176,000 since hitting its peak in February.
TRREB said there had been an uptick in yearly price growth of less expensive home types such as condo apartments as buyers continue to react to the shifting landscape and rising-rate environment.
Read next: Vancouver market decelerates amid outsized rate hikes
New listings posted a small yearly decline, by 4% over the same time last year, with the real estate board indicating its expectation that that trend could continue throughout the second half of the year and the beginning of 2023.
The organization's chief market analyst Jason Mercer highlighted the importance of continuing to focus on housing inventory in the current climate, noting that a tight labour market was likely to result in the GTA population's continued growth.
"Despite more balanced market conditions resulting from rapidly increased mortgage rates, policymakers must continue to take action to boost housing supply to account for long-term population growth," Mercer said in remarks accompanying the release of the new figures.
"With savings high and the unemployment rate still low, homebuyers will eventually account for higher borrowing costs. When they do, we want to have an adequate pipeline of supply in place or market conditions will tighten up again."
The news arrives a day after it was revealed that another of Canada's most frenzied housing markets, Vancouver, saw its home sales fall by nearly 23% on a month-over-month basis in July.