The door is still open to rate hikes after its latest decision, according to a prominent observer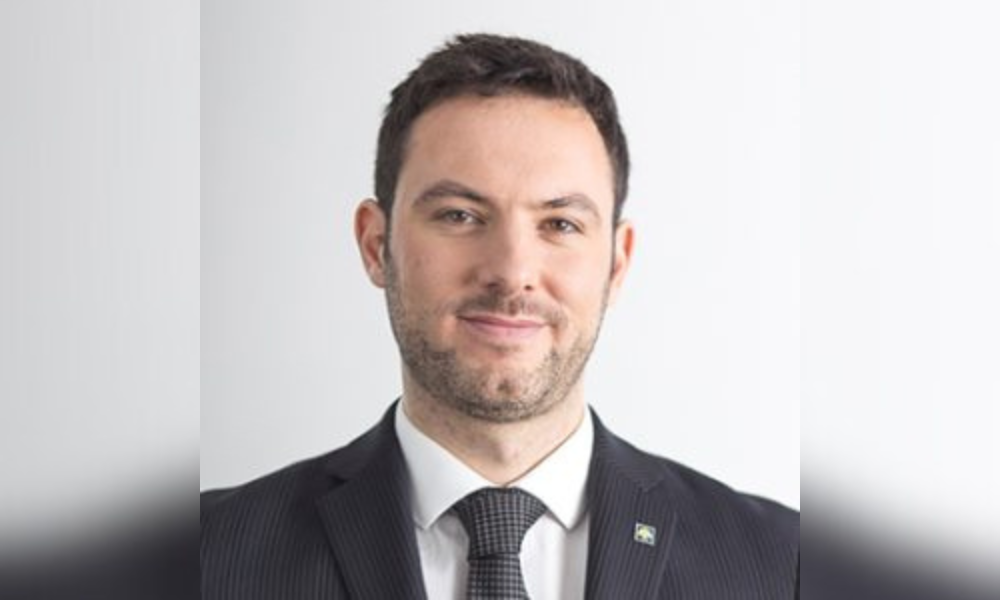 The Bank of Canada's decision to leave its benchmark rate untouched on Wednesday was no surprise – but the language in its announcement suggests it may not be done on rate hikes for 2023, according to a leading economist.
Dominique Lapointe (pictured), director of macro strategy at Manulife Investment Strategy, told Canadian Mortgage Professional that the Bank was "widening a door that was already open" to one or multiple further rate increases, having indicated that it was prepared to move again if required to restore inflation to its 2% target.
"Clearly their reaction to stronger [economic] data since January suggests that they might have to do more," he said. "I think they're getting a bit impatient regarding the tightness of the labour market and persistency of consumption, so they feel they have to do more.
"I think if the data comes in stronger between now and July, they might go further. That's what they're telling us today."
📺Watch this video for a quick overview of the latest trends in the #economy and inflation.

Check out the full report: https://t.co/bPks3vLpSN#cdnecon pic.twitter.com/VHKkrHJsDS

— Bank of Canada (@bankofcanada) April 12, 2023
Robust economy complicating the BoC's path
The central bank said on Wednesday that global and Canadian economic growth remained stronger than anticipated, with Canada's economy seeing an uptick in exports and "solid" consumption growth. Labour shortages are beginning to ease, but wage growth remains elevated relative to productivity growth and population gains are boosting employment numbers, it said.
The Canadian economy added 35,000 new jobs in March, according to Statistics Canada, in a development that Lapointe said may have further fuelled the Bank's impatience on the country's still-robust economic performance.
"I don't think it's impacted by this report alone. I think it's impacted by the one from February, the one from January," he said. "Clearly the fact that there is no weakness in jobs growth is a factor in their decision, but that's a compound effect.
"In this statement, they're acknowledging that it's coming out of strong population growth. That's not necessarily inflationary, because it increases labour supply. They're filling positions – it doesn't increase demand."
How fast will inflation fall in the coming months?
Inflation, the central bank's current foremost concern when it comes to the economy, is continuing to tick downwards in Canada, with further declines anticipated in the months to come.
Consumer price index (CPI) inflation should drop to about 3% by the middle of this year, the Bank said (it currently sits at 5.2%) with the 2% target likely to be achieved by the end of 2024.
Still, the journey towards that 2% mark could be "more difficult" than originally thought because inflation expectations are falling slowly, the Bank said, with service price inflation and wage growth also remaining elevated.
While economists had largely expected the Bank to hold its policy rate steady for the remainder of the year, Lapointe said further changes could be in the offing if economic data remains resilient – although the endpoint on interest rates is likely to remain unchanged.
"If the data for any reason continues to suppress the upside, either on the growth side or on the inflation side, they will feel compelled to hike further," he said. "I think that's what we need to factor in. But that being said, our outlook is weaker than what they have.
"So to us, the higher they go and the quicker they go, also the faster and the deeper they'll have to cut, either later this year or early next year. So it will end up at the same point, but they might feel compelled to hike further in the near term."
Speaking with reporters in the wake of the Bank's announcement, governor Tiff Macklem said the central bank's Governing Council had weighed up whether interest rates had been raised enough, and noted that the job of monetary policy had not been completed despite positive news on the inflation front.
"We considered the likelihood that the policy rate may need to remain restrictive for longer to return inflation to the 2% target," he said.
The Bank is scheduled to make its next announcement on its benchmark rate on June 7.
What was your reaction to the Bank of Canada's latest decision on interest rates? Has the central bank done enough, or could further moves be in the cards for 2023? Let us know in the comments section below – and for all the latest news on Canada's mortgage and housing markets, make sure to subscribe to our free daily newsletter.