The central bank's next policy rate announcement is scheduled for July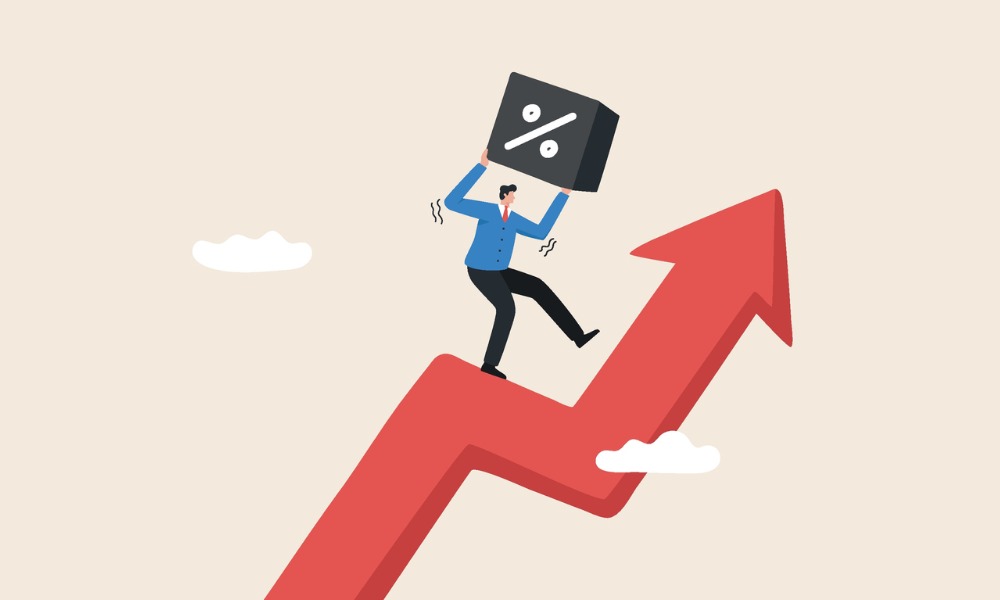 Existing conditions point to the very real possibility of another post-June 7 rate hike, according to various market analysts.
Sherry Cooper, chief economist at Dominion Lending Centres, said that the Bank of Canada's next steps will be influenced by the inflation report and two labour market reports that are slated for release between now and the central bank's policy decision next month.
The BoC policy rate currently sits at a 22-year high of 4.75%.
"The odds favour another rate hike before yearend," Cooper said, noting that the central bank's language indicates significant concern surrounding excess demand in the economy.
"If the data remain strong over the next several weeks, another 25 bps rate hike is likely in July," Cooper said.
Josh Nye, senior economist at Royal Bank of Canada, said that with Q1 GDP growth being stronger than anticipated and unemployment hovering near historic lows for five consecutive months, "the onus is clearly on that data to soften broadly to preclude another rate hike, and timing a slowdown has been challenging."
"Canada's housing correction appears to have run its course," Nye said in a note. "We thought the BoC might wait until July to accumulate a few more data points and refresh its forecasts, but consistent with a proactive approach throughout this tightening cycle, Governing Council surprised the consensus (and us) with a 25 bp rate hike."
Nye pointed to the closing statement of the BoC's June 7 report, which he said "doesn't include a clear tightening bias, but our expectation has been that if the BoC was coming off the sidelines, they would intend to hike more than once.
"If 4.5% wasn't restrictive enough, it's hard to think 4.75% is."