"If you give them a choice – a recession versus inflation rising – they will go with a recession any day"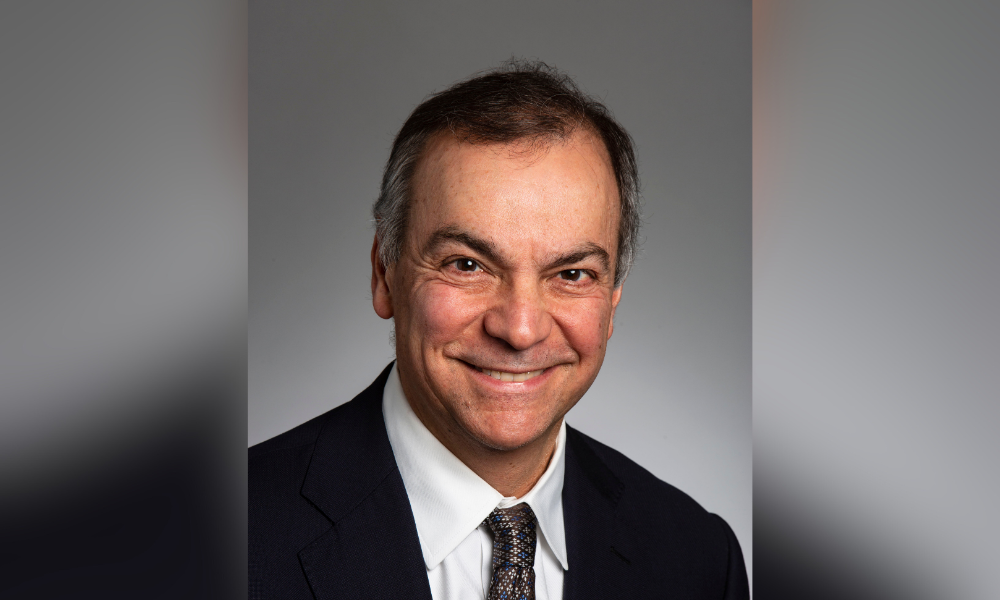 The Bank of Canada brought its pause on rate hikes to an abrupt end with a 25-basis-point increase on Wednesday – and a further jump before the end of the year looks likely, according to a top economist.
With the central bank's trendsetting interest rate now sitting at 4.75%, markets appear to be pricing in a pause in July followed by another hike in September, CIBC World Markets' deputy chief economist Benjamin Tal (pictured) told Canadian Mortgage Professional.
He said the Bank was clearly "not taking any chances" on the inflation front, particularly with the consumer price index having risen unexpectedly in April, but warned of sharp potential risks from further rate increases.
"It's very possible that we are in the early stages of overshooting because remember – a lot of [economic] indicators are lagging indicators," he said. "The Bank of Canada simply will not take a chance. If you give them a choice – a recession versus inflation rising – they will go with a recession any day.
"I think it's basically an insurance move by the Bank of Canada. There might be another one now, the market will start toying with the idea of the Bank not ending, and the language today was hawkish enough to justify expectations rising for another move."
What caused the Bank of Canada's change in tone from previous announcements?
The central bank's policy rate is now at its highest level since 2001, with Wednesday's move marking a significant departure from its previous two announcements in which it held rates steady and indicated it was prepared to keep them unchanged for the foreseeable future if economic trends played out as expected.
A resilient labour market, persistent inflation and unexpectedly high economic growth were some of the key reasons behind its latest change in tone. It mentioned "surprisingly strong" and broad-based consumption growth in its statement accompanying the decision, with spending on interest-sensitive goods increasing and housing market activity also gathering pace.
Tal said the difference in tone between recent Bank of Canada announcements and its latest statement could be especially noteworthy for the housing market outlook.
"That's something that's not very welcome, especially when it comes to the housing market, because one of the reasons that we saw this semi-recovery in the housing market was this notion that interest rates have peaked and they have stabilized," he said.
"Now this notion is out the window and something that will make the market a bit more nervous because it's not even clear that this move is the last one. I think the Bank of Canada is looking at the consumer. They're looking at inflation numbers. They're all a bit stronger than expected."
Bank of Canada raises policy rate 25 basis points, continues quantitative tighteninghttps://t.co/hZHWuTyIz0#economy #cdnecon

— Bank of Canada (@bankofcanada) June 7, 2023
What's next on the interest rate front?
The Bank left its forecast for inflation in 2023 unchanged in its latest statement, indicating that it expects CPI inflation to hit the 3% mark by the middle of the summer with 2022's large energy price gains beginning to filter out of the year-over-year data.
Still, it noted that three-month measures of core inflation have remained persistently high (between 3.5% and 4%) for several months, and expressed its concern that with excess demand still strong, inflation could find itself stuck above its target rate of 2%.
Ahead of its next rate decision on July 12, the Bank said it would be closely following numerous indicators including the evolution of that excess demand, inflation expectations, corporate pricing behaviour, and wage growth to see how they impact its overall inflation target.
The latest labour market figures showed that Canada's economy added 41,000 jobs in April – and while May updates are expected to be released on Friday (June 9), Tal said the Bank's decision to push ahead with a rate hike before assessing those numbers showed how seriously it was taking the inflation issue.
"It was not a big surprise, but a bit of a surprise that they moved today," he said. "Remember, [despite] the fact that they don't have the unemployment numbers that are coming on Friday and they don't have any forecast yet, they decided to move – reflecting the fact that they are a bit worried about inflation."
Make sure to get all the latest news to your inbox on Canada's mortgage and housing markets by signing up for our free daily newsletter here.