The prominent executive hailed the strength of the new board of directors as the association looks ahead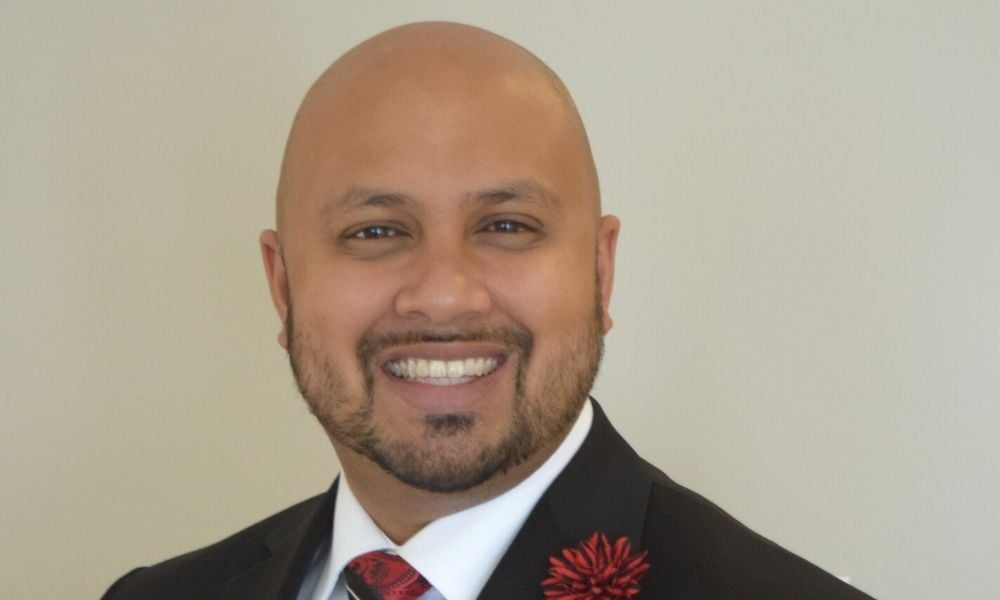 After recently being elected president of the Canadian Mortgage Brokers Association – Ontario (CMBA-ON), Sadiq Boodoo (pictured top) intends to hit the ground running with four key priorities for the year ahead.
Boodoo, principal broker at the Whitby-based Approved Financial Services, told Canadian Mortgage Professional his areas of focus include driving membership growth, enhancing relationships with industry stakeholders, furthering educational opportunities and professional development, and positioning the association as a leading voice for the industry in government relations and outreach.
The executive's appointment as president was announced earlier in June, with Fisgard's Reaza Ali joining him on the 2022-23 board of directors as vice president.
Other members of that board include Shubha Dasgupta (past president), Roberto Blanco (treasurer and events chair), Michelle Campbell (secretary), and David Khan, Taylor Lewis, Chad Mooney and Andrew Furino, all of whom will serve as licensed directors.
Boodoo described the appointment as "more than an honour," and highlighted the important role that he believes industry associations play in advocating for mortgage brokers and agents across the country.
"I think they're critical," he told CMP. "Brokers have unique challenges, and you need a way to come together to really exemplify what those challenges are and to put forward the benefits of using a broker, the value that brokers bring to clients and to the industry as a whole.
"Without an association like CMBA, brokers wouldn't have that opportunity to interact with various levels of government to enlighten those various stakeholders as to what the realities are."
Read next: Could OSFI relax its mortgage stress test?
He said the board was a unified and formidable team with clear ideas about how the association can continue to evolve and provide top-notch service for its membership base.
"I think we have a team that's strong, that's like-minded and really sees the vision for what CMBA can grow into and how better we can serve our members," he said.
"We all share the same passion for the industry, so it's really amazing that we've put together this team now that really wants to work hard for the membership."
Boodoo intends to help the association grow its membership by expanding the value it brings to its members, with its educational and professional development components to be bolstered through new and enhanced content for agents and brokers.
Where advocacy is concerned, Boodoo aims "to position CMBA when it comes to government relations [so] that we are seen as a voice of the industry and that we have the ear of all government departments that relate to mortgages so that we can really advocate for the benefit of our members."
In the past year, the association has also resumed its in-person events after being required to conduct meetings, events and symposiums virtually because of the realities of the COVID-19 pandemic.
Boodoo said he looked forward to the continuation of those successful live occasions, which have allowed members and mortgage professionals to network and reconnect in a face-to-face setting in recent times.
Read next: New private lending association addresses regulatory reform proposals
"Interacting with the members, putting together events and getting them out – it does make things a little bit easier," he said. "It's hard to deliver education and professional development virtually, especially with everybody being exhausted from Zoom meetings and stuff like that. The impact of it isn't the same."
Ultimately, the value of Canada's mortgage broker community has come into sharp focus during recent developments in the country's housing and mortgage markets, Boodoo said, with rising interest rates and higher living costs demonstrating the importance of financial experts and professionals.
Those rates have been on the rise throughout 2022 so far on both the fixed and variable side, with further hikes expected to follow – particularly from the Bank of Canada, which is scheduled to release its next policy rate announcement in the middle of July.
"As rates rise and people are still looking to maintain the same purchasing power, looking for alternative options to maintain affordability, brokers are becoming more and more valuable," he said.
"When we have changes in the market, it just shows the true value of what a broker can bring to the table for our clients because we have these options, and we have the accessibility to various lenders and products that really differentiate us from our bank counterparts."