Shopping around for the cheapest mortgage rates in Canada could save you thousands over the life of the loan. Here is everything you need to know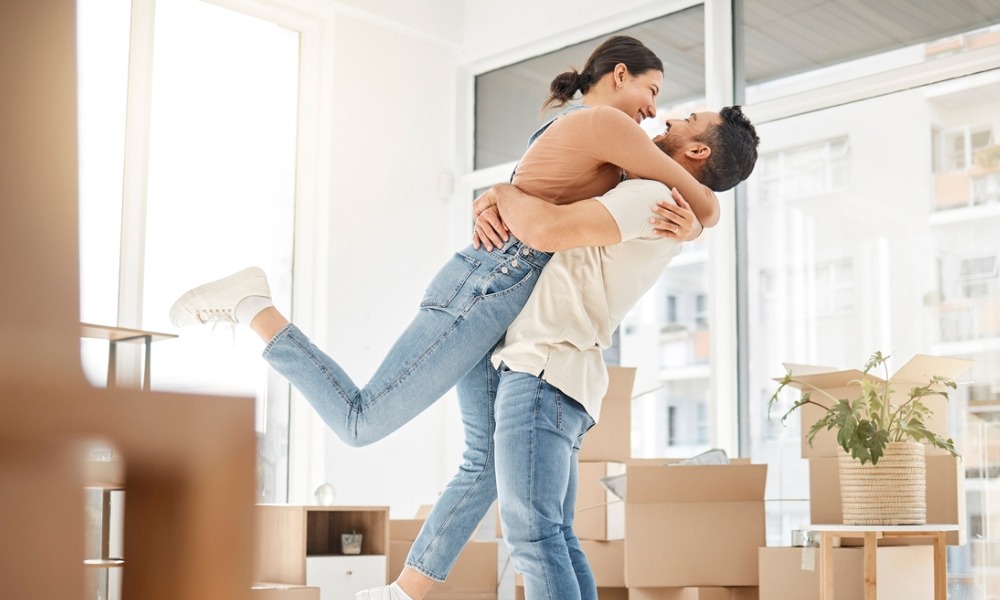 Purchasing a property is one of the biggest investments most Canadians will make in their lifetime. That's why you need to do your research to find the cheapest mortgage rates. Securing a favourable mortgage rate may mean saving tens of thousands of dollars over the life of the loan.
We're here to help.
In this article, we will outline the cheapest mortgage rates in Canada by province and detail steps you can take get a better rate. We also spoke with some experts to gain valuable insights. Here is everything you need to know about finding the cheapest mortgage rates in Canada.
As of Sept. 20, 2023, the best high-ratio, five-year fixed mortgage rate in Canada is 5.24%, according to Ratehub.com. That mortgage rate is available across most of the country, including Alberta, British Columbia, Ontario and Quebec.
The bast high-ratio, five-year variable mortgage rate in the country during the same period was 5.95%. That mortgage rate was also included in Alberta, B.C., Ontario and Quebec.
Additionally, the average five-year fixed rate mortgage rate offered by the Big 5 Banks was at 5.86%. (Mortgage rates from Canada's Big 5 Banks currently range from 5.69% to 6.39%.)
Cheapest mortgage rates: breakdown by province
Let's look at the cheapest mortgage rates in each Canadian province as of Sept. 25, 2023, according to Wowa.ca.

Source: Wowa.ca.
Alex Leduc is CEO and Principal Broker of Perch, an award-winning digital mortgage brokerage based in Toronto. Perch offers a solution to compare different term lengths, payment flexibility, rates and lenders, Leduc pointed out.
"Comparing mortgage offers... can be really time consuming, so we built a free mortgage search engine that lets you compare thousands of offers in seconds," he told Canadian Mortgage Professional. "We recommend finding the right mortgage solution that fits your situation and then optimizing for the best rate, not the other way around."
Find out and compare the home mortgage rates in Canada and get the best rate in this article.
Leduc is also the Co-Chair of the Canadian Lenders Association Mortgage Roundtable and a Technical Advisory Member of the Financial Services Regulatory Authority of Ontario (FSRA).
Cheapest mortgage rates: what was historical low?
Historically, the lowest fixed mortgage rate ever in Canada was 1.44% for a five-year term, which happened only recently, between September and October of 2021. The lowest variable mortgage rate happened when Canada's prime rate fell to a historic low of 2.25%, between April 2009 and May 2010. More recently, the five-year variable mortgage rate dropped to as low as 0.88% near the end of 2021.
Buying a home and taking out a mortgage is one of the most significant investments most people make in their lifetime. On top of the amount you borrow, the mortgage rate you get is an important factor when determining what you can afford. After all, shopping for the cheapest mortgage rates can save you tens of thousands of dollars over the life of the loan.
With that in mind, let's look at 10 ways to get the cheapest mortgage rates in Canada:
Research
Decrease debt-to-income ratio
Improve credit score
Increase income stability
Compile employment history
Increase down payment
Use cash reserves
Consider interest rates
Weigh low- vs. high-ratio mortgages
Shop
To help you in your search for the cheapest mortgage rates in Canada, here is a closer look at each:
1. Research
When securing a mortgage, there is no one-size-fits-all approach. Instead, there are different mortgage options available. Each option will affect your mortgage rate.
The first option is a prime mortgage. A prime mortgage—which is the best option—is offered to borrowers whom lenders consider to be less risky.
Borrowers who get prime mortgages usually have a credit score of at least 670. They also have a low debt-to-income (DTI) ratio and have made a down payment of between 10% to 20%. The best perk offered by prime mortgages is usually a lower interest rate. This helps borrowers save thousands over the life of the loan.
If you are unable to qualify for a prime mortgage, you can apply for a subprime mortgage. Subprime mortgages are offered to borrowers that have a credit score between 669 and 580. Subprime mortgages usually carry higher interest rates because borrowers are considered more of a risk.
2. Decrease debt-to-income ratio
When searching for the cheapest mortgage rates, decreasing your debt-to-income ratio is one of the simplest approaches. Your DTI is the percentage of your gross monthly income that you use to repay your debts. Mortgage lenders use this value to determine the level of risk you carry when borrowing money.
The Canada Mortgage and Housing Corporation suggests calculating your Gross Debt Service (GDS) ratio and your Total Debt Service (TDS) ratio. The CMHC recommends keeping your GDS ratio—your monthly household income covering housing costs—below 39%. Your TDS ratio, meanwhile, should be less than 44%.
3. Improve credit score
While improving your credit score may take a while, it is possible. One easy way to accomplish this is to make larger payments on any outstanding credit card bills. You can also pay off any collections on your credit report and keep outstanding balances on credit cards low. Finally, you can improve your credit score by getting caught up on your bills.
4. Increase income stability
If you have a stable income, lenders see you as less of a risk to default on your mortgage. The first step to increasing your income stability is to review your income versus your costs. Then, you can look for ways to earn more and spend less money. One obvious way to do this is to eliminate any frivolous expenses. You can also request more hours at work or work a side job.
5. Compile employment history
Getting your employment history together before meeting with a mortgage lender is crucial. Since home loans are substantial, mortgage lenders want to know if you can repay them and are at a low risk for defaulting on payments. Compiling your employment history not only indicates that you have a solid track record of gainful employment. It also shows you are unlikely to be faced with unemployment in the foreseeable future.
6. Increase down payment
This step involves considerable saving. However, if you can make a larger down payment, you can reduce the size of your mortgage. Doing so will get you a more favourable mortgage rate. Usually, you will get a better interest rate if you make a down payment above 20%, compared to making a down payment of only 5%, for instance.
7. Use cash reserves
Mortgage lenders look into your savings account. Why? To ensure you have enough money in reserve to make your mortgage payments in the event of sudden unemployment.
Most lenders want to see a few months' worth of mortgage payments in your savings. It also indicates that you are suitable as well as fiscally responsible. For this reason, it is a good idea to save three to four months' worth of mortgage payments. This will help you get a more favourable mortgage rate.
8. Consider interest rates
If possible, you should consider the purchase of your property at a time when interest rates are low. This can reduce your monthly mortgage payments. It will also reduce the interest you will have to pay over the life of the loan.
9. Weigh low- vs. high-ratio mortgages
When making a down payment under 20%, you will be on the hook for mortgage insurance. Mortgage insurance acts as another layer of security for mortgage lenders, in the event you default on your loan. You can pay this fee up-front or add it to your monthly mortgage payments. If you want to avoid this added expense, you should save up at least 20% for your down payment.
If you'd like to know more, read our guide on low- versus high-ratio mortgages.
10. Shop
It is essential to shop around for the cheapest mortgage rates. "Shop around, especially if you're coming up for renewal," Leduc told CMP. "Similar to how Rogers and Bell might give their best priced deals to new customers only, mortgage lenders often operate the same way with your renewal offers."
Some mortgage lenders can offer a better borrowing rate than others. It is important to know all the options available before committing to one of the largest investments you are likely to make. Researching different lenders may open your eyes to different mortgage terms, which can ultimately impact your bottom line.
"The market currently expects rates to start going down in mid-2024, with the Bank of Canada cutting rates by around 2% over a few years at a pace of 0.25% per quarter," Leduc explained.
Jeremy Kronick—Associate Vice President, Director of Centre on Financial and Monetary policy, C.D. How Institute—also weighed in.
"In the longer term I think the neutral rate is more likely to sit at the top end of the Bank's neutral range—3%—than the bottom," Kronick said. "Before COVID, I would have said it is more likely to sit near the lower end of the range—2%. I say that because even if rates start to drop sooner rather than later, I don't expect them to return to where they were pre-pandemic."
Kronick provided context for his prediction as to where mortgage rates are headed. Fixed mortgage rates are tied to bond markets, which are tied (in part) to people's expectations on where the economy is headed, he explained. Variable rates, meanwhile, are more directly tied to the BoC's decisions on monetary policy, though, of course, they are also tied to the state of the economy.
The BoC's monetary policy is a good indication of where mortgage rates are headed, he said. With inflation proving stubborn, the BoC does not want inflation expectations to become unanchored. This suggests they are likely to err on the side of keeping the overnight rate (and thus other interest rates in the economy) elevated. That would ensure we get price growth back to 2%.
"My own view is some of why we have not seen the pace of the overnight rate hikes matched by inflation falling faster is many households have not renewed their mortgages, given five-year fixed mortgage remain the most popular mortgage type and many took out new mortgages in 2020 with rates at their bottom," Kronick said.
He added: "As a result, I could see a scenario where as these renewals start to pick up – or people get closer to renewal – higher rates or the threat of higher rates start to bite, and the Bank must bring the overnight rate back down towards the neutral rate—estimated to be between 2-3%—sooner rather than later."
Finding the cheapest mortgage rates in Canada may take some digging. It is also important that the timing is right, both with your personal finances and the broader market. Plus, there are things that you can do to ensure the best possible mortgage rate for you.
Remember: the more knowledge you have, the better off you will be.
If you need help finding the cheapest mortgage rates in Canada, take the time to look at the mortgage professionals we highlight in our Best of Mortgage section. Here you will find the top performing mortgage professionals, including mortgage brokers, across Canada.
How is your search for the cheapest mortgage rates in Canada going? Do you find these tips on securing the cheapest mortgage rates useful? Let us know in the comment section below.