Expanding nationally: Leading mortgage brokerage offers its clients more choices in more regions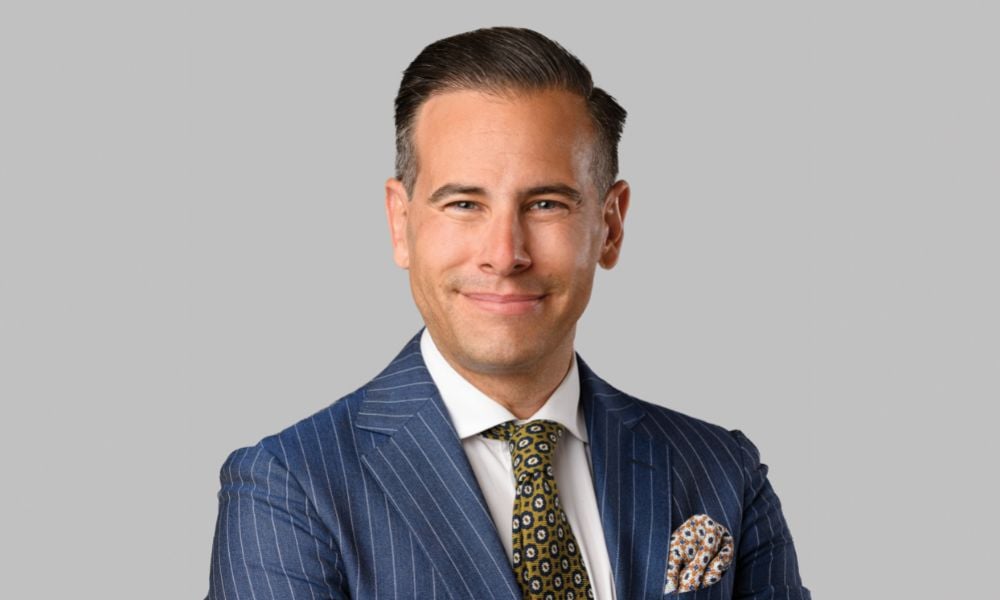 This article was produced in partnership with Vine Group-Mortgage Alliance.
Karen Surca, of Canadian Mortgage Professional, sat down with Vine Group-Mortgage Alliance to discover more about its national expansion.
When it comes to offering choices for its valued client base, Vine Group-Mortgage Alliance pulls out all the mortgage stops.
Viewing the mortgage process with a 'people-first' approach, the leading mortgage brokerage is proving that a rates-driven approach may not always be what the customer is looking for.
By listening to the specific needs of each client and fine-tuning mortgages to match those needs, Vine Group's company philosophy challenges the long-held business model that views the mortgage process as a numbers game.
With a recent expansion into the relatively untapped potential of the Saskatchewan housing market, as well as continuing to make inroads in British Columbia and Alberta, Vine Group is positioning itself to be a national brand with a strong and diversified regional focus.
"It has been an exciting six months for us in terms of our development from where we were and where we have gone throughout the country," Charles Kornbluth (pictured top), director of national sales with Vine Group-Mortgage Alliance, stated.
"I come from the banking world, and, in the bank, you have your regional markets across the country," Kornbluth continued. "In most brokerages, it tends to be one silo, meaning that whatever market that brokerage focuses in, it is their primary focus."
Just as Vine Group's overall approach differs from most brokerages, its strategic national focus sets it apart from its competitors.
"For me as a national director, rolling out that brand in these regional markets where there are nuances with the type of clients that you're dealing with is just so powerful," Kornbluth said.
Expanding new talent
With its national expansion, Vine Group is also focusing on its efforts to add to its already impressive broker talent base.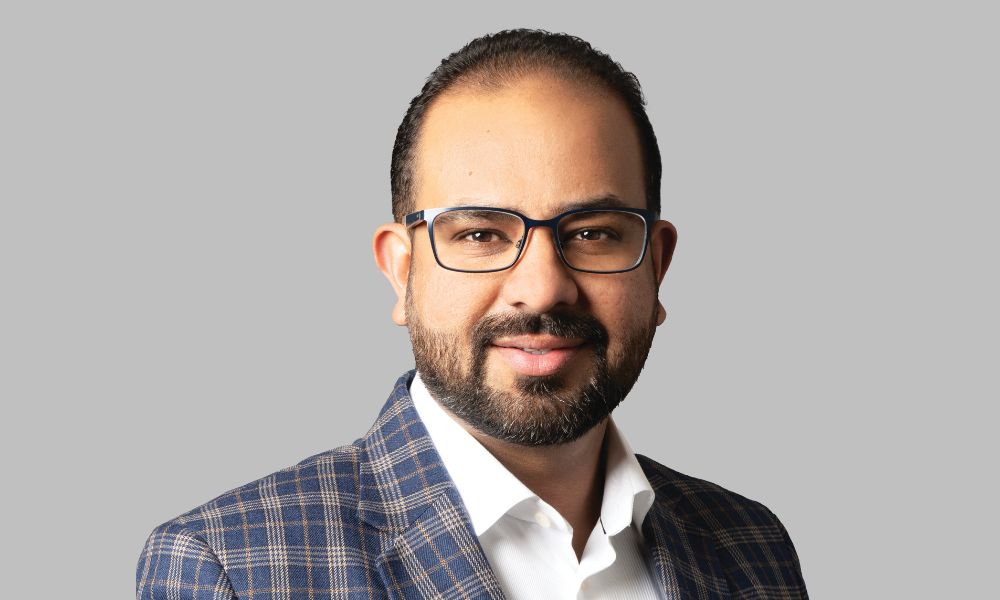 One recent addition to the team, Bob Dhindsa (pictured immediately above), mortgage agent with Vine Group- Mortgage Alliance, brings with him years of experience in the Saskatchewan and surrounding area broker market.
"I've been with the bank for a little over 10 years and most of the time I've been doing residential lending and not only just doing business in Saskatchewan but also in the neighbouring provinces," Dhindsa stated.
Dhindsa's background with TD Bank began after completing his Master's degree in business economics. His educational background earned him a spot in the bank's management trainee program.
After being placed in a teller position, Dhindsa earned three promotions and with each successive move up the banking ladder, it became clear that his real interests lay on the lending side.
"I became a mobile mortgage specialist and then never looked back and have been doing that for over eight years," Dhindsa noted.
Dhindsa's time at the bank was well spent as he represented one of the top MMS conference winners within the organization year after year.
Armed with an impressive resume of lending achievements under his belt, he made the leap to the broker world, choosing Vine Group as his new mortgage family.
"Sometimes I would tell my clients [at the bank] that maybe a different option would be better. But I couldn't offer that advice," Dhindsa explained. "I couldn't really talk about it in detail, only do it in bits and pieces."
"To be able to truly offer advice is what made me make that move over to the broker side," he said.
After researching other brokerage options, Dhinda quickly narrowed in on Vine Group as his first choice.
"Vine is truly where I found that they were providing true advice and have a process in place," Dhindsa said.
"We are doing things differently at Vine, from underwriting to our hiring processes through to the training processes. Our numbers prove that, and our lender access proves that as well."
Expanding the regional scope
Picking up on regional differences while capitalizing on its extremely successful business approach centred around its underwriting 'HUB', Vine Group is benefiting from accessing markets that other brokerages may have overlooked.
"Saskatchewan is different. It is growing in a little bit of a different way. Number one, there are younger families and new Canadians are also a big part of it and the price point is amazing," Dhindsa, detailed.
"It is also good for investors. There are cash-flow properties out there. We are seeing a lot of investment coming in."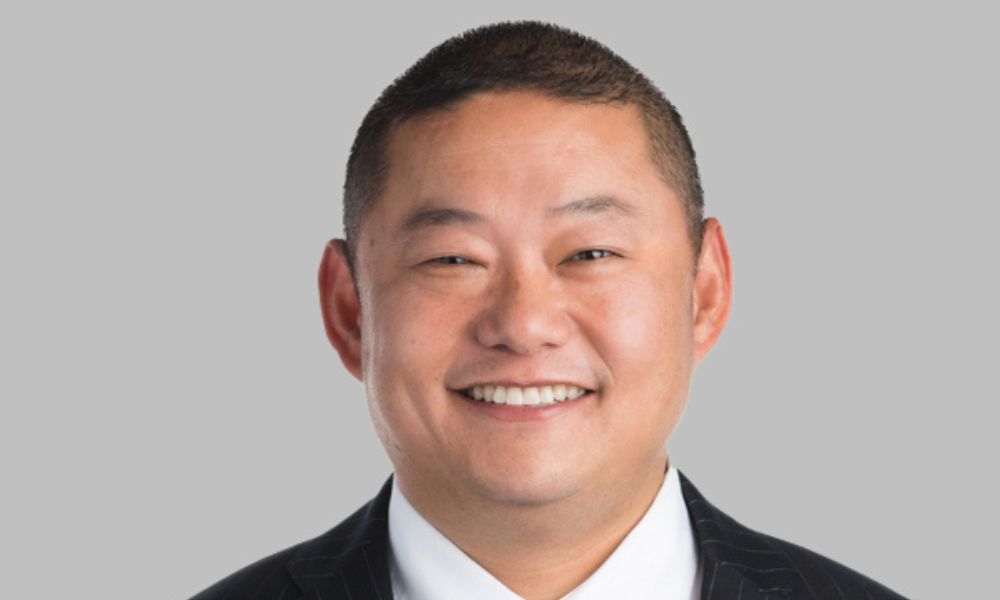 Paul Tsu (pictured immediately above), mortgage agent with Vine Group-Mortgage Alliance's British Columbia office, welcomes Vine Group's expansion to truly reflect the uniqueness of each region. He is also keen to offer the broad choices to his BC-based clients that Vine Group affords.
"I agree with Dhindsa and Kornbluth," Tsu said. "I've been a banker for more than 10 years and I found that at one point, banks are in and out of the market. I felt, as a broker [with Vine Group], I could pick and choose and offer more options to clients."
"That is the true definition of advice; what is best for the client, rather than just selling one set of options," Tsu added.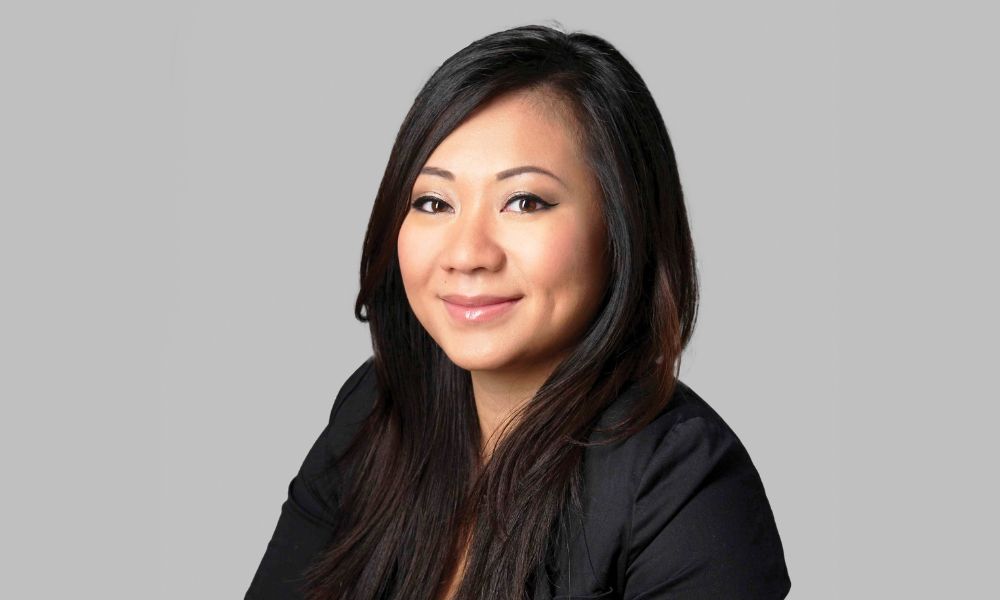 Kim Nguyen (pictured immediately above), mortgage agent with Vine Group-Mortgage Alliance Alberta office, echoed her colleagues.
"It is just the feeling of being a little bit more empowered knowing that you are going to be able to place clients into a solution period, end of story," Nguyen stated.
"With more options, there are more things to talk about," she added.
Vine Group is also paying special attention to training its Ontario-based group of underwriters that make up its 'HUB' to incorporate regional nuances when advising its brokers based outside the province.
'Right now, our HUB is based in Toronto, but they do service in other regions as well because we have overflows, in terms of the availability of some of our HUB staff," Kornbluth described.
"Our goal is to build out regional HUBs that work along those specific time zones and are dedicated to each individual region."
"I feel like we have pretty good communication skills already; it is just learning a little more about the lending landscape," Nguyen added.
Expansion ahead
Looking ahead, all four foresee further expansion and welcome the changes that lie along the mortgage path.
"We are all about understanding our clients and training our team," Kornbluth stated.
"When we say that we're in the people business, we don't just say it, we live and breathe it and I think that is what really separates us [apart] from anything else that I've seen in the marketplace," Kornbluth described.
"I really feel like Vine actually cares about me and makes me care about them and makes me care about my clients that I do a good job," Tsu reflected.
"We call it our Vine family," Dhindsa described. "Being one of the newest members in this family, I truly believe that we are a Vine family and that is how we treat each other. That is how we care for each other."
Nguyen enthusiastically agreed with her colleagues.
"The biggest thing is that we are going to disrupt the mortgage industry and I think that we're going to make some really big powerful changes that will benefit everybody," she concluded.
Kim Nguyen, mortgage associate and regional team lead, Alberta
Meet Kim Nguyen, a top-performing, award-winning, mortgage professional. Nguyen has been in the mortgage/financing industry for over 13 years starting at TD Bank where she began her career in mortgages as a financial services rep and eventually transitioned to mortgages full time as a mobile mortgage specialist.
Once she felt she had reached a ceiling on what she could achieve at TD she decided to make the jump to the broker world and really spread her wings. At TD she was a part of the Champions Club for multiple consecutive years which is only given to the top 20% highest producing employees within the company along with other numerous awards and accolades.
As a Vine Group mortgage associate, she has managed to attain even greater heights as one of the top 5% of mortgage agents nationally last four years running. With her zest and passion for financing, she always puts her clients' goals first with a BIG picture approach that leaves them feeling confident and truly taken care of.
Paul Tsu, senior mortgage consultant and regional team lead, British Columbia
Paul Tsu has over 20 years of banking experience, in addition to co-founding a successful mortgage brokerage firm in Vancouver prior to joining Vine Group.

Recognized multiple times for his top-performing achievements at both the bank and with Mortgage Alliance, Tsu has proven to be a consistent leader in the industry. His passion is assisting his clients to achieve their goals, whether growing their real estate portfolio, getting a second home or simply consolidating their finances. His top priority is always finding the best fit for his clients.
Charles Kornbluth, mortgage agent and director, national sales, Ontario
Kornbluth has been in the mortgage industry for 13 years, getting his start in the wholesale mortgage market with a US lender specializing in alternative lending solutions. This experience gave him a unique, macro perspective on how the mortgage industry works and how this knowledge could better assist his clients and their needs.

Prior to joining Vine Group, he was a senior mortgage specialist with RBC, servicing the downtown Toronto market. He is a multiple convention winner and received the distinguished RBC Leo Award, an accolade for only a select few mortgage specialists across Canada.
He prides himself on continuously educating himself on how economic levers affect the mortgage market and his client base. His client Rolodex offers a diverse mixture of Bay Street executives, small business owners, medical professionals, and individuals looking for the best advice in a constantly changing lending landscape.
Bob Dhindsa, mortgage associate and regional team lead, Saskatchewan
Bob Dhindsa spent more than 10 years working with TD Bank before moving to Vine Group.
He joined the bank as a management trainee in retail banking and, in his second year, transitioned into a mortgage specialist role.
His understanding and knowledge of lending and commitment to putting his clients and partners first have earned him multiple awards: six times awarded the TD Top MMS Conference Winner and the first recipient in Saskatchewan for the TD Top MMS ICON Award.
He has been calling Regina home for the last decade after moving to Canada from India in 2010. He graduated in Social Sciences with Majors in Economics and Political Science and later completed his Master's in Business Economics and got his Project Management Certification.
He is passionate about helping people and giving back to the community. Following his passion, he has been an active member of many charitable and volunteer organizations, including Provincial and Federal political parties. Dhindsa has been instrumental in founding many volunteer organizations and charitable events like SWAB events for Cancer Patients, Sikh Motorcycle Club of Saskatchewan and the India Student Association of U of R.