Nick Kyprianou worked his way through Home Trust's ranks, and the challenges he encountered along the way prepared him for his latest venture as president and CEO of RiverRock Mortgage Investment Corporation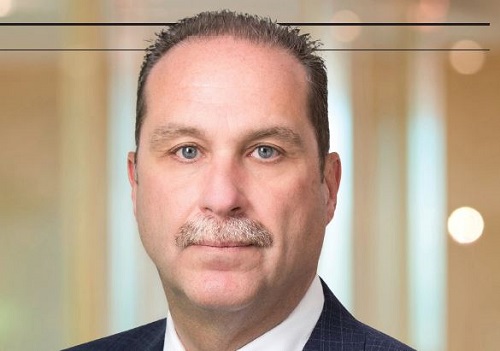 While success is usually measured by a series of auspicious events, Nick Kyprianou has a different take. He believes that without tribulation – and, more importantly, the fortitude to persevere – success can never truly be realized.
Kyprianou is currently the president and CEO of RiverRock Mortgage Investment Corporation, but before launching his MIC four years ago, he spent 18 years at Home Trust, eventually becoming president of the alternative lender. Kyprianou joined the organization in 1992, when it was doing $5 million in monthly originations; he helped grow that number to $100 million every week.
Kyprianou's early tenure at home trust was marked by a monumental crash in Ontario's real estate market. In the second quarter of 1990, Canada entered a recession, and the real estate market's hardship was particularly acute. Interest rates nearly doubled from 8% to 15%, and unemployment hit levels not seen since the Great Depression.
"Unemployment in Ontario was over 12%," Kyprianou recalls. "Manufacturers were closing up in Ontario and moving to the southern states and Mexico because of high provincial taxes, the Quebec referendum was going on in the middle of it, and the NDP government in Ontario created utter chaos during that time You had all these things that happened at the same time within a five-year period. We always used to joke that we didn't know if it was a light at the end of the tunnel or a train coming towards us."
The experience had a powerful impact on Kyprianou. "I think working [at Home Trust] in the early '90s during the real estate meltdown taught me how to handle crisis," he says. "You don't learn tons when the market does well because it corrects mistakes, but when the market does poorly, it magnifies mistakes. What you learn in a bad market is so valuable that I wouldn't give it up for anything."
School of hard knocks
One of the things Kyprianou mastered during the real estate nadir was crisis management. "You learn how to manage collections and negotiate," he says. "You have a much better understanding of risk, real estate and exit strategies. The bad market gives you all of your foundation of knowledge. A good market just makes you think you're smart, but surviving a bad market makes you realize that you've learned something."
Kyprianou isn't being hyperbolic in describing the crash as a "meltdown." Between 1989 and 1995, residential property values dropped 25%, and commercial values fell by as much as 50%. However, of nearly 20 similar companies, Home Trust emerged as one of the few still standing by the mid-90s.
"You learn to be extremely disciplined in your underwriting model," Kyprianou says. "That's what you learn first and foremost, because bad things happen to good people. Bad times always come, and if you build your book with that in mind, you'll learn to survive."
That period in Canadian history was both daunting and acrimonious, as evinced by the near-secession of the country's second most populous province, but greener pastures lay ahead – until, after about a decade of stability, the Great Recession hit the world like a ton of bricks. While Canada's banking system mitigated the recession's impact on the country, it wasn't without its trials. However, by that point, Kyprianou was a grizzled veteran.
"During the liquidity crisis in 2007, that's when at Home Trust, due to the fact that we were well positioned and had a tremendous amount of capital, we were able to turn that into an opportunity," he says. "We were basically going around buying portfolios from companies that just used a securitization model and didn't use a balance sheet. We saw the market for what it was. A lot of people just thought it was going to be a short-term meltdown, and at Home Trust, we moved quickly on arrears and we moved aggressively. Other people were thinking things would get better very soon, but it didn't happen. Our aggressiveness and discipline managing arrears, and sticking to new business we put on the books, kept us alive."
From the ground up
Kyprianou's work ethic is indomitable, and he constantly looks for organizational efficiencies. That doggedness helped him ascend through Home Trust's ranks from an underwriting manager to the become the company's president, for which he credits former CEO Gerald Soloway.
"I was younger at the time, but I was lucky that Jerry Soloway was a strong mentor to me, and he taught me a lot during that period of time," Kyprianou says. "To be successful in a business, you have to have good mentors. You'll learn by your mistakes, but to have a mentor explain your mistakes to you, and give you some oversight and some thought to what's happening and how to manage it, is critical."
During a brief stint at Equity Financial Trust, Kyprianou noticed headwinds turning the industry's way. In 2012, when the first B-20 guidelines hit, he saw the writing on the wall. "By then, regulators were becoming proscriptive he says. "It's difficult to grow a business with one arm tied behind your back, but I saw the MIC space as an opportunity to service mortgage brokers."
In 2014, he left Equity to start RiverRock Mortgage Investment Corporation, plunging headfirst into the exhilarating experience of starting a business from scratch.
"In the very early stages, you're basically like any business: You don't have a lot of people, so you're chef, cook, bottle washer and waiter. Like any business, you start from zero and do everything," Kyprianou says. "I think it's exciting because you truly understand all aspects of the business, and you build it the way you want it to be.
"Now, I'm doing very well," he adds. "Business is growing very well, and I'm very lucky that I have access to a lot of capital, which is key if you're going to be a MIC."