There's still time to register for the eagerly anticipated event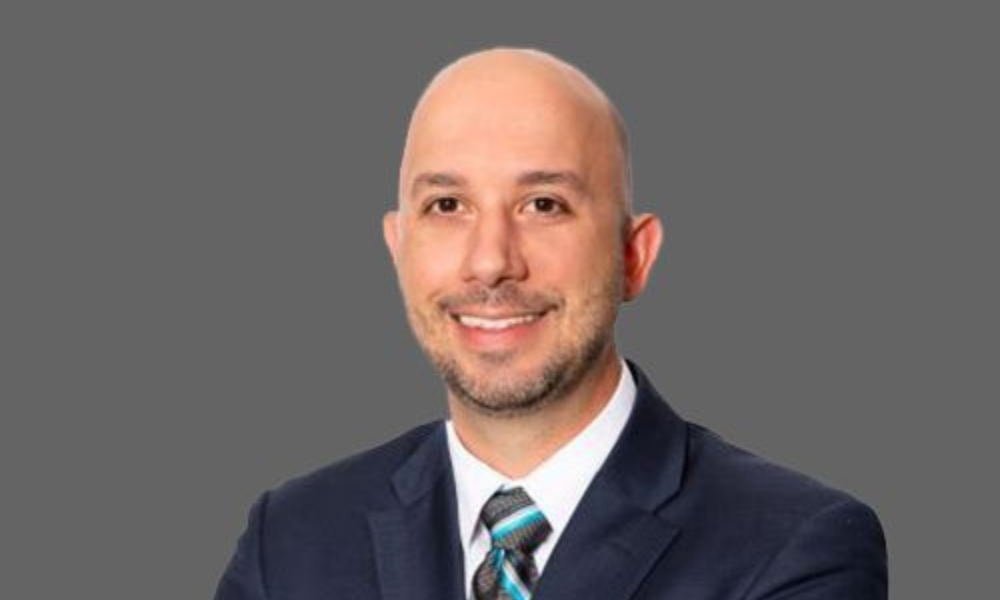 The inaugural Canadian Mortgage Summit is now just weeks away, with Canada's most prominent brokers, lenders, and solution providers set to converge on Mississauga's International Centre on November 24 to hear what's in store next year – and what the industry's leaders are keeping top of mind in the current climate.
Among the most eagerly anticipated discussions is sure to be the Lenders Panel, which will convene four of the mortgage industry's most prominent executives to discuss some of the top trends in store for 2023 as well as efficiencies, best practices, and what matters most to brokers.
Jason Kennedy (pictured top), Marathon Mortgage's vice president of residential mortgages and a panelist for that session, described himself as "really excited" to be part of an important and worthwhile conversation.
He said the matter of affordability in the current mortgage market was likely to feature as a prominent topic in the discussion as "probably the largest issue" facing lenders, brokers and borrowers in the market.
"I think coming into the increasing-rate market, and also [with] valuations of homes still being substantially high, it's really becoming apparent for consumers," he said of that affordability challenge. "It's becoming more difficult for them to actually enter the market with qualifications that are present for them to try to do so."
The conversation will also centre around finding the right options for Canadians who currently have a mortgage but are facing difficult decisions as their borrowing costs rise, Kennedy said, something that all lenders should be attuned to in the rising-rate environment of this year and next.
"Our objective is to put a borrower into the right product base and ensure that they're able to sustain and stay in their home, and be comfortable in that home," he said. "And that's really the driving factor, I think – a real mainstay, and something that I'm looking to speak upon at the lender panel."
The session will represent a valuable opportunity to get feedback from the market to see where lenders have an opportunity to enhance their product lines, evolve as an organization, and pivot to accommodate broker partners and their clients, Kennedy added.
Lenders' peers, colleagues, and broker partners have an indispensable ability to share what they're seeing in the marketplace at present, with the summit presenting the chance for face-to-face interaction and an open conversation.
Indeed, while the panelists may be competitors in name, a united and cohesive mortgage industry can only be good for the market as a whole, Kennedy argued, with a productive conversation in store at the summit.
"In what they say is a large industry, but very small at the same time, it's very important for you to listen to one another," he said, "because it's really true that it's [working with] one another that really drives this business forward and really drives our organizations to grow.
"And we need to support one another when we're needed in these communities and in the times when it could become a little bit more strenuous. When we're looking at markets that have increased rates and things of that nature, it's really important for us to come together and be able to express our opinions, make one voice for the marketplace [and] allow us to maybe make an impact for the better."
Building brand awareness and reach is sure to be something that all lenders will be focusing on in 2023 – and that's no different at Marathon, Kennedy said. Having undergone a "major transformation" upon the appointment of industry stalwart Albert Collu as president and CEO in 2020, the company is now looking to the next steps in the coming year.
"We've transformed Marathon from bare bones, from rebranding to systems and continuing to build awareness to the broker partners and driving the business forward with their continued support," he said. "That's the focus Marathon has [in 2023]."
For more information on the inaugural Canadian Mortgage Summit, including a full list of speakers and details of all the day's panels, click here – and if you haven't got your tickets yet for one of the industry's most anticipated days of the year (free for all mortgage brokers, lenders, and service providers), be sure to register now.