There's still time to register for what's sure to be an invaluable event for all mortgage professionals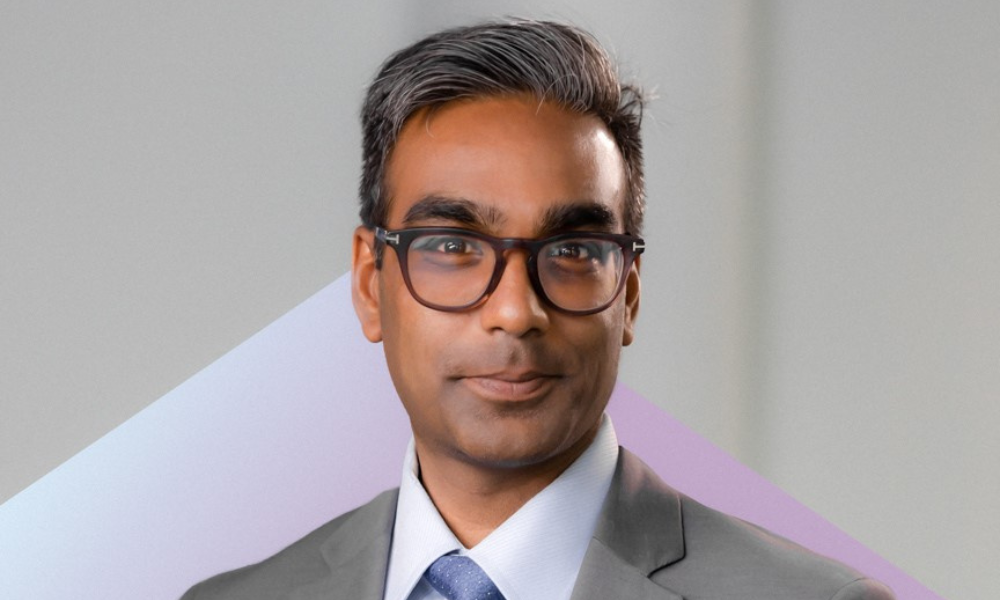 On November 24 in Mississauga's International Centre, Canadian Mortgage Professional will convene Canada's leading brokers, lenders, and solution providers for a one-day conference, the inaugural Canadian Mortgage Summit, giving mortgage professionals the opportunity to hear from the industry's movers and shakers on what they're keeping top of mind for business growth as the year draws to a close, with 2023 just around the corner.
It should go without saying that it's been a seismic year to date in Canada's mortgage industry. After two years of record-breaking business during the COVID-19 pandemic's housing boom, 2022 has required mortgage professionals of all stripes to find innovative ways to take their business to the next level amid a rising-rate environment and a cooler market.
A series of strategic sessions are aimed at helping members of the mortgage industry equip themselves with the best ways of gaining the edge in their business in 2023, with topics including how to get in front of more borrowers, cultivating and growing a network, and how to get the 'yes' in the current higher-rate environment.
What's more, the landmark event is completely free for mortgage brokers, lenders, and service providers to attend.
One of the most keenly followed sessions for brokers will be the Broker Think Tank, a discussion between some of the country's leading brokers on how best to scale business over time, manage changes in the market, and avoid some of the most common mistakes made by the broker community.
Read next: 5-Star Brokerages 2022
Renowned industry figure Shubha Dasgupta (pictured top), chief executive officer, co-founder and director of Pineapple, will be one of the illustrious names taking their place on that panel. He told Canadian Mortgage Professional that he hoped to use the panel as an opportunity to convey the importance of two factors – effective use of time and resources – as crucial elements of building a business.
"Time and resources like technology and human capital are key in scaling a business," he said. "The key is to reallocate time either through using technology or human capital and repurpose this time with your strengths or matters that require your attention."
Dasgupta can speak with a considerable degree of authority on that topic, having seen Pineapple (formerly CLC Network) grow to one of the country's most prominent brokerages, with around 600 mortgage agents now represented across 17 brands under its banner.
Opportunities and challenges that exist in the current climate for brokers and agents are also sure to be a significant topic of conversation at the Summit.
"With mortgage volumes down in the current environment, revenue is a challenge in scaling," Dasgupta said. "There are also challenges with finding the right resources that fit into your business."
That said, technology can prove an invaluable resource to brokers and agents in today's market, having already come to the fore during the pandemic as in-person meetings gave way to virtual signings and an increasingly digitized mortgage process.
Read next: 5-Star Mortgage Products 2022
Its value in helping brokers scale their business includes automating certain processes and alleviating time challenges, Dasgupta said.
Ultimately, with just weeks to go before the eagerly anticipated summit, the executive described it as an excellent opportunity for mortgage professionals to come together and hear from industry members about some of the obstacles and opportunities they've faced, and learn different ways to continue pushing their business to the next level in today's market.
"Having the ability to learn from peers and colleagues that have been through the same experiences is incredibly value," he said.
Other topics of discussion on the Broker Think Tank session will include how to grow a team by managing and delegating responsibilities, building a lending network and earning trust, and setting up the ultimate referral system.
A separate panel will dive deeper into technology's increasing importance for brokers, lenders, and borrowers alike, while another will explore digitization and how it can best be optimized by mortgage brokerages.
For more information on the inaugural Canadian Mortgage Summit, including a full list of speakers and details of all the day's panels, click here – and if you haven't got your tickets yet for one of the industry's most anticipated days of the year (free for all mortgage brokers, lenders, and service providers), be sure to register now.