The value of experience and adaptability cannot be understated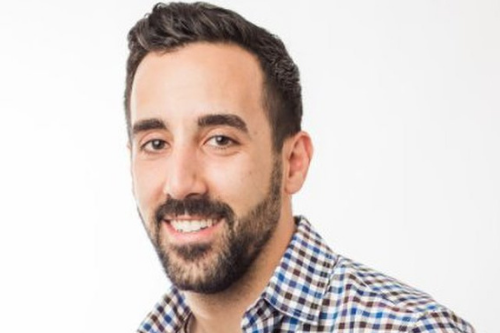 Playing a central role in some of the most innovative players in the Canadian mortgage space has taught Hashem Aboulhosn (pictured), president and founder of Edison Financial, a unique approach to the industry.
"I have been in the industry for seven years, starting in 2014 when I co-founded a private mortgage lender called Neighbourhood Holdings," Aboulhosn told Mortgage Broker News. "Over my four years at Neighbourhood, I helped grow the company to nearly $200 million in [assets under management]."
Aboulhosn then took on the role of chief financial officer at Lendesk Technologies, where he "got deeper into the broker, lender, and technology parts of the mortgage industry."
In late 2019, Aboulhosn went on to revive the Edison Financial digital brokerage "with the goal of helping deliver the next generation of mortgage experience for clients, brokers and lenders."
"I've approached the mortgage industry from a different angle than most but, in doing so, I've been able to see it from many different perspectives," Aboulhosn said. "This has enabled Edison Financial to build its business with many different stakeholders in mind."
The breadth of Aboulhosn's lived experience and first-hand knowledge proved invaluable in addressing the crisis that emerged almost immediately.
"Edison launched to the public in March 2020 just as worldwide COVID-19 lockdowns began. Having just brought on a team with big plans to transform the mortgage industry, we were faced with the uncertainty that came with the pandemic," Aboulhosn recounted. "We knew that mortgages, in one form or another, would always be needed by our clients so we focused on delivering the best mortgage experience for them. That focus helped us tremendously when the market came back even though most of the team at Edison Financial have never met face-to-face."
The strategy paid off beyond all expectations.
"Within the first year of operations, Edison Financial closed $145 million in mortgage volume and is on track to reach $1 billion in annualized closed volume before our second anniversary," Aboulhosn said.
And it would not have been possible without the network of professionals that Aboulhosn has built.
"When you boil it down, a business is just a group of people trying to solve problems and deliver value for their clients. By focusing on this above all else, many other things have magically fallen into place," Aboulhosn stressed. "When the world changes, or our assumptions prove incorrect, having a cohesive, talented and driven team is the best strategy for adapting to those changes."
However, Aboulhosn prefers not to rest on his laurels, saying that there is always room to optimize one's approach though "a robust system for collecting, interpreting, and adapting to feedback."
"In this case, I mean client feedback, team member feedback, and learnings from operational metrics or any other source," Aboulhosn said. "As Darwin was reported to have said, 'it is not the strongest of the species that survives, nor the most intelligent that survives; it is the one that is most adaptable to change.'"