Kingston-based brokerage has long placed a key emphasis on education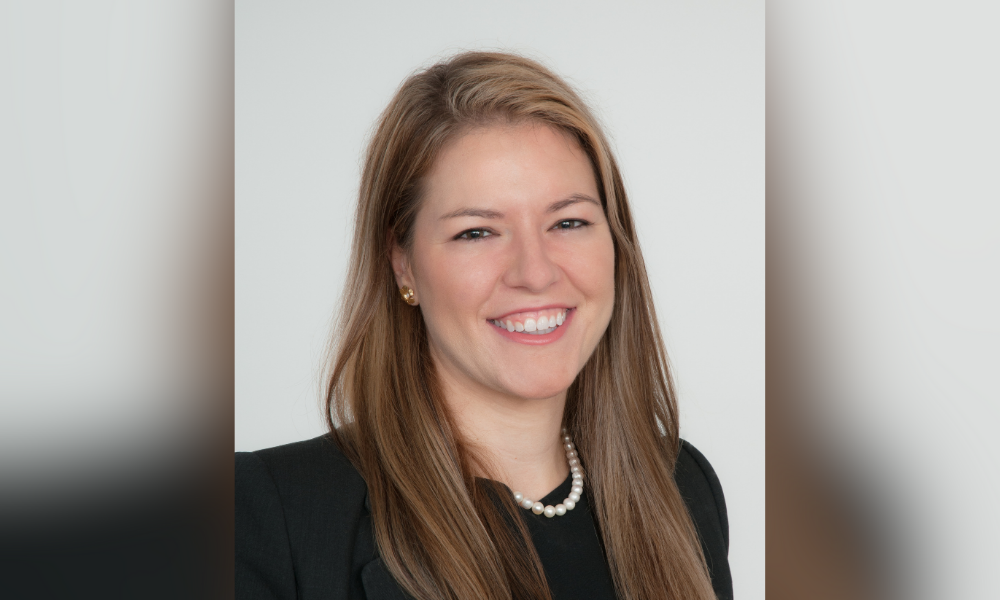 For a budding agent taking their first steps in the mortgage industry, the value of a mentor – a strong figure who acts as a guiding influence, trusted confidant and voice of expertise – is clear.
The ability of experienced brokers and agents to guide newcomers through an often-challenging start to life in the profession can provide rookie agents with timeless insights and industry lessons learned for life.
That education-focused ethos has been passed down through the generations at Kingston-based brokerage The Mortgage Professionals, with agent and co-owner Karen Matthey (pictured top) talking Canadian Mortgage Professional through the company's long-standing commitment to equip new arrivals with access to the knowledge base of seasoned mortgage veterans.
That's exemplified by a mentorship program of up to two years, which sees prospective agents cut their teeth as assistants to more established veterans.
"A lot of the senior brokers in the brokerage are very good at training new agents by having them be their assistant for a time and showing them the ropes," Matthey told CMP.
"One thing I've always said about this industry is you can be smart, and you can be great at sales, and you can be very talented in your own right – but from a training perspective, actually doing deals is the best way to learn. Training alongside an experienced broker who's seeing all sorts of different types of business is fantastic."
Emphasizing education
Educating new agents has been a central focus for the brokerage since its foundation in 1989, with then-owners Brian Matthey (Karen's father), Ian Rundle, and Alan Paterson imparting their wisdom upon less experienced hires over the decades.
Under current owners Matthey, Leigh Graham, Leo Ragusa, and Hernan Parada, that emphasis on mentorship has continued.
The fact that the learning curve can be so steep for new mortgage agents means it's essential for them to see how experienced mortgage professionals handle specific scenarios, according to Matthey.
"I find every single mortgage is different," she said. "So if you've done five mortgages, you can't suddenly say you know how to do everything, because you have to do five first-time homebuyers, and five divorce or separation mortgages, and five renewals, and five refinances.
"The amazing thing about this industry is just how diverse every single client situation is – you can't just cookie-cutter it. When you work with an experienced broker who sees all of that volume, you get exposure to all these different types of deals… by the time you're at the end of your one or two years, you're not an expert, but you have a fairly good understanding of how to approach each deal."
The success of the company's educational efforts is illustrated by the fact that many of its leading brokers and agents came through those programs, including Karen's brother Chris, who started at the company as an assistant in 2005.
"If you look at some of the top performers in our brokerage, they've all gone through the training programs," Matthey said. "Some of them have trained each other."
Learning the ropes
Matthey's own story at the brokerage began at an early age, helping out her father and his business partners as a teenager – doing general office work, preparing notes on rates, photocopying, faxing and answering phone calls – although her early career path took her away from the mortgage industry.
Moving abroad to work in investment banking during an eight-year stint in London, Paris, and Hong Kong, she eventually returned to live in Kingston and found herself drawn back to the brokerage while deciding on her next steps.
"About a month or two after I returned, my father needed some help with a few things and said, 'Hey, would you come in and do a little bit of work around the office and help out?'" she recalled.
Initially overseeing management tasks and working alongside her father, Matthey became a mortgage agent herself before reducing her output on the management side and beginning to build her own book of business.
The ability to draw on strong mentorship – not just from her father, but from the other leading figures at the brokerage – proved an invaluable asset in those early days as an agent.
"Our brokerage has a lot of senior brokers with a great deal of experience across many different skills," Matthey said. "There wasn't just one person to go to…. There were four or five other brokers who were 20-plus years in this business.
"I could go to any one of them and say, 'Have you ever had this situation? How would you deal with that, and where would you go with it?' It was the ethos of the brokerage – everybody is willing to help and share experience on a file."
Passing the torch
Eventually, the owners decided to approach agents who were experienced enough to run the business themselves and asked who would be interested in taking an ownership if they were to sell – a list that was whittled down to Matthey, Graham, Ragusa, and Parada.
That new leadership team has proven a winning combination, having worked hard to ensure existing agents were on board and that they felt their input mattered as much as before after the business changed hands.
"You're buying a name and you're buying a team, but those teams are independent contractors," Matthey said. "First of all, we talked to every single agent: 'What do you like? What do you not like? What would you like to see changed?' As great as it was, it wouldn't have mattered if the team wasn't on board."
While each member of the current leadership brings different abilities to the table, their ability to combine those qualities in a single, unified team approach has helped the company continue to flourish and strengthen the previous owners' belief that they were leaving their legacy in good hands.
"I think that each of us individually have certain skills, characteristics and traits that would have been good for the brokerage, but maybe not unilaterally," Matthey said. "The four of us work incredibly well together, because we debate things and each come at it from a different point of view.
"So when we make a decision, we think through all of the different pros and cons – this person's opinion, that person's. It has worked out amazingly well."