Broker-owner on what Ontario brokerages should be keeping in mind when training new agents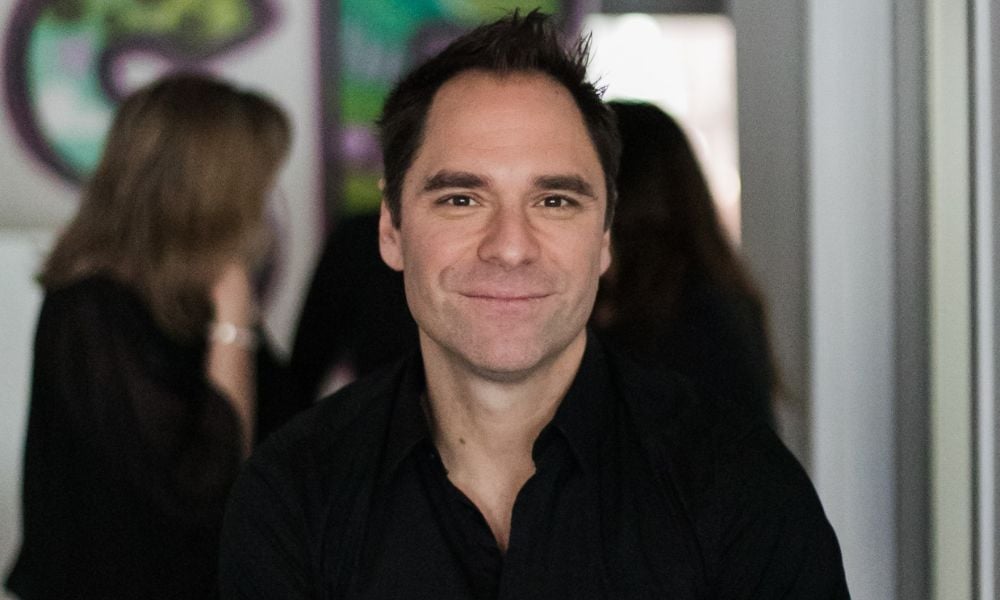 Ask any member of Ontario's mortgage industry about the number one challenge facing new agents in the province, and the chances are that they'll mention how difficult it is for newly qualified agents to hit the ground running in the profession.
The number of new agents across Ontario has risen precipitously in recent years, particularly since the beginning of the COVID-19 pandemic – but the onus is on brokerages to ensure that their training is comprehensive and rigorous enough so that those agents are developing the expertise they need to succeed.
That's the view of Hamilton-based Mission 35 Mortgages owner and principal broker Brian Hogben (pictured top), who told Canadian Mortgage Professional that his brokerage had invested significant time and effort into its training to help agents take the next step.
Hogben said that it would be a positive step for the industry if education requirements for budding agents were brought more closely in line with the process to become a real estate agent or broker, whose path to qualification is lengthier than that of mortgage agents.
"I would love the course to almost mimic the real estate course. They really upped [that] – I believe it's three or four phases now. It's almost like a university course; it's really in depth now," he said.
"If they made it much more difficult to become a mortgage agent or broker, I think that would be a great filtering process just for people getting into our industry."
Read next: What's missing from Ontario's agent licence course?
In recent weeks, the Financial Services Regulatory Authority of Ontario (FSRA) has taken steps to up the educational requirements for new agents, introducing a two-tiered model with an additional course required to transact in private mortgages.
Hogben said continuing education – not just on how to better sell mortgages, but also on the changing market and new developments and trends – was a key focus for Mission 35, whose weekly schedule includes updates on what they need to keep in mind when advising clients.
As well as a so-called "red light, green light" session on lenders' current turnaround times, those updates include information on interest rates, mortgage qualification changes and other news that directly impacts the daily work of agents and brokers.
"I think it's really important because sometimes people get so busy learning how to do mortgages and how to get clients that they forget to take their head up and look around and see what's going on in the world that's affecting the mortgage market," Hogben explained.
"Inflation numbers came out [recently] – it was 6.7%. That's one of the reasons why we might see another big interest rate hike in June. That's something that, if we're educating our team on, they can speak knowledgeably to their real estate agent partners or client partners – people like that."
While the new agent course places a strong focus on compliance, a common criticism is that it doesn't equip agents with the ability to source and cultivate new leads. That's another area that brokerages should make sure they're providing to newly qualified agents, according to Hogben.
"We have our director of growth teach how to generate leads, because I think that's a big part," he said. "There's a lot of compliance in the agent course which is mandatory, and which is good, but not a lot of how to get a mortgage, per se.
Read next: How to improve Ontario's mortgage agent course
"That's why we dedicate specific training sessions to roleplaying and scripts. A lot of times we know what's good for a client, the right thing for a client, how to help a client – but maybe people just don't know how to say it."
That's useful not just in terms of improving agents' ability to speak with clients, he said, but also to help them in their interactions with real estate agents, accountants and financial planners, "and how to talk to the different centres of influence that you would have in any business."
Interacting with lenders is another area that can sometimes be a struggle for new agents, particularly when it comes to managing high volume and ensuring that applications are turned around as quickly as possible.
That's why it's important for brokerages to focus on communication with lenders and making sure agents and brokers are aware of each lender's specific requirements and current processing times, Hogben said, so that as complete an application can be submitted from the off.
It's also a good idea, he said, for lenders to reward brokerages with proven standards – for instance, by offering a better service rate or other perks to incentivize consistent quality in deal submission.
"I think education is the foundation in our industry for any brokerage that wants to grow," he said. "The more time and effort you spend on the education portion of it, I think the more success the brokerage can have – but also the entire industry can have, because it just elevates the entire industry standard."