The operating platform will be fully bilingual as of May 01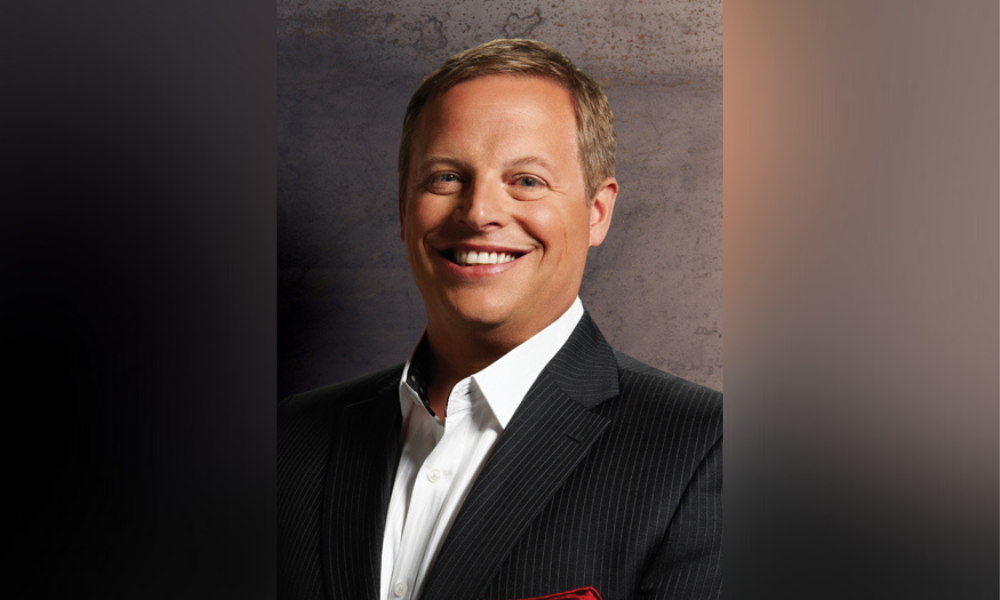 Newton Connectivity has announced that its Velocity broker platform is set to become available in French starting May 01, a move the company's president Geoff Willis (pictured top) described as a "monumental" effort allowing brokers and agents to conduct business in their language of choice.
The development will see Velocity, one of the mortgage industry's most prominent operating platforms, offered in French in both Classic and Modern view, with bilingual options also available for document transfer through the Client Portal.
Speaking with Canadian Mortgage Professional, Willis said the news reflected Newton's desire to make its product available in Canada's two official languages, as well as signalling the company's aim to expand its reach in Quebec.
"We live in a bilingual country, and we felt compelled to make Velocity an asset available to all mortgage brokers and agents – francophone or anglophone," he said. "Quebec is a growing broker market and we're interested in getting more engaged in that province."
The process of getting the operating platform ready for launch in another language was an intensive one, Willis said, with the resources Newton expended on the project ultimately meaning that the work was completed in a shorter timeframe than might have been expected.
Read next: DLC announces major deal
"It was very extensive and required tremendous resources and effort," he said. "Many technology offerings work over years to localize their products and services in another language – we fast tracked Velocity to deliver it within one year."
That comprehensive process included translating every aspect of the platform from the login screen to the deal dashboard – and while the bilingual functionality won't be rolled out to all users until the start of May, Willis said Newton is also offering an earlier onboarding for new brokerages interested in availing of the option before then.
"Interested brokerages can be onboarded quickly by connecting with our onboarding team," he said. "We have experience in adding over 1,000 new customers since January 01, 2022, so we can make it happen quickly."
The company has launched an additional incentive for new brokerages through a limited time offer that includes a fee-free promo of its five bundled add-on services, including NOA and E-sign services, over a 180-day period.
Other big news on the horizon, Willis said, includes the impending launch of a new asset, Client Experience – Next Generation, which he described as an updated built-for-mobile client-facing application that features an interactive client dashboard and so-called intuitive document requests.
That had been designed with the purpose of "significantly levelling up the mortgage client's experience with their selected mortgage broker," according to Willis.
The news of the French launch marks the latest development in an eventful year for Newton, with Dominion Lending Centres (DLC) announcing in February that it had inked an agreement to purchase the remaining 30% of the company that it did not already own.
Read next: True North, Newton announce new partnership
That deal, reached with Next4 Holdings, was completed for an aggregate purchase price of around $24 million, an amount consisting of a cash payment of nearly $16.9 million and slightly more than 1.8 million class "A" DLC common shares also issued.
Both Willis and vice-president Kevin Dear were confirmed as remaining at the helm at Newton, which was first acquired by DLC along with Next4 in December 2016, in the wake of the deal's announcement.
Speaking after that agreement was confirmed, DLC's executive chairman Gary Mauris said Newton had become "one of the leading connectivity platforms for mortgage professionals and lenders in Canada" and an "integral part of DLC's franchise system" since 2016.
He said Newton's ability to send deals directly to lenders on its own connectivity bridges effective July 01, 2022, and the fact that over 50% of DLC's funded volumes were now submitted through the Velocity platform, were key factors behind the move.
In 2021, Newton came away with the prize for Industry Service Provider of the Year at the Canadian Mortgage Awards – the second year in succession it had clinched that honour.
Another 2021 partnership, billed an industry first, was its collaboration with mortgage lender First National, allowing brokers to submit documents directly from Velocity to First National's system.
Newton also launched a new client communication component within Velocity last year, VelocityCRM, the product of a five-month development process that involved consultations with CRM experts, mortgage brokers, network representatives and more.