Executive on lessons learned through four decades in the industry – and why lenders are playing a crucial role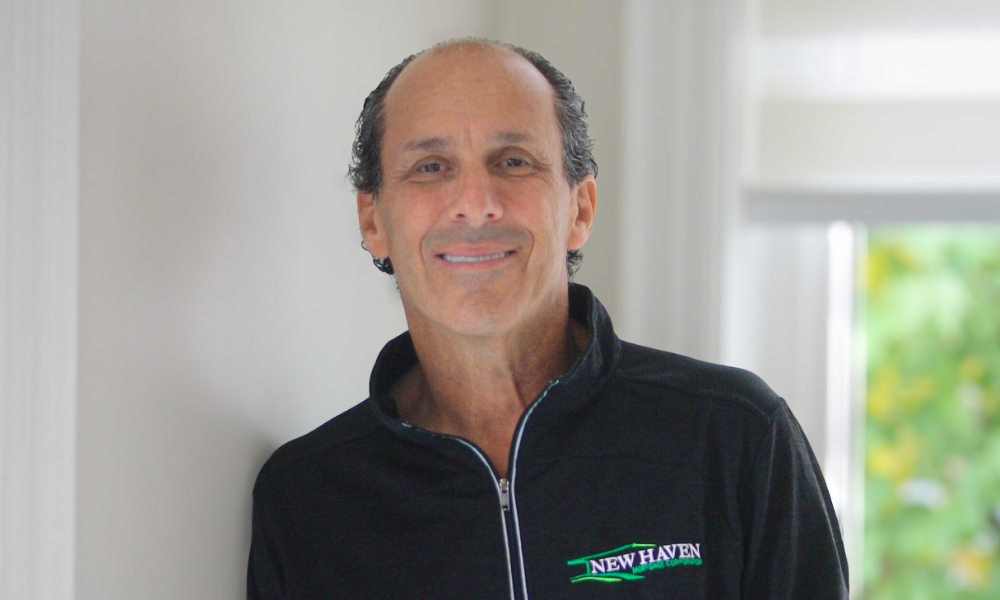 This article was produced in partnership with New Haven Mortgage Corporation.
Desmond Devoy, of Canadian Mortgage Professional, sat down with Jason Vyner, president and CEO of New Haven Mortgage Corporation, to discuss his four decades in the field.
For New Haven Mortgage Corporation president and CEO Jason Vyner (pictured), one adage that has remained constant throughout his distinguished 40-year career in the mortgage industry is that there is always something new to learn.
Change "may be difficult – but it is required," the executive, whose career started out with a simple invitation from his older brother to join him in business, told Canadian Mortgage Professional.
But the chips do not always fall where you think they will. It came as a surprise to him, an industry veteran, that house prices escalated threefold during the COVID-19 pandemic period.
He admits that, early on, that presented a challenge.
But then he settled down and "breathed a bit," and brought his team in and talked it out.
"Even with 38 years in the business, you're not always going to make the right decisions," he said. "So I think it's how we adapt emotionally and the intelligence we bring in."
And he's still learning, even today.
Four decades of change – from fashion to technology
Vyner has also seen several changes in office dynamics over the years. The very fact that our interview is taking place online is one such development – as is the fact that he isn't wearing a suit, and says he hasn't worn one for business for more than two years.
His office of 40 staffers are now completely remote and he also works from home – in fact his son, who works for him, was doing work in the family kitchen as he spoke.
"No more office life for me," he said, before adding: "I miss those days."
One thing he does not miss is the old faxing, printing, scanning, system for mortgage documents. The efficiency of DocuSign, and the amount of time it saves for all parties, has been a major shift for the better.
In his own life, in the early 1980s he remembers paying 12% interest on his own property – while his parents were paying as much as 20% just two years earlier in 1981.
"Why's everybody so mad at 6%?" he wondered. "It's not 12%. But it's still three times as much as somebody was paying last year. Of course, this is all relative to today's market and the cost of living."
He's come a long way from when he started in the industry back in 1983, when his older brother, who had started in '81, asked him to join forces with him. Over the years, he has gone from mortgage brokering to now mortgage lending as a mortgage investment corporation (MIC).
And in that time, he has seen other changes in the mortgage industry – as well as some things he would like to see changed.
"My disappointment is that education for brokering out there is not at the level it should be," he said. It has taken a long time for regulators to "weed out the pretenders from the contenders," with some pretenders not knowing the difference between a blanket mortgage and a collateral mortgage.
He is hopeful that the new regime of agents and brokerages will raise the game of the industry.
"I think change is starting to happen now," Vyner said. "I would like to see more regulation and enforcement from the governing bodies, which FSRA is committed to changing today."
Spreading the good lender philosophy
One change he has seen from the industry's more "wild west" days was how fees were charged, with discharge statement fees in the tens of thousands.
"We became the good lender," said Vyner. "Sustainable companies like New Haven Mortgage are now putting on their good lender hat and working with the people."
In the old days, a deal would usually go straight to the lawyers. Now, it's all about dealing with families, working with customers, finding out about their kids and if their parents will be living with them and finding a "happy ending," for all involved.
"All we ask of them is to cooperate with us and we will work with them," Vyner said. They have more flexibility than banks and can allow a client to stay in their home. Even in a worst-case scenario, he would rather see a client walk away with remaining equity from the sale of a home than see the money swallowed up by a lender or lawyer's fees.
One success story saw New Haven forego a power of sale, and the owner got to stay in her home.
The borrower came to New Haven Mortgage and said, "You can take my home. I can't afford it any longer."
However, New Haven allowed the client to stay in their home, defer their mortgage payments for 6 months, and was able to list her house on her own accord to sell at market price.
"She thanked us profusely," he said. "She came out with $100,000 in her pocket and it was the best possible outcome for all parties. Anytime you can get a win-win situation it's gratifying, and you can pat yourself on the shoulder and look yourself in the mirror."
New Haven has conveyed this Good Lender mentality to not only thousands of brokers Ontario-wide, but also to their 348 investors, who have bought into the philosophy.
"We feel comfortable dealing with a company that has goodwill," he remembers hearing from investors. But they always hasten to add: "But don't lose my money!"
However, they do maintain their due diligence, having worked on a company-wide risk assessment over the past year as prices were going down.
"I believe that everybody needs to be careful and responsible, including lenders, brokers and borrowers," he said. The broker, for example, should be taking the time to explain all aspects of the mortgage to a client, as well as having an exit strategy for the client.
"There are good brokers out there who hold people's hands and get them to a better space," he said.
One example he has seen is advising a borrower to pay off an outstanding $90 Rogers phone bill – which ultimately ended up raising the client's beacon score. "It could be as simple as that," said Vyner.
"As a good lender and broker, you should always educate your borrowers," he said.
And speaking of education, what advice would he give to new entrants to the field?
"Prepare the lender with as much information as you can," he said, including accurate mortgage information, credit bureaus, affordability, the exit strategy, the overall story, etc. "The reputation of a broker agent is based specifically on their actions and the representation of a borrower. Don't be a pretender. Do good business. It's rewarding. It's been rewarding for me personally, for the last 40 years."