It has doubled its volume and continued to receive perfect reviews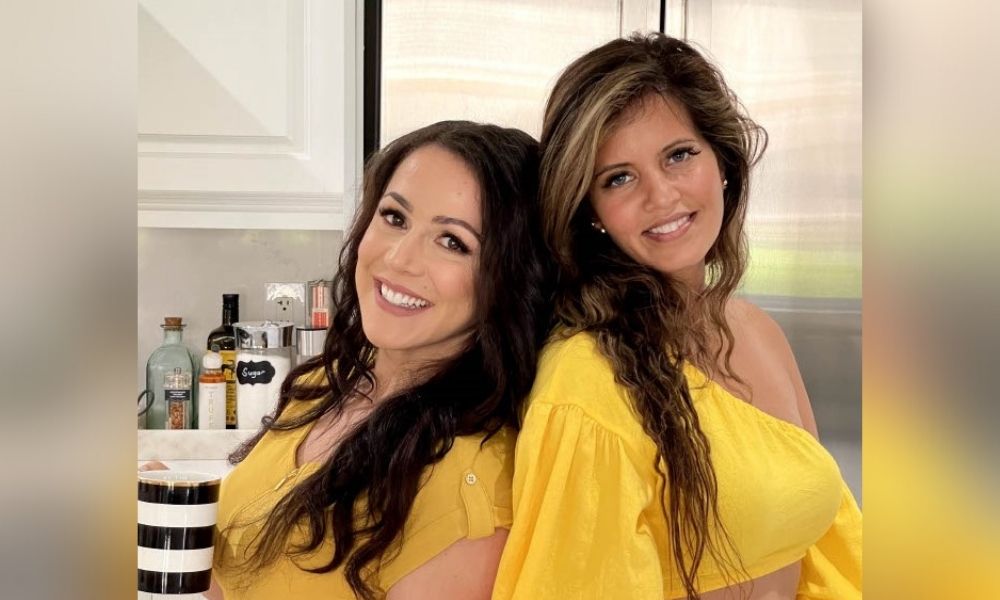 There's a striking fact you'll notice about Toronto-based brokerage Mortgage Savvy just by conducting a quick online search: of the hundreds of Google reviews it's received, virtually all of those are perfect five-star ratings, with numerous customers hailing the quality of its customer service and guidance.
That's a feat that's all the more impressive given the fact that it's been achieved with a customer-facing team of just two – founder and principal broker Rakhee Dhingra (pictured above right) and director of operations Nicole Farrugia (above left).
It's little surprise that Mortgage Savvy's winning formula is one that other brokerages have sought to emulate; Dhingra told Canadian Mortgage Professional that she was regularly contacted by others in the industry for advice on how to optimize customer service and increase profits while also streamlining their business.
At Mortgage Savvy, that success has been achieved by building out a business model that places the customer front-and-centre of its priorities – meaning that no matter the size of the company's staff, or the mortgage volume it's handling, every client receives the same guidance and attention.
"I often refer to what we're trying to do as creating a Big Mac experience on a mortgage – it's every client receiving the same level of service," Dhingra explained.
"What we're about is removing the stress from our clients' experience, educating them and giving them a sense of really being there for them. That's absolutely critical."
Read next: Mortgage Savvy – Top Brokerages 2020
Dhingra and Farrugia joined forces two years ago, with the latter coming on board at Mortgage Savvy having established a strong track record of building operations in the legal and technology fields.
That experience was to prove crucial in scaling and structuring the company to meet its priorities – and it also helped that both executives shared the belief that business is about more than just making deals.
"Something that we really emphasize is that work is not transactional," Farrugia said. "It's about helping and educating – we constantly refer to ourselves as a financial concierge.
"We really focus on that educational piece, which it can be quite common in the industry to bypass. For us, that's one of the most crucial parts of the process."
Dhingra described the company's approach to its clients as "wealth-building": one that was focused on building a relationship that lasts long beyond the closure of a mortgage.
"I'm looking to build a financial plan with my clients and speak with them more after the mortgage closes than I do through the mortgage process," she said.
A better business model
The company's successful restructuring has ensured that it's been able to double its mortgage volume while maintaining its standards in customer service and attentiveness to the client's needs.
That's a rarity in a market whose hectic pace throughout the course of the COVID-19 pandemic has meant that many larger brokerages find it difficult to focus on business modelling and streamlining operations to keep the customer top of mind.
"It's crucial for a successful brokerage to focus on truly building a business, and a business model, instead of just going along with the transactional nature that can sometimes take precedence in this industry," Dhingra said.
"If you speak to clients, one thing we're hearing more and more of is that service is something that's overlooked. When any industry is dragging, customer service has a tendency to fall.
"By preparing correctly, and focusing on the business model, we've managed to build a business that can survive the ups in the market as well as the lows – and continue to thrive."
An effective team
The recruitment of Farrugia proved an inspired move in strengthening that culture of client service throughout the brokerage.
Read more: Navigating the Canadian mortgage market's current challenges
"You need to have people who can represent that approach in front of your clients, and Nicole's been that for me," Dhingra said. "She does that extremely well. We're two different personalities, but we're very meticulous in our systems and processes – and the team we've built on the backend provides that seamless process."
Dhingra and Farrugia have operated effectively as a duo, navigating the market pandemonium of the past 18 months to continue providing exemplary service to each of Mortgage Savvy's clients.
"If either of us are on back-to-back calls, and there are clients trying to get a hold of us, we have people reaching out to them right away," Farrugia explained. "It's that continuous experience where they understand how important they are to us, and we have the right procedures in place."
For mortgage professionals who may wonder how to replicate the Mortgage Savvy story – building an effective business model that allows higher volumes, strong client reviews and a more streamlined process – Dhingra said there's no hidden ingredient.
"I don't think it's a secret – it's energy," she said. "If you lead with sincere intention, that's what's received. With every client and every mortgage you execute, you're creating an advocate for your business."