CEO on how to deal with the issues facing brokers and homebuyers alike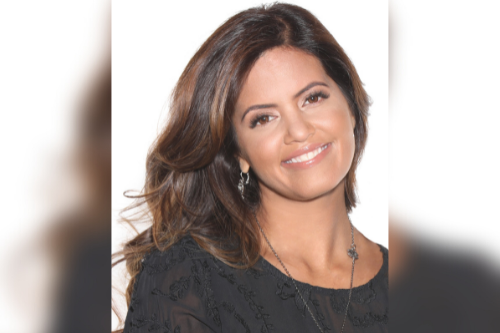 As consumer spending shifted towards the housing market from the onset of the COVID-19 pandemic, Rakhee Dhingra (pictured), CEO at Toronto-based brokerage Mortgage Savvy, began to notice an interesting trend: a surge in business from the first-time homebuyer demographic that far outpaced its previous levels.
While that segment of the market normally accounted for around 30-40% of the brokerage's business, Dhingra told Canadian Mortgage Professional that it had risen to "closer to 60-70%" of deals executed in the latter part of 2020 and throughout this year – a trend that leaves her well placed to assess some of the challenges and hurdles facing Canadians looking to enter the market.
Unsurprisingly, qualification obstacles remain a prime concern for first-time buyers, with Dhingra noting a marked uptick in instances of parents and relatives coming on board to provide financial support in the purchasing and mortgage process.
Read next: Challenges continue for Canadian first-time homebuyers
"We're definitely seeing parents coming on as co-signers and gifting down payments as we support these first-time homebuyers in being able to take that first step," she said.
The majority of Mortgage Savvy's first-time homebuying clients are on the uninsured side: young professionals seeking to purchase in Toronto with price points over $1 million. In that category, Dhingra said, the effect of recent hikes to the stress test rate has been minimal – although it's a different story for others.
"Where we have seen an impact are those clients who are sole applicants: a first-time homebuyer looking to purchase solo and enter the market, maybe looking for that first condo purchase," she said.
"They're definitely being hit by these changes; an approximately 4% decrease in overall lending and mortgage loan exposure has a significant impact on your ability to enter the market."
Given an economic landscape that has seemed to be ever shifting during the pandemic, with much uncertainty still in the air about what shape Canada's recovery will take, one of the most important roles that mortgage brokers are currently playing is in keeping their clients apprised of what those changing circumstances mean for them.
Dhingra said that her main focus remained imparting that advice to clients, particularly in light of the Bank of Canada's recent announcement on its overnight rate and lingering unease over the spread of COVID-19 variants.
"It's important to provide clients with ongoing support, and ensuring that we're regularly touching base with them," she said. "Yesterday, we had a flurry of enquiries from clients on the vaccine rollout, things looking like they're going to open up, and news of the Delta variant bringing additional elements of uncertainty in overall economic growth.
"It's a question of keeping clients calm and continuing to ensure that you're keeping them posted. In an environment where we're also in a position where it's hard to predict, all we can do is go back and rely on our own knowledge, basing it on history and what we've seen."
Read next: The key questions on the Canadian housing market's current trajectory
In addition to those concerns and queries about what impact the country's economic path will have for their mortgage and homebuying goals, clients have also maintained a strong interest in the fixed vs. variable mortgage debate – perhaps no surprise, given the recent emergence of a sub-zero variable offering for what Ratehub.ca says is the first time ever.
While the current spread between Canada's lowest variable and fixed-rate products means that many clients are opting for a variable rate, Dhingra emphasized the need to take individual clients' financial aims and circumstances into consideration when recommending either solution.
"We're definitely seeing that the variable rate can be a great option for the right client; however, where the fixed rate may provide a first-time homebuyer with a level of stability and consistency, that may also be positive," she said.
"For us, it's really about understanding clients' overall goals, how long they may see themselves within a specific property, and balancing that with penalties to ensure that is all factored in when a client is making a decision."