Prolonged experience helps develop career-defining traits such as meticulousness and interpersonal skills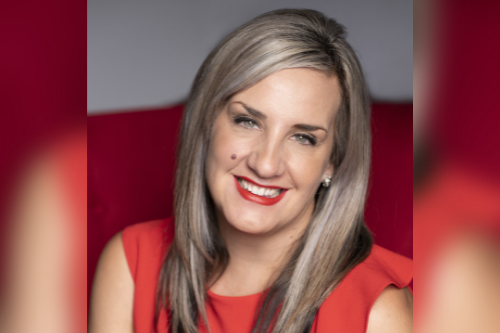 Hailed as one of the industry's most passionate and results-driven professionals, Barbara Cook, vice president of franchise development at Mortgage Centre Canada, is emblematic of the expertise gained through more than 16 years of experience in the financial services industry.
Prior to her time at Mortgage Centre Canada, Cook held similarly high-level positions in prestigious organizations like Verico Canada (vice president of national business development) and The Lion's Share Group (director of sales operations and events).
The meticulousness honed by Cook's time in the tech sector proved invaluable to her mortgage career.
"I transitioned into the industry from the technological world, but have always had a passion for finance, relationship building, and helping others," Cook told Mortgage Broker News. "At the time, 16 years ago, an amazing mentor of mine took a chance on me, offering me the role of executive assistant for the sales and business development team at GMAC RFC."
"I knew then that the financial services industry was where I wanted to remain," she added. "Over the course of 16 years, I have gained a ton of knowledge and experience in lender, training, sales and now sales development. This has assisted me in helping mortgage agents and brokers craft their perfect future."
The combination of her technical background and classically reliable people skills helps Cook approach transactions "with a consultative, informative style, possessing strong negotiation skills with demonstrated success in building and maintaining long-term relationships and partnerships," she said. "My consultative sales approach allows me to be my authentic and genuine self while keeping the client's best interest at heart."
For Cook, this hard-won expertise was proof positive that she was made for more.
"Almost two years ago, I took a leap of faith and made a huge network change to Mortgage Centre Canada from my previous role at Verico Canada," Cook said. "I always knew I was destined for more and, in the current role that I am in, I can continue to provide my strategic input and make an impact on the business, which has showcased the value [Mortgage Centre Canada] can bring to mortgage agents and brokers."
This decision imparted the most important lesson Cook has learned so far: "If you want something in your career, you go after it. 'Success doesn't come to you, you go to it.'"
Lifting her fellow professionals is part of Cook's calling, as a multiple recipient of awards hailing the industry's most influential women. To this end, she recently launched a podcast called "Unlimited Possibilities", which she says helps "raise the bar for the women in the mortgage brokering industry and pave the way to create endless possibilities for all."
Distinctions such as the WIMI Leadership Excellence Award "showcase my goal of continuing to mentor and influence those around me in a positive light," Cook said. "I am grateful to be part of the next generation of female senior leadership within the mortgage brokering industry. I am also proud to be one of the industry biggest cheerleaders for women – no matter what brand or company they are with. In fact, one of my core philosophies is the fact that 'women need a little bit more encouragement to take their careers to the next level.' But if I can do it, so can you."