The president and founder of Mortgages.ca has lived and breathed the mortgage industry for decades now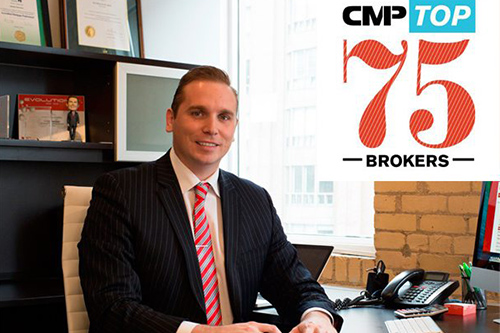 Rarely are people fortunate enough to end up living the professions they have aspired to as children. James Harrison, president and founder of Mortgages.ca, was one such blessed soul.
"I actually knew I would be a mortgage broker from the time I was in 10th grade," Harrison told MBN. "My father was friends with and played golf with the president of Mortgage Intelligence, and he was telling him how there was a shortage of mortgage brokers in Ontario. That would have been back in 1998, I guess."
"My dad (and CA) felt that the mortgage business would be a good fit for me, as I am super driven, organized and competitive," Harrison said. "Having played basketball at a high level my whole life, he knew that a mortgage broker could be a good fit for me. So I said 'sure.'"
Harrison credited this inclination towards sports as a crucial ingredient in seeing him through the most challenging phases of his career: his first 12 months in the industry (in which he worked as a mobile mortgage representative for National Bank), his first six months as a mortgage broker, and the three-month crash of 2009.
"I just keep trying. My background and training playing basketball at a high level my whole life has prepared me in so many ways: Confidence, dedication, hard work, organization, time management, disappointment, and success. All have helped me roll with the change," Harrison said.
Confidence, in particular, helped propel Harrison to his current status as one of Canada's top mortgage professionals.
"I remember telling the senior vice president of National Bank that I would be No. 1 one day – or at least top five for all of National Bank. He almost laughed," Harrison said. "When I finished at National Bank, I was number two in all of Canada and closed over $55 million that year on my own with no assistant – and to do this with National Bank was a big deal. They were not an easy bank to work with, to say the least."
This drive, combined with the realization of his childhood dreams, has crystallized into a lifelong passion for the industry.
"This is the only business I could ever be in," Harrison said. "I have a love-hate relationship with the mortgage business. I love it because it allows me to work as hard as I do and see the results. I take what I do extremely seriously and I am obsessed with providing my clients and referral partners with the best service possible – and making sure they are happy."
"This obsession has caused a lot of anxiety and panic attacks in the past – and many, many sleepless nights – but it has all been worth it."