There's just a few weeks left to send in your nominations for the 2020 Canadian Mortgage Awards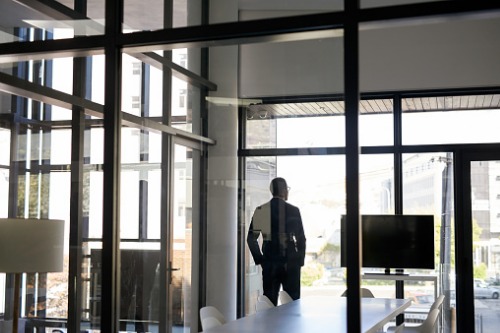 There is a little more than a month left to send in a nomination for the 2020 Canadian Mortgage Awards (CMAs). The prestigious event celebrates excellence and high achievements in the mortgage industry. Brokers, brokerages, lenders and service providers are all recognized in over 20 award categories.
The Loewen Group is no stranger to the stage at the CMAs. The team has been both finalist and winner multiple years in a row, and most recently took home the award for the 2019 Brokerage of the Year (fewer than 25 employees).
"It's always been a team approach. Part of the reason we succeed is because we are better together than individually," said James Loewen, owner at Loewen Group. The team had their eyes set on tech advancement this year. "We're using a lot of technology now, from onboarding, application, document collection, communication and electronically signing with our clients," said Loewen.
They also offer additional resources to help clients who aren't as comfortable using new technology, including personalized, step-by-step videos walking them through the process. The Loewen Group also just rolled out a new website, as part of a large marketing campaign heading into the new year. "We are going to be on over a hundred bus shelters in Burlington alone, and a big part of that is outlining the fact that we are a CMA award-winning brokerage," Loewen said.
One of Loewen's biggest tips for winning and staying competitive within the industry is to keep evolving and stay laser focused on your clients. "Sometimes, you have to take off your broker hat and sit on the other side. Ask yourself, 'what is it like when I search you? What education are you providing? What's the application process going to be like?' We've been among the best and we will continue to try to be the best," he said.
Collin Bruce with DLC Mortgage Mentors – The Collin Bruce Mortgage Team took home top nod for 2019 Broker of the Year (25 employees or more). His hard work and dedication to the mortgage industry has not gone unnoticed, as he's been a finalist in that category for the past 4 consecutive years, also winning in 2016.
"It's humbling. The CMAs is like the Grammys of the mortgage industry. It's a big one, so customers take notice, but lenders also take notice and it's done a lot to benefit the business," said Bruce. "The event is also very fun, and you get to mingle with other top producers and people within the industry so it's very important to attend, especially if you're a nominee," he added.
Being consistent is the only way to stay on top, according to Bruce. "It's all about what you've done throughout the year. Focus on your strengths during the nomination process of course, but it really just comes down to your performance," he said.
It's been a tough year in Alberta economically, but Bruce said their 2019 has pretty much matched the previous year, which was a good surprise. He expects 2020 to be a growth year after some recent pipeline announcements that are expected to boost the provincial economy.
Streetwise Mortgage has been awarded for Outstanding Customer Service by an Individual Office two years in a row at the 2018 and 2019 CMAs. Some award-winning advice from Dalia Barsoum, president at Streetwise Mortgage: always do what's right for your clients.
"There have been times where we advised clients to go back to their banks and told them what to ask for. Even though we weren't getting compensated for this advice, it was the right thing to do and this model has always served us well over the years." Barsoum added that she's a big fan of the event. "It's fantastic recognition for those who are doing a great job and also a great opportunity to connect with peers," she said.
From all these veteran winners, the key to success has a lot to do with doing your homework and staying on top of industry news.
"With all the mortgage rule changes, it's harder to get approved and there's a lot of confusion in the market. It gives the knowledgeable broker such an advantage over others who aren't as familiar," said Bruce. Loewen agrees. "It's what you put into it. Differentiate yourself by being an expert on all products and programs and being able to find solutions for clients when no one else can," he said.
Barsoum also shared her advice. "Deliver on your promises. Part of that comes from knowledge and experience, but also from quality, strong relationships with lenders. We all have to run at the same pace to deliver on those promises."
Nominations close on January 15, 2020. Winners will be announced at the black-tie gala on April 15, 2020 in Toronto.