Expansion of its lender product, a strong tech focus, and agent incentives are top priorities for the year ahead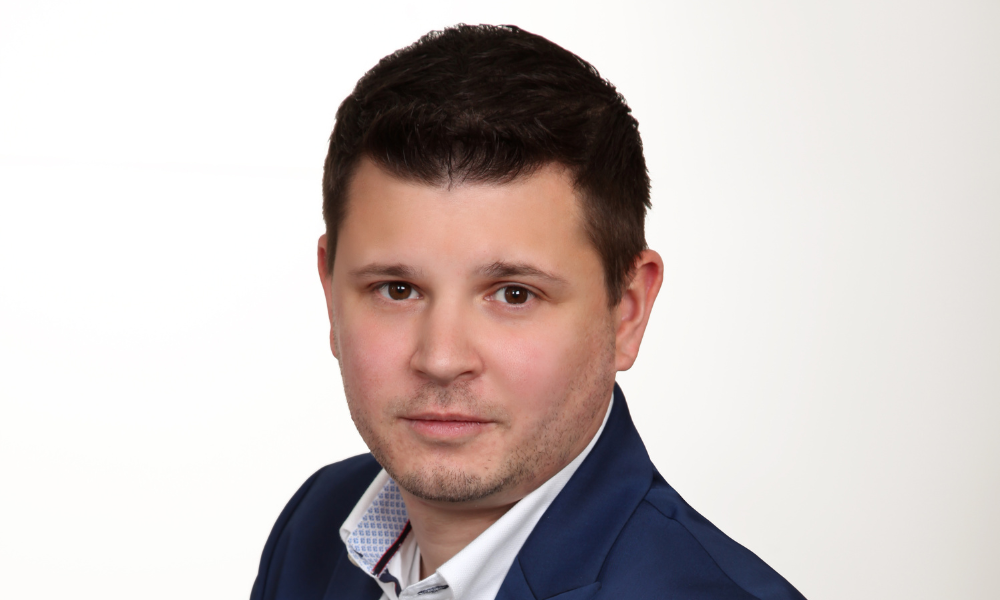 This article was produced in partnership with Citadel Mortgages
Fergal McAlinden of Canadian Mortgage Professional spoke with Tristan Kirk, principal broker and managing partner of Citadel Mortgages, on how the company is shaping up for 2023.
After another big year in 2022, Citadel Mortgages is focusing on continued growth for the next 12 months – with adding new agents and brokers, expanding its Citadel Smart Home Plan, and pushing the needle on the technology side some if its key priorities for 2023, according to principal broker and managing partner Tristan Kirk (pictured).
He told Canadian Mortgage Professional that the company had withstood the challenges of a changing market to continue its evolution last year, unveiling a slate of new tools for agents and clients and positioning it well for continued success in 2023.
Acquiring new agents and brokers is the core of Citadel's business, with the all-in-one Smart Home Plan, launched in the last quarter of last year, proving a great success for both agents and borrowers.
"We've had great success with our clients and our agents offering it, so to continue to grow and develop the brand and focus on that product this year in the space is going to be exciting for us," Kirk said.
Tech focus
Having long championed the importance of technology and its potential to transform the mortgage space, Citadel is also putting digital advancements front and centre for 2023, particularly with its use of AI having taken some big leaps forward in recent times.
Last year, the company unveiled a program that scans incoming messages sent by clients, providing agents with an automated list of suggestions for scripts, templates, and objection-handling techniques to use in their response based on trigger words contained in the original message.
This year, Citadel is "taking it up another notch," Kirk said, integrating its Ai completely so that agents can use detailed, customized templates in their response to clients, helping save valuable time in the customer service process.
"Our agents are going to be able to create replies through SMS and emails based on what the client said to them by clicking a button. The AI bot will be able to do that for them," he explained. "It's all about the continuation of streamlining so that when the client's renewal comes up, the agent isn't just going to be getting a notification of that.
"The AI bot is going to kick in and it's going to send that client the proper consent form to sign and confirm that they would like to move ahead and book an appointment for the agent. So we're really looking forward to using the AI technology that is out there and enhancing our ecosystem within the coming year."
Profit-sharing approach continues
An initiative which has proven a big success for Citadel since its foundation, and which it will continue to offer in the year ahead, is its profit-sharing program, allowing agents to share in the success of the company. "It's something that really helps our agents to understand how they can win with us as we grow," Kirk said.
It'll also continue allowing agents to build a book of business that they can sell or transfer to an individual of their choice at a later stage. "Showing agents the value in building a book that pays them year over year and pays them on renewals – that is something unique that we're focusing on," he said.
"We are creating products, such as the Citadel Smart Home Plan mortgage, that offer renewal payouts and trailers for all lines of business – A, B, and private – to support our team in generating value for their book of business.
"Traditional brokerage models involve one-time payments for closed files, and brokers must continuously work hard to earn income. By offering recurring revenue streams, we are helping brokers build wealth and predict their income for the year, as well as giving them the opportunity to retire with a valuable book of business to sell."
The company's product expansion on the mortgage side is geared towards helping agents wake up to a healthy paycheque each year even before they talk to clients, according to Kirk.
Agents looking to have as profitable a 2023 as possible should ensure they're getting as much transparency as they can from their brokerage or network – and embrace the value that a technology-focused approach can bring to their business, according to Kirk.
"Don't be scared of technology. Be open to the technology that's out there and that's coming, and the use cases for it. All of this can help streamline your business," he advised. "Stay on top of that.
"Also, really start looking at your book of business and understand that you really want to look at what your retirement looks like, even if you're brand new or only a few years into this business. The ability to build a book of business that continuously pays year over year is a huge value and will separate you from everyone else for the years to come."
Tristan Kirk is principal broker and managing partner of Citadel Mortgages, a Canada-based mortgage brokerage.