The company has unveiled its own metaverse for agents, with complimentary packages reaffirming its customer-focused approach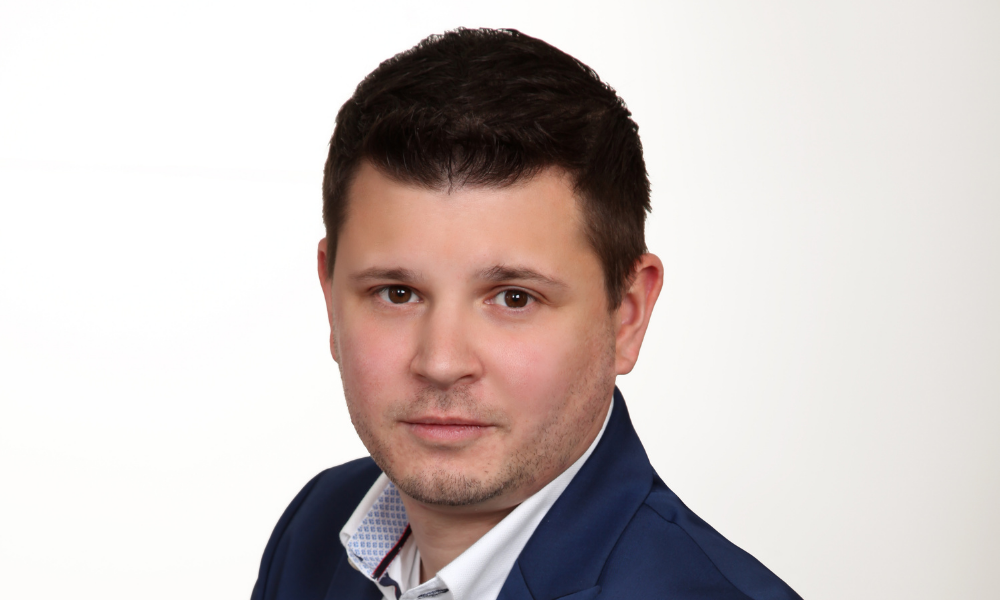 This article was produced in partnership with Citadel Mortgages
Fergal McAlinden of Canadian Mortgage Professional sat down with Tristan Kirk, chief executive officer of Citadel Mortgages, to find out how the company is using technology to drive its growth in 2022
As Citadel Mortgages gears up for what's sure to be an eventful year ahead, the company is doubling down on its focus on technology and service in its bid to shatter the $1 billion mark in mortgages sold.
Always known for its innovative and forward-thinking approach to tech, Citadel has just launched its own metaverse, a digital environment that allows agents and brokers to interact and collaborate virtually – a development that chief executive officer Tristan Kirk (pictured) said was central to the company's efforts to bring together its Canada-wide network of brokers.
It's also an evolution of the online office setting that the company implemented back in 2019, shortly before the COVID-19 pandemic hit.
The metaverse, accessed via web browser, allows agents and brokers to enter a virtual office with four boardrooms and individual rooms, with the ability to take part in daily training, host meetings, whiteboard ideas and call clients.
It features a beach resort and training portal, with plans afoot to introduce a Citadel campus that will allow brokers and agents to map their coaching journeys and take part in daily live sessions with other members.
"Just yesterday, we had an agent from British Columbia work with one of our Ontario agents on a file," Kirk told Canadian Mortgage Professional. "It's not done through phone – they're actually in the office virtually and have the screenshare going on there.
"People are tired of Zoom and Teams meetings, so we learned from our own digital environment and embraced the whole metaverse and the ability to break down walls of communication."
The move reflects one of Citadel's most consistent areas of focus since its foundation: prioritizing its agents and providing them with the tools and technology required to have the best possible workplace and support, even when spread across a geographically vast area.
"It's worth all this time and energy and dollars invested, because we care about our agents and put them first," Kirk said.
The company's emphasis on technology means that its agents can also bring a client into their virtual office, walking them through a live application on screen, with a significant update of its CRM also taking place in recent weeks.
That has seen the mortgage process radically streamlined for agents, with AI utilized to ensure that when a client begins rate shopping, a bot sends a message to notify the agent – and provide guidance and e-books on how to proceed in communication with the client.
"Our agents no longer have to search for replies or tools they need – the AI bot sends them templated material to use with all clients, as well as next steps, walkthroughs and videos for building their files and submissions," Kirk said.
"We turn four years old in February, and we've now gotten to a point where we can incorporate AI to help our agents reply faster. That's ultimately our end goal, because competition is getting fierce with online marketing."
That significant investment in technology, and the fact that the company has been able to eliminate many of the hurdles that can slow down a deal process or an agent responding quickly to a client, means that Kirk views the ambitious $1 billion mark as a realistic target for mortgages sold.
Citadel has also renewed its focus on the customer experience in 2022, introducing a complimentary hotel package offer for all clients that close business with the company for client retention and experience.
That program allows each client to choose a free hotel stay through their partnered travel provider within an 18-month period after closing a deal, with a wide variety of locations including multiple US destinations, the United Kingdom, Argentina, Australia, Brazil and Mexico.
"It ties back to the client experience we're always talking about: creating a client journey for the mortgage process," Kirk said. "We're always trying to add more value from the client's perspective and trying to be different.
"It's been a tough two years with COVID-19, and a lot of people want to travel and experience life again. We thought, 'What can we do to improve that experience for people, so that when they buy a house, they also have the opportunity to enjoy themselves with a break?'"
Citadel asks for nothing other than an Instagram shoutout in return for the complimentary hotel package, with Kirk saying that it reaffirms its commitment to producing an experience that goes beyond a simple transactional approach where a mortgage is concerned.
"We want to be known as that household name for your mortgage, but equally as important as your mortgage is your life experience," he said, "and we want to help our clients with that, too."
Tristan Kirk is the chief executive officer of Citadel Mortgages, a brokerage with licenses in Ontario, Saskatchewan, Nova Scotia, Alberta, Prince Edward Island, Nunavut, British Columbia and Newfoundland.