The executive also shared his thoughts on the company's success this year to date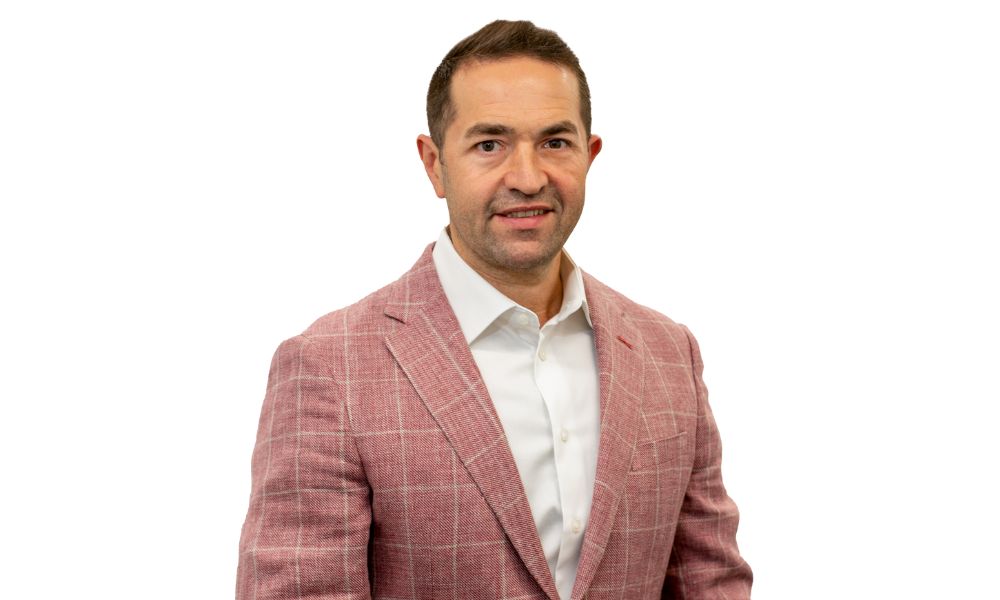 The Bank of Canada's latest interest rate hike, a surprise one-percentage-point jump, means it's more important than ever for mortgage professionals to focus on affordability, stability, and property use when advising potential homeowners, according to a prominent mortgage executive.
Gary Fooks (pictured top), CEO and broker at 8Twelve Mortgage Corporation, told Canadian Mortgage Professional that the choice between variable- and fixed-rate mortgages was especially significant in the current climate, particularly with further rate increases a seeming certainty down the line.
"Although Canadian families may qualify to debt service their mortgage today, would additional rate hikes cause them financial hardship in making those mortgage payments in the future?" he said.
"If brokers' clients are going to bed worried about potential additional rate hikes, they should strongly consider a fixed-rate mortgage from the start, even though it may be 2% higher than a variable rate."
On an average mortgage size of approximately $400,000 across Canada on a 25-year amortization, a 1% hike to the variable rate would lead to an increase of $220, or just under 10%, on monthly mortgage payments.
That means Canadians on a variable-rate mortgage often consider switching to a fixed rate to avoid further rate increases – although for new buyers, the decision should also be based on what the property in question will actually be used for, according to Fooks.
Read next: Housing market risks grow – but long-term outlook healthy, says CEO
"For clients purchasing rental properties, or properties as short-term investments, they may consider variable-rate mortgages are their primary solution to avoid larger penalties in the event of a sale within their specified term that is normally associated with fixed-rate mortgages," he said.
The effect of the central bank's policy rate increases on the housing market had already been clear well before its latest announcement, with sales posting a marked drop-off compared with 2021 and house prices also beginning to waver.
That was perhaps to be expected, Fooks said, although he added that another big factor could weigh against a possible contraction in the market.
"Any substantial rate hike will typically have an immediate cooling effect on the overall sales in the market leading to a downturn," he said. "That being said, it's important to note that we have a major housing shortage in Canada, so it remains to be seen how these two leading indicators will balance each other out."
While some buyers may be given pause for thought by those climbing rates, they should also keep in mind that there's never a perfect time to enter the market, Fooks said – and that opportunities remain in the current climate.
"You cannot time the market," he said. "If your goal is to be a homeowner and you can afford to carry a mortgage, you should consider jumping into the market now with prices currently at 20-25% of the market highs."
An eventful year
Amid those market shifts, 8Twelve has witnessed continued growth throughout the year to date and was also named an Excellence Awardee in two categories – Brokerage of the Year (25 Employees or More) and Digital Innovation in a Brokerage – at the recent Canadian Mortgage Awards.
Central to that progress, Fooks said, has been a strong focus on infrastructure and technology, both of which have become indispensable to the daily work of mortgage professionals during the market boom of recent years.
"Mortgages has become a volume game, and to do volume, you need the right [technology] to be able to handle that volume efficiently," he said.
Read next: What's next for Canada's housing market?
"The idea is that from the second you get that customer interaction, to processing the file, requesting documents, doing everything through a secure environment, providing updates through emails, text messaging to all stakeholders in the application… you want to be able to do that very quickly and very efficiently so that clients feel like they're getting that same type of service that they would get with any other five-star sort of organization."
Not having technology that amalgamates those factors into one means it'll take longer for brokers to do their job, Fooks added – a key consideration in 8Twelve's goal of helping brokers avoid having to use multiple technology stacks and channels to service a client.
That's part of the ever-evolving role of the mortgage broker, he said, with providing the lowest rate far from the only aspect of the mortgage journey to consider when dealing with clients.
"Finding the best rate is one aspect of the process," he explained. "Making sure you're servicing the client efficiently and effectively in a timely manner – that's a whole other aspect. You have to do both: make sure you have all the up-to-date information, whether rates, policy, guidelines from all the lenders, but also make sure your customer's included in that process in real time.
"When you do that together, it's a formula for success. At least that's what we've found at 8Twelve."