Loan Market Group hosts PD series for brokers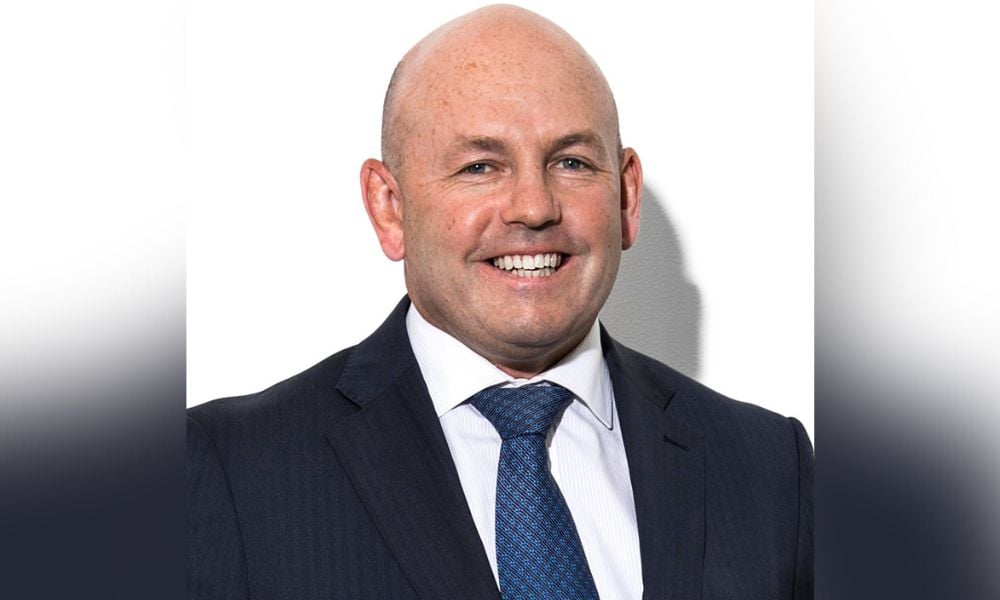 In early 2021, aggregators Loan Market, PLAN Australia, Choice and FAST came together as the Loan Market Group (LMG).
With more than 5,000 brokers nationally, LMG has become Australasia's largest broker family.
To support the scale, LMG assembled an expansive support team offering market-leading technology, training, marketing and compliance solutions for brokers.
LMG is now proud to be the home for all good brokers – including those who currently, or have ambitions to, diversify beyond home loans for in-demand commercial and asset finance solutions.
Read more: Certificate IV opens door to commercial lending
Stephen Scahill, group executive - commercial and asset finance at Loan Market Group (pictured), says LMG's offering is built from a strong base – the network of member aggregator FAST accounts for more than 30% of commercial and asset finance settlements recorded through the broker channel.
"FAST has been the leader in the broker channel, servicing the complex commercial and asset finance needs of national companies through to SMEs and small business owners who might be looking to purchase a vehicle to support their business," says Scahill.
"With the scale of LMG and the best practice knowledge of FAST, we recognised an opportunity to expand the skills of the entire group's brokers into commercial and asset finance, which has been a buoyant area of the finance sector over the last two years."
Dedicated commercial and asset finance specialists for brokers
To support the capabilities of its brokers, LMG has created a dedicated commercial and asset finance division with state-based specialists. These specialists work across all LMG brands to deliver:
Commercial and asset finance-specific training
Promoting referral opportunities
Scenario support
State-based education workshops
"Easy access to specialists who have years of experience in commercial and asset finance, provides brokers with the confidence to expand their relationships with existing customers and engage new ones," says Scahill.
Experience-based training
Through July and August, LMG will be hosting a series of two-day professional development events around Australia focused solely on commercial and asset finance broking.
Sessions will focus on broad dynamics of commercial and asset finance, including:
Regulatory and industry developments
Business strategy
Digital marketing strategies
Software developments
Commercial property
Development finance
Cash-flow lending
Lender-led education
Significantly, the content will focus on the experience of brokers, not who they aggregate with.
Read more: How to help clients with cash flow management
"When you service a network of more than 5,000 brokers, there's no one-size fits all, especially in a specialisation like commercial and asset finance," says Scahill.
"Some brokers have commercial and asset finance as their core business, settling large-scale deals for national clients – others might be mortgage brokers who infrequently write car loans for residential clients.
"We're offering different content and education to brokers depending on whether they are experienced in commercial and asset finance, at an intermediate level or a beginner. LMG's scale allows us to bring brokers together across brands, helping them grow based on their ability, not their brand.
"This is a more effective engagement process that accelerates growth for our businesses, depending on their capabilities and needs."
Peer-to-peer learning
One of the advantages of LMG's scale is the ability to tap into the shared knowledge of members across the brands, says Scahill, that helps brokers learn and grow.
"We're creating two Elite Broker councils across Australia: one for commercial and one for asset finance," says Scahill.
"The councils will comprise the top performers in commercial and asset finance across the brands, and will help us sharpen our advocacy to lenders, industry bodies and regulators.
"But one of the most exciting outcomes will be the opportunity to discover and share their insights, successes and industry perspectives.
"These brokers will help us frame our professional development programs, enabling us to share best practice processes that will help our other businesses become more proficient in commercial and asset finance activities.
"Brokers want to hear from other brokers - especially the top performers about what works best for them. The Elite Broker Councils are going to be integral to the capability of LMG's brokers in providing their clients' with outstanding commercial and asset finance solutions."
This article was supplied by Loan Market Group