Three discussion panels will enlighten and empower brokers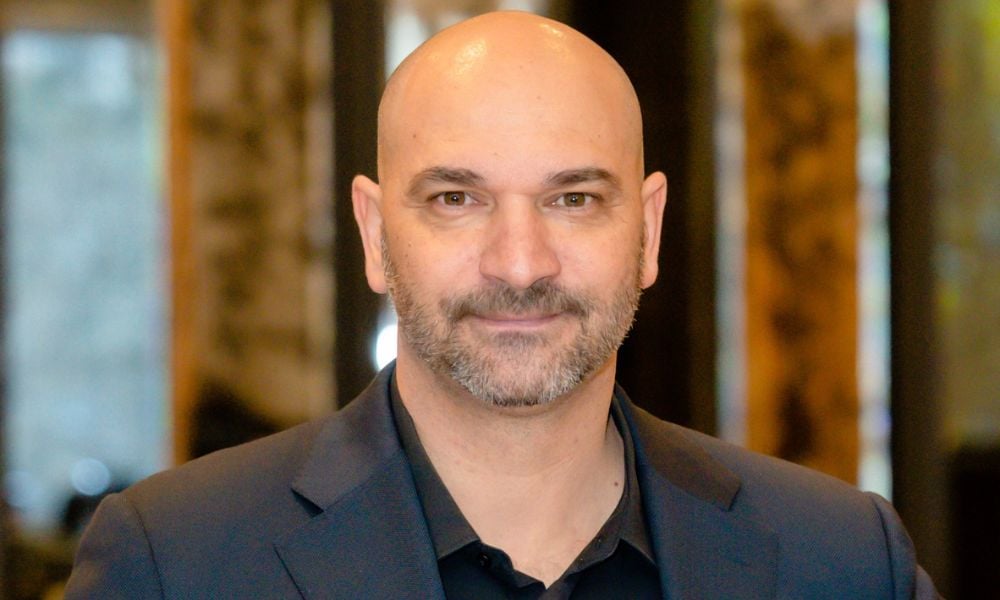 National Finance Brokers Day is set to inform, empower, and unify the industry once again, this time in the magnificent setting of Luna Park on Sydney Harbour.
In an event first, there will be three different discussion panels – one for residential lending, a commercial panel, and a technology and innovation panel.
Founded in 2015, the annual event, scheduled for Aug. 16, will run from 9am to 4pm at Luna Park in Milson's Point, Sydney, to be followed by an optional after party at the same venue.
MPA is once again the official media partner of National Finance Brokers Day, which will feature 23 speakers. There are 35 event partners, including diamond partners Clear Credit Solutions and Marketplace Finance and registration partner Tapt, which will provide digital business cards to each participant.
Discussing the rationale behind this year's venue, National Finance Brokers Day founder and head of third party relationships at Marketplace Finance Dino Pacella (pictured above) said it was chosen to represent a sense of fun away from more formal awards ceremonies and presentations.
"It was creating that sense of celebration and having a relaxed environment where people have no pressure to network and learn," he said.
The latest MFAA Industry Intelligence Service report (15th edition) gives mortgage and finance brokers plenty of reasons to celebrate, with total broker numbers now exceeding 19,000, and a record 6,118 writing commercial loans.
National Finance Brokers Day has always been about furthering awareness of the industry, including the advantages of using a mortgage or finance broker, Pacella said.
Pacella, who continues to raise the bar for the event, summed it up as being about "unity". It's about brokers, lenders, clients, and the wider industry joining together and celebrating their achievements, he said.
The overarching theme for this year's event is "working towards becoming limitless," Pacella said.
"It's ensuring that loan processors, aggregators, industry bodies, industry press [and] everyone who makes up the industry is recognised for the part they play," Pacella said.
Education will also play a role, whether that's servicing client requirements, servicing brokers, or advocating for the industry, he said.
Biggest ever speaker line-up
The lineup of 23 expert speakers includes Loan Market executive chairman Sam White, Nectar Mortgages head of distribution and growth Andrew Stevens, and outsource Financial CEO Tanya Sale.
Shore Financial senior credit adviser and mortgage broker Christian Stevens will be part of a residential lending panel. It is one of three discussion panels, which also include a commercial panel and a technology and innovation panel, with Infinity Group co-founder and director Graeme Holm assuming the role as moderator, Pacella said.
Other experts to speak at National Finance Brokers Day 2023 include:
Managing director of Provident Lending & Business Solutions Trent Carter
Loan Market Group national director of growth Suzi Trajanovski
Pepper Money head of mortgages Siobhan Williams
Business adviser and success coach Ruan Burger
Domain chief of economics and research Dr Nicola Powell
Arise Foundation co-founder and CEO Fariha Chowdhury and co-founder and chief operations officer Tasnia Alam Hannan
MindHealth Services CEO and WCFF community lead for wellbeing Sheb Giner
Judo Bank chief third party officer George Obeid
Simplicity Loans & Advisory managing director Matthew Johnson
BF Money managing director George Karam
Simplicity Loans & Advisory associate director - sales Isabella Constantinou
Commercial and Asset Finance Brokers Association (CAFBA) president Matt Atkin
Podcaster, strategist, and coach Darren Saul
Leadership and career coach and MFAA Opportunities for Women research lead Jane Counsel
Propps non-executive director and Lendi Group board member Graham Mirabito
NextGen head of broker partnerships Renee Blethyn
Learn awesome founder and digital experience expert Steve Corney
Pacella said that he expected around 380 to 400 people to attend the event (in addition to the event partners), and that it was already at 60% capacity.
"Unity is a foundation of the eighth annual National Finance Brokers Day, as evidenced by speakers who are giving up their time and 35 industry advocates who are event partners," Pacella said. "It's just about putting egos, differences and competition aside and coming together to show the compassion and dedication of the industry."
For attendees who want to make the most of the park's surroundings, selected rides will be open after the conference (before the after party), sponsored by outsourcing firm Affordable Staff. A beauty bar will also be available.
The event includes morning tea, lunch and afternoon tea, and refreshments. The afterparty, sponsored by Infinity Group Australia, is optional and will be held at the event grounds.
Brokers attending the event will receive seven CPD hours for all three industry associations: the MFAA, FBAA and CAFBA.
Pacella thanked the 35 event partners, including official media partner MPA, for showing their support of the industry and assisting with education initiatives, ticketing, promotion, rides, coffee and the event afterparty.
Tickets available now
Tickets for the live event, to be held in the Grand Ballroom at Luna Park, Sydney, are $199 each (plus $4.98 service fee), with a special price available for a table of eight.
Tickets for the cocktail function, which runs from 6pm to 9pm at The Piazza, Luna Park are $75 (plus $1.88 service fee).
For more information and to register for the event and afterparty, brokers, lenders and customers can find more information on the National Finance Brokers Day website.