Small businesses risk more than just a lean trading season if a shortage in stock is not remedied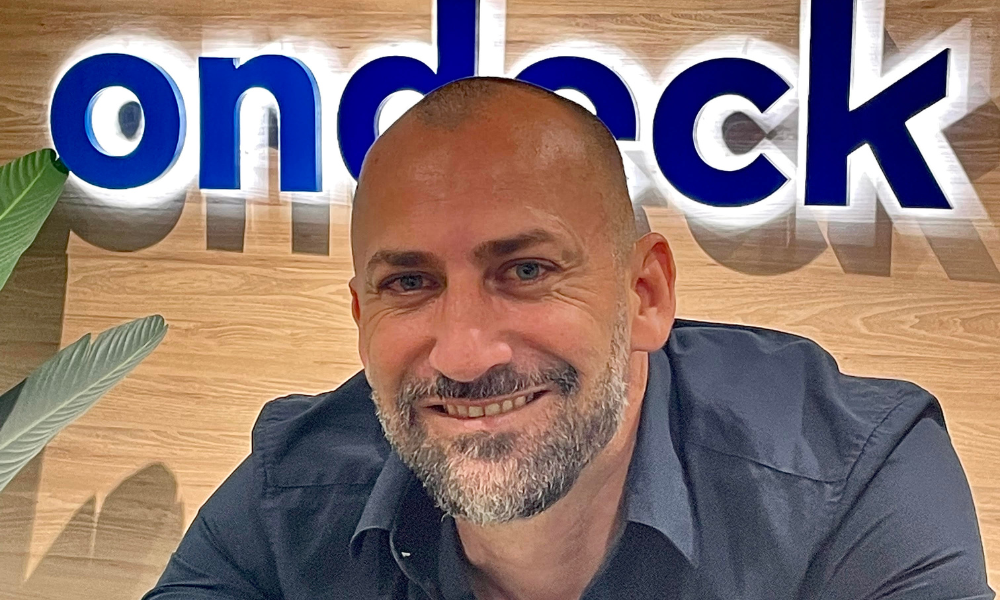 A stock shortage could prove very damaging to Australian small businesses if not resolved in time for the festive season, according to OnDeck Australia national partnerships manager Nick Reily (pictured). Speaking with MPA on the lender's recent research into the state of small business, Reily said that supply chain issues and uncertainty during lockdown had contributed to less than half of businesses feeling they had adequate trading stock in place to meet post-lockdown demand.
"The ACCC's recent Container Stevedoring Monitoring Report 2020-21, finds that a surge in demand for containerised cargo and extreme congestion across the global supply chain has caused major disruptions and delays," he said. "The report notes that some large retailers are so concerned their cargo will not arrive before Christmas that they are buying their own shipping containers and chartering their own vessels.
"Obviously, small businesses can't compete at that level, especially when lockdowns have had a negative impact on cashflow. The situation is likely to have been exacerbated by uncertainty around when lockdowns would lift. Businesses were understandably hesitant to order stock at a time when they couldn't open for trade."
While the research from OnDeck didn't delve into specific industry sectors, it did highlight the impact of Victoria's prolonged on again off again lockdown. According to the data, one third of businesses nationally believed they needed to re-order additional inventory post-lockdown, however, this figure jumped in Victoria.
"Understandably, small businesses in Victoria are more likely to face a stock shortage than those in NSW, with 42% of Victorian small businesses needing to boost inventory compared to 28% in NSW," said Reily.
Read more: Victorian lockdown to impact business for years
While the festive season has always been a crucial time of year for retailers across the board, this year's season would be particularly important for businesses who had been impacted by lockdowns, he said.
"This year's festive season is especially critical as it gives small businesses an opportunity to recoup at least part of the revenue lost during lockdowns," he said. "However, without sufficient stock to sell, businesses could face a lean trading period. A secondary problem can be reputational damage and the loss of customer loyalty – something that could have more lasting damage."
While securing fast funding could be key for many businesses heading into Christmas, turnaround time delays and difficulty being approved might stand in the way. ScotPac CEO Jon Sutton told MPA last week that turnaround times for small business lending through some banking channels were "horrendous" – a trend echoed by OnDeck's research into the issue.
"We know from previous OnDeck research that one in four (24%) of small businesses will be knocked back for a business loan," said Reily. "Among those that have received the green light for finance in the past, 27% say the time taken to secure funding had a negative impact on the business – with 43% saying it led to a delay in the delivery of products."
This is something that businesses simply can't afford to risk after a year of much uncertainty and decreased revenue. According to September's economic growth figures, Australians are expected to have amassed at least $200 billion in household savings by the end of the year as a result of suppressed spending through lockdown. This represents an enormous opportunity for retailers in the lead up to the festive season.
"What small businesses need in the current climate is a rapid, efficient application process, and a rapid response – either 'yes' or 'no', and, if approved, the business needs funds fast, not several weeks down the track," said Reily. "Rapid approval gives a business an opportunity to approach alternate suppliers if their regular supplier can't deliver on time."
He said that many smaller operators were unaware of the breadth of finance options available and were at risk of getting "the slow no" when approaching their regular bank for funding – which was where brokers came in.
Read more: Fintechs are becoming the "go-to option" for small business
"Brokers are finance experts and can give their small business clients a greater range of lenders to select from including dedicated small business lenders like OnDeck with products such as Lightning Loans that are specifically tailored to the needs of small business," he said. "By managing the loan application process on behalf of their small business clients, brokers allow business owners to focus on getting their enterprise back up to full speed to take advantage of festive season trade."