CEO says he is 100% confident turnaround times will remain tight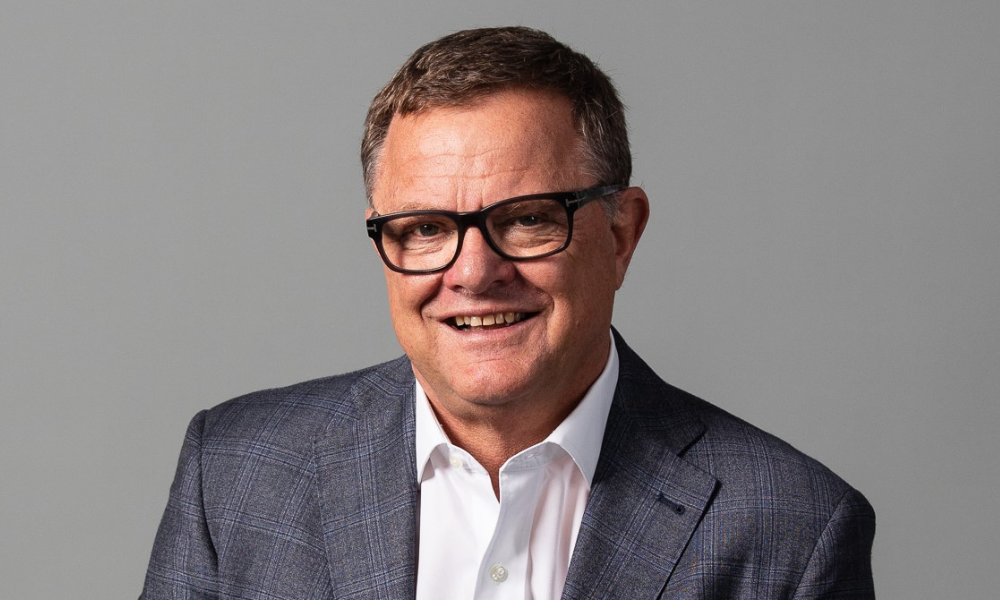 ScotPac CEO Jon Sutton (pictured) says he is 100% confident that the non-bank will be able to maintain its quick turnaround times following the launch of its SME Bounce Back Fund, which will enable eligible SMEs to borrow up to $1 million with a 0% interest-free period for the first three months of the facility.
In response to a question asked by MPA, Sutton told a media briefing that the lender's BDM team was "ready, willing and able" and that ScotPac wouldn't have any issues in being able to serve the influx of new customers that was expected to occur as a result of the "first in, first dressed" opportunity.
"One hundred percent we will be able to stand by our SLAs," he said. "I know for a fact that turnaround times for small business lending are horrendous at the moment in some of the banking channels, but it's not the case here – we are ready to go.
"We've got our processes down pat and we don't anticipate having any of those problems."
Throughout the pandemic, a spate of attractive cashback and low interest rate offers meant many banks fell behind in processing the high volume of new clients applying for the products. Sutton said he was confident this wouldn't happen in the case of ScotPac. He said ScotPac had made sizeable investments in technology over the past couple of years to digitise much of the front-end processes around debtor finance – a sector that was traditionally an "intensive, paper-based business."
Read more: How will slow lender turnarounds shape the future of mortgage broking?
"Depending on the complexity of the client, we can give pretty quick turnaround times and get that money into the SME's bank account promptly," he said.
The $100 million working capital fund provides SMEs with $50,000 to $1 million in capital with 0% interest charged in the first three months of the borrowing for any debtor finance facilities and/or trade finance facilities, or just debtor finance facilities for New Zealand customers. The normal terms of fees and charges apply, and the minimum contract term is 12 months. Brokers get paid a full commission for referring clients to the fund.
"The reason we are doing that is when you think about where SMEs have been for the last two years, which has been an extraordinarily difficult time for those small business owners, as they come out of the pandemic and as they start to trade and trade up, normally they've got heavy expenses for the first three or four months," he said. "They've got bills to pay, they need secure supplies, they start to invoice and they are not receiving those funds for a further 90 days. We thought, what could we do for our customers and the broader SME community out there to give them that much needed injection of working capital? What we've done is put this $100 million fund together.
"We're very confident this will give a real boost and fill up to those SMEs that are looking to trade their way out of what has been an extraordinarily difficult time."
Read more: The challenge of reopening after lockdown
Sutton said based on traditional interest charges at ScotPac, three months at 0% interest represented savings of around $17,000 on a $1 million facility.
"That's a significant saving that allows people to get going with their business," he said.
He said the product was "materially different" to any other SME offering currently in market and affirmed ScotPac's commitment to the broker channel.
"We know brokers are the lifeblood for providing advice to SMEs and we feel this will be able to give your member community the opportunity to be able to help SMEs forward in their path coming out of the pandemic," he said.
While some of the repayment holidays put in place by banks last year had hidden repercussions in terms of the way interest was accumulated, the cost of the 0% interest period offered as part of ScotPac's facility will be borne by ScotPac itself.
"This is a very, very transparent offer," said Sutton. "This is a genuine saving for businesses and that's why we are so excited about it. There are no hidden charges in this facility, and it will be very transparent to SMEs."
The launch comes on the heels of ScotPac's latest SME growth index, which found that almost eight in 10 SMEs had reportedly experienced cashflow issues over the past year.