It entices brokers with new loans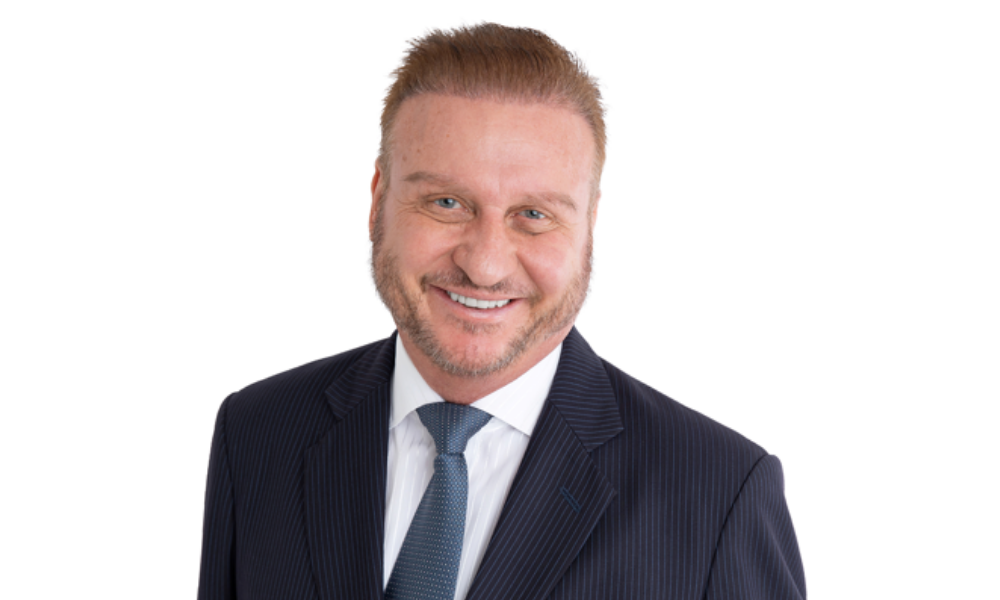 Mortgage Ezy has launched its own funding program to provide faster loans for brokers as it strengthens its transformation from a mortgage manager into a non-bank lender.
Backed by Westpac and Adelaide Bank, which have provided $400 million in warehouse facilities, the Source funding program will enhance and extend Mortgage Ezy's existing lending facilities that it manages from a large range of banks and non-banks.
Peter James (pictured), the founder and executive director of Mortgage Ezy, said Source is a natural evolution of the company's development and it had been in the planning for seven years.
"We released it just before Christmas last year, but our official launch date was Australia Day where we went out to our brokers. We have already settled $10 million in loans in one month just through word of mouth," James said.
While Westpac and Adelaide are funding Source through warehouses, Mortgage Ezy also intends to go to the bond market to securitise those loans.
"We got into funding with a very considered approach," James said. "We are the largest mortgage manager by far and probably the last to make that (non-bank lender) evolution that could do so."
James said the move was about providing a better service proposition to brokers and their customers.
Mortgage Ezy-accredited brokers represent about 33% of the estimated 16,000 brokers in Australia.
"We understand brokers and we understand the language that they talk," James said.
"Brokers and their clients have been complaining about the lack of choice, the restrictive mentality of assessing loans and the two-speed service proposition with the processing time in the (bank) branches being a fraction of the time of a broker deal.
"As far as product innovation and design go, we've always been very innovative in our approach. This funding will allow us to keep that innovation growing, not just in product design but we are developing a process called DEB – Decision Engine Box – that will approve loans within minutes, not the weeks you need to wait with traditional funding."
James said launching DEB, which he labelled a game changer, meant Mortgage Ezy needed ultimate approval and control of the policy process.
"Source enables us to provide common-sense lending, individualised to every borrower in the market, not just the ones that fit the banks' profile, and we can lend holistically not using a credit rules-based system," he explained.
James said the first stage of DEB, which is currently operating, provides conditional approval but the next stage, to be released in July, will provide formal approval to a borrower within minutes.
Source features three loan products. These are:
The Ezy PAYG Variable Loan, requiring two payslips or bank statements showing the two most recent salary credits or current employment contract and no mandatory employment checks;
Ezy Self-Employed Variable Loan, requiring Financial Statements (P&L) not older than 18 months. No need for notice of assessment. For self-employed applicants, $5,000 Motor vehicle expenses, 100% of depreciation and one-off expenses can also be back added; and
Ezy Expat Loan, for any Australian citizen or permanent resident.
"The variable loans, both PAYG and self-employed, eliminate some of the onerous checks and balances you need to go through these days – a lot of clients don't understand that the laws have changed requiring responsible lending," James said.
"First and foremost, we're going to be responsible in our lending but when we're able to expediate the approval process using our technology we'll do so … we're able to do all the checks and balances in the background to save the client a lot of time and hassle with answering a myriad of questions."
Source is designed to "complement not cannibalise" existing loan products.
"Our charter for a long time has been filling the gaps that banks leave behind and we see our own funding line not replacing our existing relationships but enhancing those relationships," James said.
Mortgage Ezy wrote more than $2.5 billion in loans last year, settling over $1.5 billion in loans, and James said the goal is to reach $2 billion in loan settlements ($1.7 billion for Mortgage Ezy and $300 million at Source) this year.
"Once we've got those boutique loans into the warehouse and proven the concept, we'll be out there intending to write a $100-plus million a month at Source on the basis of a better service offering," he said.
"So instead of being in the queue and hoping to get the loan approved in weeks or sometimes months as borrowers are frustratingly encountering today, DEB will give the majority of our applicants an online, instant approval in minutes."
James said the aim, within 12 months, was to roll DEB out for everyday borrowers that are buying a house and have time constraints.
"We are finding that in many cases that we can't accept purchase applications because they've left their run too late to conform with the settlement," he explained.
"In a heated market, DEB will enable certainty to put in unconditional loans."
While the current focus is on owner occupier loans, in the future Mortgage Ezy plans to expand Source to include investment loans, and then more specialist products such as SMSF and alt doc clients.
In an effort to strengthen Mortgage Ezy's new role as a non-bank lender, the organisation has created more than a dozen new roles in the combined group of Mortgage Ezy/ Source.
Heading up Source is Darryl White, who has more than 30 years' experience in credit roles, including head of credit at Macquarie Bank.