Non-bank exec says job-changers will likely be an underserved segment of the market next year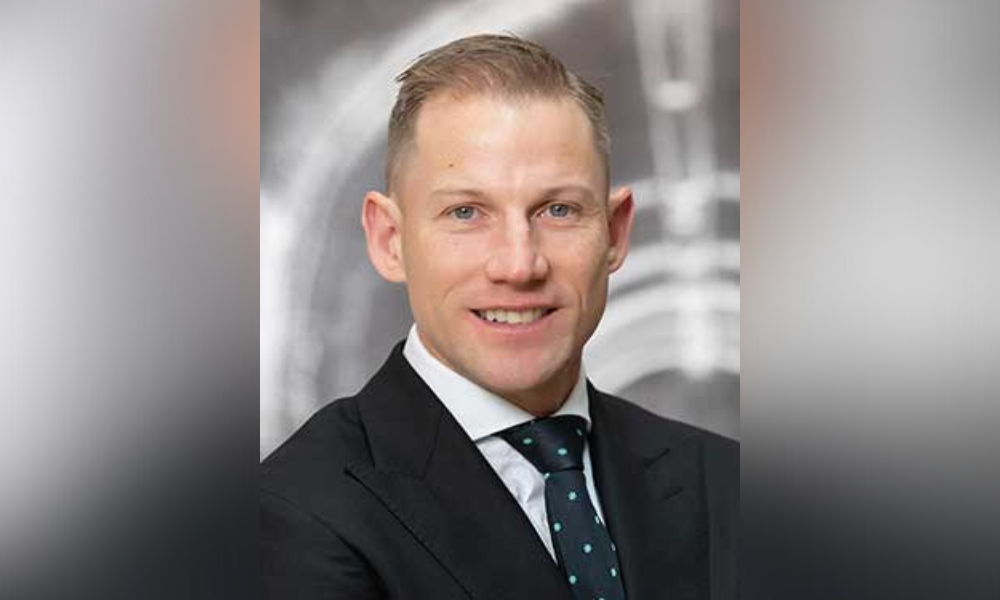 While the great resignation has seen a record number of workers quit their jobs for something better in the US, the trend is yet to be felt in Australia, despite data from Employment Hero suggesting 48% of people are planning to look for a new job in the next six months. Should the great resignation hit our shores as expected, this could lead to further underserved customers in the finance market.
According to La Trobe Financial senior vice-president and chief lending officer Cory Bannister, job-changers will likely need to look outside the major banks for their finance needs, alongside a whole host of other underserved and overlooked borrowers.
"Does the great resignation materialise?" he questioned of 2022. "If so, you'll get some people that are even swapping industries. They might be professional bankers for 10 years and then decide they want to go set up a surf shop in Byron Bay."
He said there was a great opportunity for brokers and non-bank lenders to continue serving the many segments of borrowers that traditionally didn't fit within the remit of the major banks – a varied group of people that seems set to grow in 2022. These underserved borrowers include the self-employed, a large group of Australian workers who are likely to have some variability in their financial statements over the past two years as a result of the pandemic.
Read more: Will "The Great Resignation" see demand for non-bank loans heighten?
Other groups include returning expats, and anyone with administrative items and tax debts that need to be tidied up.
"People have been granted moratoriums or payment deferrals that are back on their feet and need to get on top of it – I think they're another natural segment of the market that is overlooked," he added.
While the conditions that led to this growing set of borrowers have been less than desirable, the challenges from the pandemic are far from over as the latest COVID variant has shown.
"Further COVID interruption appears more and more likely, whether it's Omicron or whatever the next variant is going to be," said Bannister. "It's likely that Omicron or further variants are going to cause disruption to the speed of the economic recovery, hopefully not further lockdowns or border closures, but we're starting to see that already. We're not expecting to see a straight-line recovery for everyone from COVID and the challenges and setbacks are likely to continue for the next two to three years for some people.
"Hopefully we get this thing behind us quicker than expected but the impacts are still likely going to linger for a long time ahead. That's where we expect an increase in demand for complex credit or conversational credit where non-banks will have to continue to step in to help those creditworthy applicants find those solutions."
Other opportunities La Trobe will be focusing on next year include catering for sophisticated borrowers such as high net worth customers, those with large portfolios and those with more complex structures. He said since banks are focusing on the "very highly automatable customer" at the moment, even these types of borrowers are becoming an underserved segment of the market – something that is expected to grow once the pandemic settles.
On being named in MPA's Global 100 list this year, Bannister said he felt honoured and privileged to receive the accolade.
"If you look through the list, it's a pretty talented group of professionals that I've got a lot of admiration for and respect greatly, that are making a positive difference and driving a lot of change across the sector," he said. "Some of the people I follow in Canada and the US are on the list too, so to be recognised among them? Delighted."
Read next: Regional broker named in Global 100 for third year running
He said he was proud to be part of the non-bank sector – especially given the challenges brought by COVID.
"What really drives me is being able to make a difference for brokers and borrowers and particularly when you provide solutions for them that improve their situation or help them realise their dreams that perhaps they couldn't otherwise have found without some additional assistance that non-banks often can provide," he said. "The last two years in particular have been a time that, as much as it's challenging for everybody, made me feel very proud watching the team go about their business and ensuring that those people who had been overlooked by the mainstream banks or the algorithms have been able to find solutions through their great work.
"Without the non-banks stepping in to fill this void, many of those consumers are then left with their needs unmet. That's probably given me the most pride."
He said he hopes non-banks will be able to continue to help borrowers overlooked by the "vanilla" preferences of the major banks in an environment where regulation will likely tighten.
"While there's some recent regulatory changes again that appear to be entirely appropriate to take some of the heat out of the market, we would like to think that we're not a systemic risk to the market and it's super important that we can continue to do what we do for those customers in a very disciplined manner," he said. "Our hopes are that would be left as it is in the year ahead."