While 2021 was a challenging year for brokers in lockdown-affected regions, one firm saw volumes close to double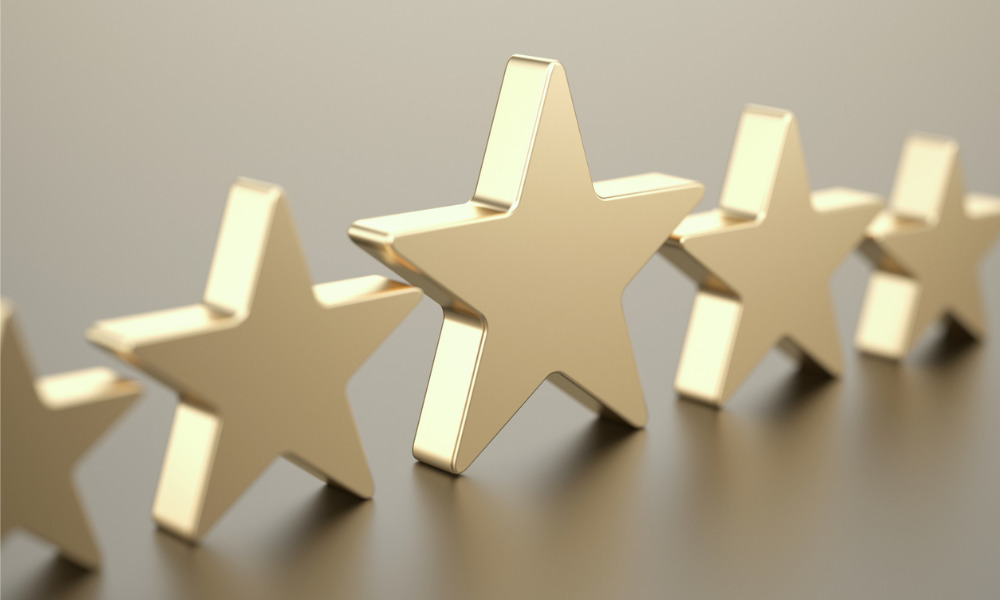 It has been a busy year for Sarah Thomson at Loan Market Geelong. Not only has

business soared as a result of record low interest rates and lockdown savings, she, like many other brokers, has needed to rethink operations in line with lockdowns and social restrictions.
Despite these challenges, Thomson has come out on top as the only regional broker to be named in the mortgage Global 100 this year – with this being her third year running. The distinction followed Loan Market Geelong being named Brokerage of the Year – Regional at this year's Australian Mortgage Awards.
Read more: Revealed: Australian Mortgage Awards 2021 Winners
Thomson said receiving the global accolade felt surreal.
"We've been so busy working in the business with our clients and staff trying to keep everyone together over the last year," she told MPA. "We've been so focused on what we have been doing in our own business it's been hard to think on a global level."
While it is somewhat ironic to think that a global pandemic could result in an inward-looking approach, it is a trend that is sure to ring true for business owners across the country. The disruption caused by COVID forced anyone in business to examine their existing operations and in many cases rethink their systems and processes while staff worked from home.
Thomson and her team streamlined their processes even more while expanding both in staff numbers and in volume size. At the time of last year's Global 100, Thomson had a team of five staff. She now has 16.
Training new staff remotely doesn't come without challenge but this was something the team had to cope with while being busy with clients. She said they used Google Hangouts to deliver training and continue to use it as part of their day-to-day operations.
"Some days there would be five of us on a Google Hangout and you'd just be working away but it was as if you were in the office so you could ask questions really quickly and have that feeling of being part of a group," she said.
Read more: Transparency is key to managing staff remotely
The need to more than triple her team came from the intense level of demand the brokerage saw from borrowers either looking to refinance or buy their first property, as well as the influx of tree-changing Melburnians and those who had left Geelong to study or work returning home.
"Our volume as a business would have nearly doubled," she said.
A combination of record low interest rates and attractive cashback offers, as well as homeowners having more time on their hands while staying at home meant a surge in refinance activity, while the ability for house-bound first home buyers to save a deposit and take advantage of government stimulus saw more activity in the purchasing space.
Being able to expand her team and help so many clients were proud moments for Thomson, as was Loan Market Geelong being named Brokerage of the year – Regional at the Australian Mortgage Awards. She said the focus of the business over the past year was on the mental and physical wellbeing of staff and maintaining a good culture while working remotely.
Looking ahead to 2022, Thomson said she hopes broker market share will continue to grow and that conditions will allow for a better work/life balance for brokers.
"My hopes are that the intensity drops a bit," she said. "We've had 20 months of non-stop craziness."
The busy year has created an intense work life for brokers and support staff – as has the impact of clients in stressful situations through COVID. On the other side of the coin, brokers have proved to be the preferred choice of home loan distribution, writing around 60% of new loans in an environment of ever-changing credit policy. This is perhaps due to the fact that they offer so much more than just the loan itself.
"I always say to people it's not finding the right loan that's the hard part of the job for me," said Thomson. "The biggest thing is actually guiding them through the whole process. Dealing with the real estate agents, helping them secure the property and being their person to go to with anything to do with property – whether they're selling, buying or refinancing."
The biggest challenge she is facing in 2022 is navigating the change from working at home to coming back to the office and maintaining the sense of connectedness among staff in a hybrid working model.
But, despite this challenge, 2022 looks set to hold much opportunity. Thomson was recently appointed to a network coaching role within Loan Market that will see her guiding other brokers in growing their businesses.
"The network coaching role with Loan Market will really be around seeing brokers at a certain level get to that next level," she said.
She also aims to increase the number of brokers internally while encouraging more women to foray into broking.