Broker industry insiders weigh in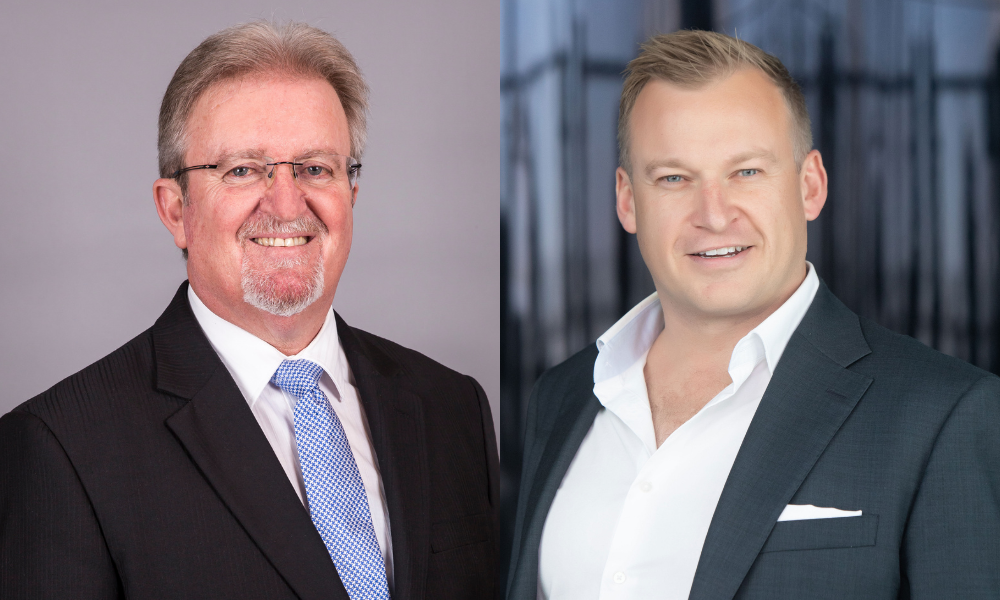 The Help to Buy scheme proposed by the Labor government needs work if it is to help more Australians achieve their home ownership dream, broker industry leaders say.
Ahead of the 2022 federal election, Opposition Leader Antony Albanese said on 1 May an Albanese Labor government would cut the cost of buying a home by up to 40% for 10,000 Australians each year.
The scheme would be available to Australians with a taxable income of up to $90,000 (individuals) and up to $120,000 (couples). The government would recover its equity and share of the capital gain when the house sells.
"Help to Buy will help Australians buy a home with a smaller deposit, a smaller mortgage and smaller mortgage repayments," Albanese said.
Based on the price cap of $950,000 in New South Wales (capital city and regional centres) and the maximum 40% government contribution, he said in some parts of Australia, the scheme would "cut the cost of a mortgage by up to $380,000".
"An Albanese Labor government will provide eligible homebuyers with an equity contribution of up to 40% of the purchase price of a new home and up to 30% of the purchase price for an existing home," Albanese said.
"The homebuyer will need to have a deposit of 2% and qualify for a standard home loan with a participating lender to finance the remainder of the purchase."
Read more: Home Guarantee scheme price caps lift to support first-home buyers

In a table showing how much mortgage borrowers could potentially save across different cities and regions, based on property price caps in eligible regions, the maximum saving on a new home purchase ranged from $160,000 to $380,000. For an existing home purchase, the maximum saving ranged from $120,000 to $285,000.
"Homebuyers will also avoid the need to pay lenders mortgage insurance, representing an additional saving, depending on purchase location, of potentially more than $30,000," Albanese said.
The scheme would help many Australians on low and modest incomes to buy a home with "a much smaller mortgage" than they can afford to pay, he said, giving them the opportunity to get out of the rent trap.
The homebuyer could buy an additional stake in the home when they were able to do so and would not be required to pay rent on the government's stake in the home.
FBAA managing director Peter White AM (pictured), said he was generally supportive of schemes helping Australians buy into the home ownership dream.
Referring to other recent schemes introduced by the Coalition government through the COVID-19 pandemic, White said while all were helpful, all had restrictions – and the Help to Buy scheme was no exception.
"The greatest challenge is the restriction on the number of people who can assess this (10,000 per year)," White said.
As the government reissued various housing stimulus during the pandemic, White said he hoped Labor had a plan to expand the scheme if they came into power. It will be important to reboot housing and the economies that revolve around it, he said.
"With that, the cost of building and supplies such as timber etc needs to be more affordable to ensure that construction sector also has the opportunity to get back on its feet," White said.
"At the moment, due to (and not limited to) supply issues, people can have upwards of an 18-month lag before construction starts."
The incoming government would also need to keep the pressure on financial institutions to ensure they didn't increase interest rates without proven justification that the cost of funds have increased, he said.
"Interest rates are going up - and by a lot. FBAA independent Australian mortgage and rental affordability research late last year showed that once repayments or rent increases by $300 per month, 57.5% of people will wind up in financial hardship," White said.
"This must be firmly and competently managed by the government of the day."
Read more: Mortgage industry insiders share election wishlist
Specialist Finance Group aggregation manager Blake Buchanan (pictured) said he also disagreed with the Help to Buy scheme as it was initially presented.
A government co-ownership scheme should not extend as far as 40% ownership of a person's home, he said. Rather than income alone, the scheme should be predicated on position.
"A more conservative scheme can work and could have several advantages," Buchanan said.
Advantages of such a scheme include helping aspiring homeowners (including first-home buyers) struggling to raise sufficient capital, to achieve their home ownership goal, he said.
Government investment could generate capital from day one – another plus – and have longer-term returns, where funds could be used to retire debts, or invest in more residential projects and infrastructure he said.
Buchanan said as the proposed scheme currently stood, the government's co-ownership of the home was an obvious disadvantage.
As the government was likely to seek to capitalise on any gains achieved on the property without contributing their share to the improvements, Buchanan said there would need to be parameters around the government's gains.
For example, a property that had 3% to 5% annual gains that the government realised after sale, or at the point of refinance, was reasonable, he said. But a property the owner who knocked down to rebuild and had significantly greater gains overall, should not be equally capitalised on by the government.
"For people with best intentions who otherwise could not get into the property market in the short or medium term, this would be an acceptable proposition, particularly when you consider that the home you first purchase is unlikely to be your last," Buchanan said.
Commenting on the scheme overall, he said comments about the government wanting to take a cut or own the home were a "hyperbole".
"The government already 'takes a cut' or profits from most areas of our lives when it comes to assets, investments, and incomes. The larger the asset or the higher the income, the more they receive by way of taxes," Buchanan said.
To say that the government was 'taking a cut' is an ill-thought-out statement, he said.
"Frankly, it is tiring watching these ideas be 'bad ideas' if the other team conceive them and becomes arguing for the sake of arguing. I see both the current scheme and an equity shared scheme (more conservative than proposed) as being decent proposals to thrash out - why can't there be both schemes," Buchanan said.
"Either way, these schemes benefit brokers as consumers seek out brokers to assist them with which scheme will be in their best interest, who supplies them and provides education to consumers about how they work in conjunction with mortgages," Buchanan said.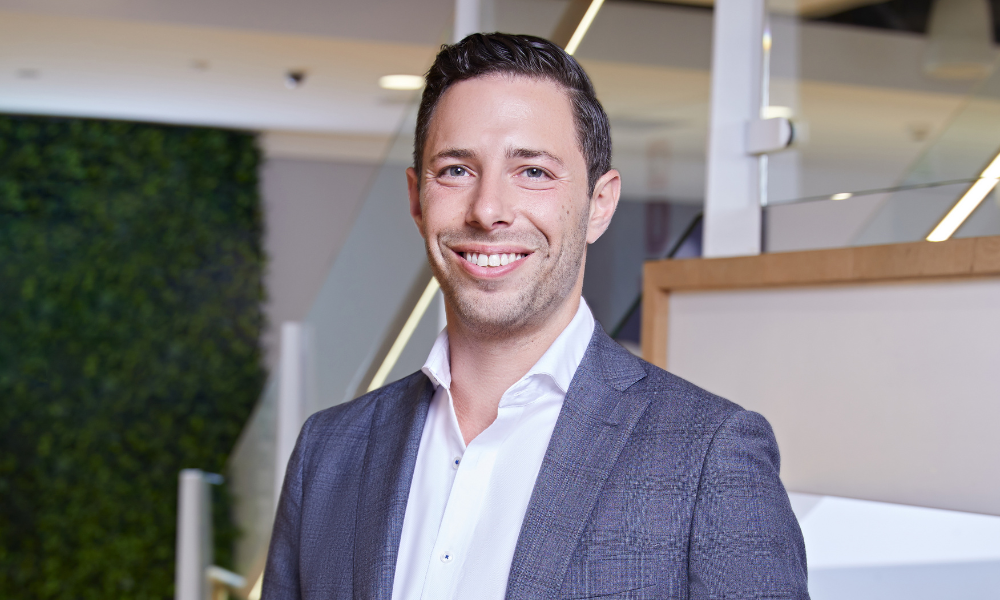 Lendi Group CEO David Hyman (pictured), said it's encouraging to see innovative steps being taken to address the current housing affordability crisis as part of the election campaign.
"The proposed 'Help to Buy' scheme, targeted at lower income households could reduce some of the barriers to entry individuals looking to step on the property ladder face, including the deposit size required and their borrowing capacity," Hyman said.
Given that the scheme would contribute a portion of the equity required to purchase, smaller loan sizes would alleviate some of the strain on monthly repayments and individual budgets, especially within the current rising interest rate environment, he said.
"Ultimately, housing policy needs to focus on more equitable housing outcomes across income brackets, including adequate provision of affordable housing for those who are unlikely to achieve home ownership," Hyman said.
The number annual places, and income caps were among the limitations of the scheme, he said.
"Given the number of first-home buyers in the market are increasing each year and many more who are not eligible to purchase given their circumstances, this scheme is limited to a small part of the market. While this is a good start, more needs to be done to help those struggling to get on the property ladder," Hyman said.
Irrespective of where housing policy lands, the role of brokers is to continue to stay on top of market trends, help clients navigate their options and demonstrate the lending options available.
"This scheme is a good step forward and should help brokers assist more customers achieve their goals around home ownership," Hyman said.
The pre-election campaign is in full swing, the Morrison government having announced a series of improvements to the Home Guarantee Scheme, doubling the number of places to 50,000 per year.
From 1 July 2022, price caps for homes eligible under the scheme would be lifted. In NSW, Victoria, QLD, WA, TAS and NT (includes regional centres), it would bump up the price cap by $100,000, and by $250,000 in ACT.
Architects of the scheme warned the policy would expose a "government's balance sheet to some risk" if house prices were to fall, The Australian reported.
The scheme has been attacked for being too small for the outlay, risking taxpayer funds, adding to national debt, and banking on continued rising house prices. There was also confusion over values, the government share of a house sale and forcing people to sell the house if their income moves above the cap, or if children inheriting the house were above the income cap.
The federal election will be held on 21 May.