Advantedge boss Brett Halliwell explains why your existing customers are vitally important to your future growth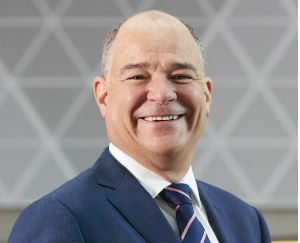 In the broking world, we speak a lot about growth and how to attract new customers. Our drive for business expansion is commendable, and reflects our ambition, passion and determination as an industry.

We can see the impact of this across the broker channel, which, according to RBA ABS Comparator quarterly surveys, has seen the number of brokers who settled a home loan jump from just 18% of market share in 2002 to 53% in 2016. But to ensure this time and effort doesn't go to waste, brokers should also focus on retaining customers.

Why is client retention important?
You save in the long run – Generating new clients is of course crucial to building a business, but maintaining existing clients is just as important. According to statistics from customer satisfaction survey specialists, it costs about five times as much to attract a new customer as it costs to keep an old one, and loyal customers who refer others generate business at very low or no cost.

It highlights your customer service focus – Most brokers pride themselves on their customer service offering, and going above and beyond for their clients. However, not many brokers have regular contact with their customers post-settlement. Recent research from Deloitte and the MFAA shows that 60% of broker customers strongly value ongoing communication with their broker post-settlement, proving that if you invest the time, your customer will appreciate the effort. Content that is useful and relevant, such as newsletters or market insights, will position you as an expert and ensure your brand stays top of mind.
It costs about five times as much to attract a new customer as it costs to keep an old one
Loyal customers are a powerful asset – In today's environment, an increasing number of Australians are using brokers for more than just residential lending. In 2016, $1bn per month worth of loans were settled by brokers for commercial purposes or businesses, and this has been growing on average by 50% per annum (quarterly comparator data). If you have loyal customers you keep in regular contact with, it is far more likely they will approach you as their broker of choice across all their financing needs – and this can be significant for your business growth.

How can you improve client retention?
Brokers can kick off their client retention programs based on the information they already have available. For example, all brokers are aware of home loan anniversaries or expiry dates. This is an important milestone in a customer's loan journey, and one you can use as a reason to check in.

Through our Mortgage Rollover campaign, brokers were notified of opportunities to have important conversations with their customers. In addition, we sent a letter to the customers, which directed them to contact their brokers, demonstrating our proposition of respecting the broker-customer relationship. The initial success of the retention program has been staggering. Our campaign has not only helped brokers deepen their relationship with close to 2,500 customers, but it has also helped them retain 94% of those customers. This equates to $1.2bn footings retained – and even more benefits for brokers. For example, by retaining customers brokers can hold on to their trail income for the life of the loan. This adds up and can be an important contributor to a healthy loan book.

By having conversations at important times, brokers are also more likely to remove the risk of losing a customer to another lender. Additionally, by keeping in contact with your customers you are more likely to be approached for a range of their financing needs and open yourself up to diversification opportunities, such as providing insurance or wealth advice through referral partners.

Growth through long-term relationships
According to Deloitte and MFAA's report, Customer Experiences of Using Mortgage Brokers, customers have high loyalty to their brokers: 73% of broker customers would use the same broker again for another mortgage, and over 90% of customers were satisfied with the service provided.

Brokers should ensure they tap into this and implement a lasting customer retention strategy to build long-term relationships and ultimately grow their business.
Brett Halliwell has been general manager at Advantedge since 2010, responsible for NAB's white label mortgage business. Advantedge Financial Services Pty Ltd (Advantedge) is a leading provider of white label loans and has been delivering competitive and innovative home loan products to Australians for over 20 years.