Ortus Financial comments on latest MFAA figures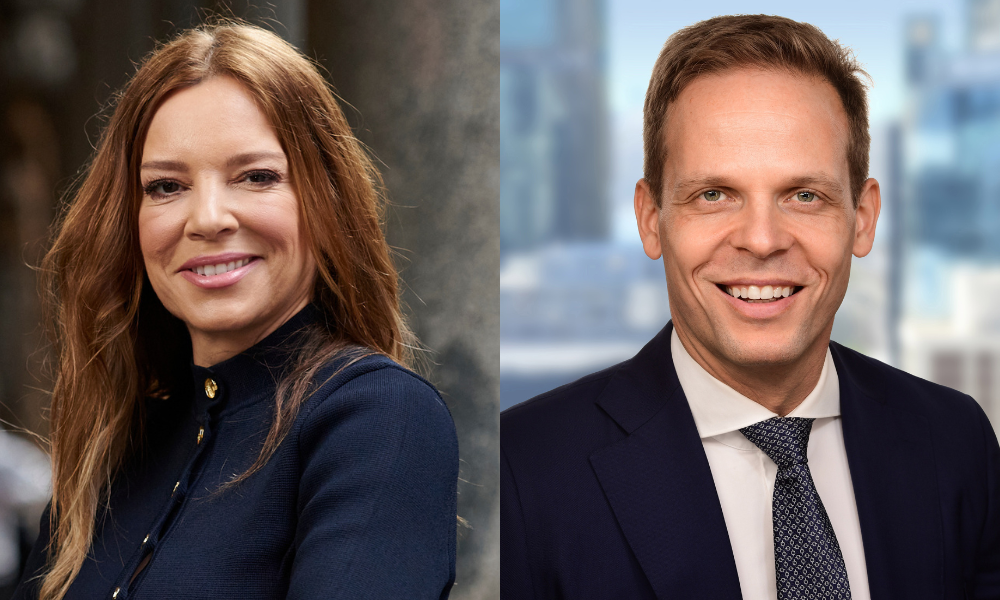 Mortgage brokers are continuing to show their value in the homebuying process, as they steer borrowers towards the right solution for their situation, Ortus Financial principal Adam Rakowski says.
MFAA figures released on Tuesday show broker market share has increased year-on-year, while the value of loans settled has continued to decline.
According to data compiled by research group Comparator and commissioned by the MFAA, mortgage brokers facilitated 69.6% of all new residential home loans in the March 2023 quarter, up 0.1 percentage points year-on-year (up 12.1 percentage points compared to the March 2021 quarter).
The value of loans settled reached $78.59 billion over the quarter, down 10.8 percentage points year-on-year.
Ortus Financial principal Adam Rakowski (pictured above right) told MPA that he wasn't the least bit surprised by the rise in broker market share, and that he expected it to climb towards 80%.
Commenting on what was driving growth in brokers' share of residential lending, Rakowski said it boiled down to people wanting to find "the most suitable solution" in a market where there was a wide spectrum of lenders.
"Going direct to a bank limits [borrowers] to the products and policies of that bank. With so much change to pricing, product and policy, the broker channel is the safest way to ensure they get the best possible lending outcome," Rakowski said.
Releasing the March quarter broker market share and settlement figures, MFAA CEO Anja Pannek (pictured above left) said that the results indicated that mortgage brokers remained "crucial" in providing home buyers and refinancers with access to "choice and competition".
"Mortgage brokers help homebuyers understand their options in what is a complex and dynamic mortgage lending environment," Pannek said.
Current inflationary pressures, multiple increases to the official cash rate and the rising cost of living have contributed to this complexity, bringing the services that mortgage brokers provide in guiding their clients to the fore, she said.
"We know that this year, over 800,000 fixed-term home loans with very low rates are rolling onto much higher interest rates, while climbing interest rates are limiting the borrowing capacity for new borrowers," Pannek said.
As this indicated a challenging period ahead for many mortgage holders and prospective buyers, Pannek said that Australians would continue to need expert support to make the best decision for their circumstances, and that mortgage brokers were "meeting this need every day".
Property slowdown considered a key driver of decline in settled loans
Mortgage brokers settled $78.59bn in home loans over the March 2023 quarter, down from $88.1bn in the March 2022 quarter.
Figures provided by the MFAA in February showed the value of settled loans reached $89.58bn over the December 2022 quarter, down 6.34% compared to the December 2021 quarter.
Falls in the value of new lending were also reflected in ABS lending indicators, March figures showing new loan commitments for housing ($23.96bn) were down 26.3% year-on-year.
Rakowski said that the 10.8-percentage-point annual decline in the value of loans settled was a direct result of the slowdown in the property market.
People have been "sitting on their hands" waiting for interest rates to peak, he said, noting that there was reduced stock available to buy.
"We have a record number of pre-approvals on our books as a result – 12 months ago, these would move every four to six weeks but now it's closer to four to six months before people purchase," Rakowski said.
Fixed rate rollovers provide opportunities for brokers
With 800,000 mortgages due to roll off lower fixed rates this year, Rakowski said that mortgage brokers had the opportunity to get in early and talk to their clients well ahead of their fixed-rate expiry date.
"On the one hand it is about giving your clients the options that exist in the market, but more importantly, it shows that you have genuine care and empathy for the fact your clients are rolling onto a much higher rate," Rakowski said.
"The more time you allow for this process, the higher the chance you will retain that client long term. With new client acquisition much harder in the current market, it is critical you are proactively trying to support and retain existing clients."