Broker market share hits new record high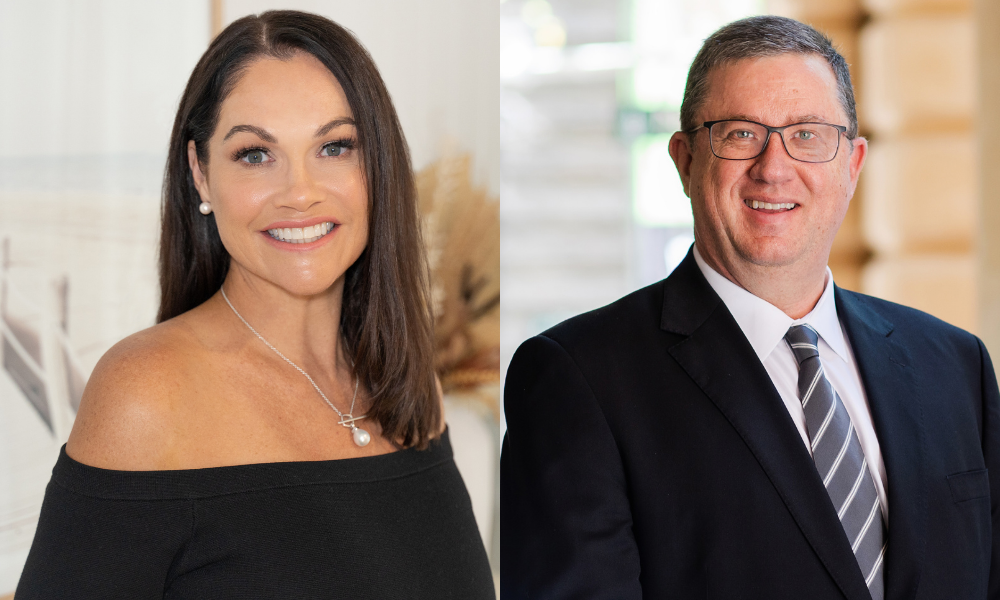 Mortgage brokers continue to show their value in the home buying process, with the latest figures showing brokers' market share has hit a new record high.
According to latest data released by research group Comparator commissioned by the MFAA, in the March 2022 quarter mortgage brokers facilitated 69.5% of all new residential home loans – up 12 percentage points year-on-year (March 2021 quarter).
Confirming this was the highest market share observed across all quarters, the MFAA said it was a 17.4 percentage point increase on the same quarter in 2020.
Broker Mhairi MacLeod (pictured above left), the founder and managing director of Astute Ability Group, told MPA more people with unique situations has been a key driver in the number of homebuyers enlisting brokers.
MacLeod said the latest figures speak to the professionalism and kudos of brokers in what they have been able to achieve for customers outside of the big four banks.
"It's not just a major four lend anymore … these customers are looking for unique structures, someone who can ascertain and understand their individual situations," MacLeod said.
Many small-to-medium-sized businesses look for an expert to discuss their options around financials and structures – something that isn't available through cookie-cutter products, she said.
"The mortgage broking industry has rapidly changed because we are now recognised as professionals and experts in our field – and we do find solutions for clients."
During the COVID-19 pandemic, restrictions made it difficult for homebuyers to get advice face-to-face. The velocity of change during the pandemic led to a greater realisation among lenders, clients and brokers, of the ability to communicate using other options.
"It drove the uniqueness of being able to work with a broker virtually," MacLeod said.
Moving forward, homebuyers, including first home buyers and SMEs, will continue to need the interaction of a broker, she said.
"It's not an online process for those clients, they're facing unique situations, the pressure of coming out of the pandemic (eg, financials not up to scratch), [and] looking for specialist alternative lending," MacLeod said.
Read more: Call for diversity as female broker numbers dwindle
Settled loans during the March 2022 quarter reached $88.10bn – the highest value of new settlements observed for a March quarter, representing a 41.54% year-on-year increase on the $62.25bn settled in the same quarter in 2021, MFAA said.
MacLeod said lenders' management of the back-end processes had improved. Having the opportunity to talk to credit officers and move files more quickly helped to drive a lot more settlements.
The COVID-19 pandemic created a higher volume of settlements, at a time when lower staffing levels affected capacity and turnaround times, driving brokers to seek out alternatives.
"Obviously recognising the SLA being a problem, a lot of banks tried to fix that [and] coming out of the pandemic, they were able to allocate more staff to those settlements," MacLeod said.
MFAA CEO Mike Felton (pictured above right) said the March quarter results underpinned a "strong, successful and rapidly growing industry".
Having successfully implemented meaningful reforms over many years, the industry has the "trust and loyalty" of consumers, he said.
"Not only does the consumer benefit from the significant choice, experience, and convenience offered by a mortgage broker but on home loans taken out since 1 January 2021 they have been protected by an unrivalled Best Interests Duty, further differentiating the channel and providing yet another compelling reason to use the services of a mortgage broker," Felton said.
"In a rising interest rate and cost environment, mortgage brokers are exceptionally well placed to assist customers in finding a fairer deal that is in their best interests."