10-year partnership to provide over-the-counter services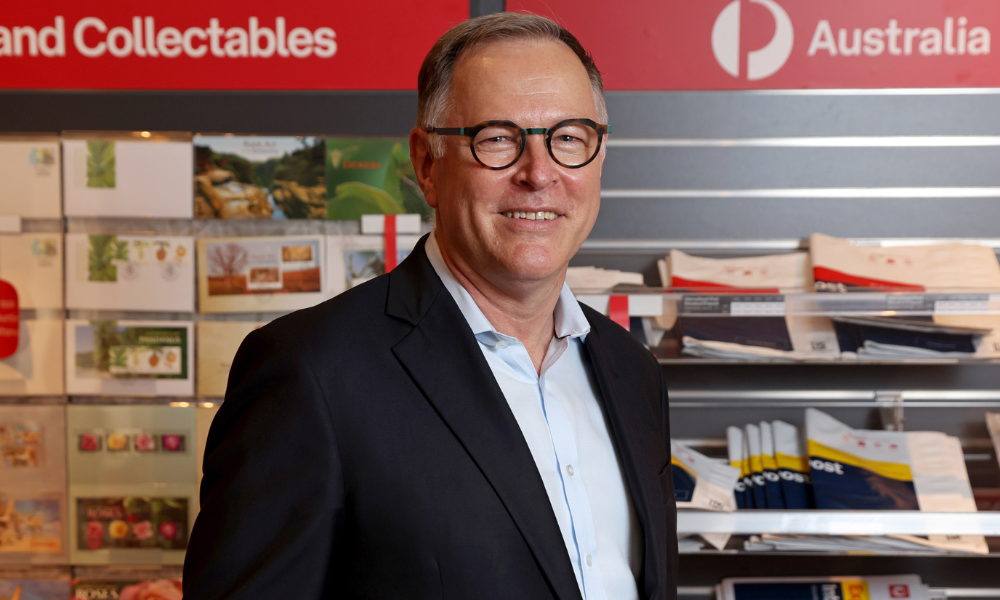 Westpac has signed a 10-year deal with Australia Post, providing certainty for its customers wanting to access over-the-counter banking services across the country.
The major bank signed a one-year deal with Australia Post in 2021 but this has now been extended for another 10 years.
Westpac customers needing over-the-counter assistance will be able to visit [email protected] outlets at 3,500 locations across Australia, including 1,800 regional post offices through to the end of 2032.
Under the agreement, the major bank says consumer and business customers will be able to deposit cash and cheques, withdraw funds, and enquire about their account balances through participating post offices.
Read next: Westpac rakes in half-year profit of $3.28bn
The 10-year deal, confirmed by Westpac on October 27, follows similar Australia Post banking services partnerships set up by CBA and NAB.
APRA figures show 309 branches across a number of different banks closed in Australia ini the 12 months ending June 30, 2022, creating a push by banks to use Australia Post for banking services.
Westpac group chief executive consumer and business banking Chris de Bruin (pictured above and immediately below left, with Gary Starr) said the agreement with Australia Post meant Westpac was continuing its commitment to fund investment in [email protected] technology and services.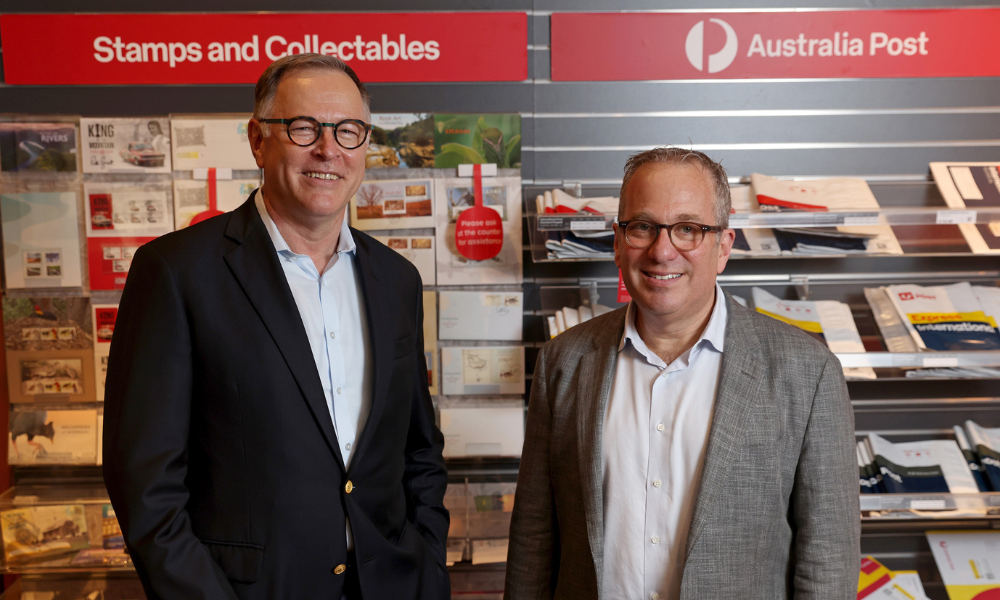 The relationship with Australia Post forms an integral part of Westpac's strategy to offer customers a range of ways to bank, he said. It provides a long-term commitment to offer banking services in regional and rural communities.
"Today's announcement complements our commitment to giving customers choice with how they do their banking, including by bolstering digital and telephone banking, creating a more connected branch network, and ensuring our customers can access [email protected] services in communities across Australia for years to come," de Bruin said.
Westpac's agreement with Australia Post will mean the bank continues to invest in [email protected] technology and services, he said.
The renewed agreement with Australia Post follows an announcement about technology upgrades across Westpac's branch network. From early 2023, St. George Bank, Bank SA and Bank of Melbourne customers will be able to complete cash transactions at any Westpac branch, and vice-versa, he said.
Read more: Bankwest to close east coast branches
The bank has also rolled out an ongoing program of co-locations, where selected branches are combined under one roof. Over 27 branches have been co-located so far, and Westpac said it planned to co-locate around 100 more over the next 18 months.
Online, over-the-phone and ATM banking services would continue to be free for all Westpac, St. George Bank, Bank of Melbourne and BankSA customers, the bank said.
[email protected] provides customers of more than 80 banks and financial institutions with access to banking services at participating Australia Post outlets across the nation.
Customers can deposit cash and cheques, withdraw money, and make balance enquiries for free.