Collaboration more important than comparison, he says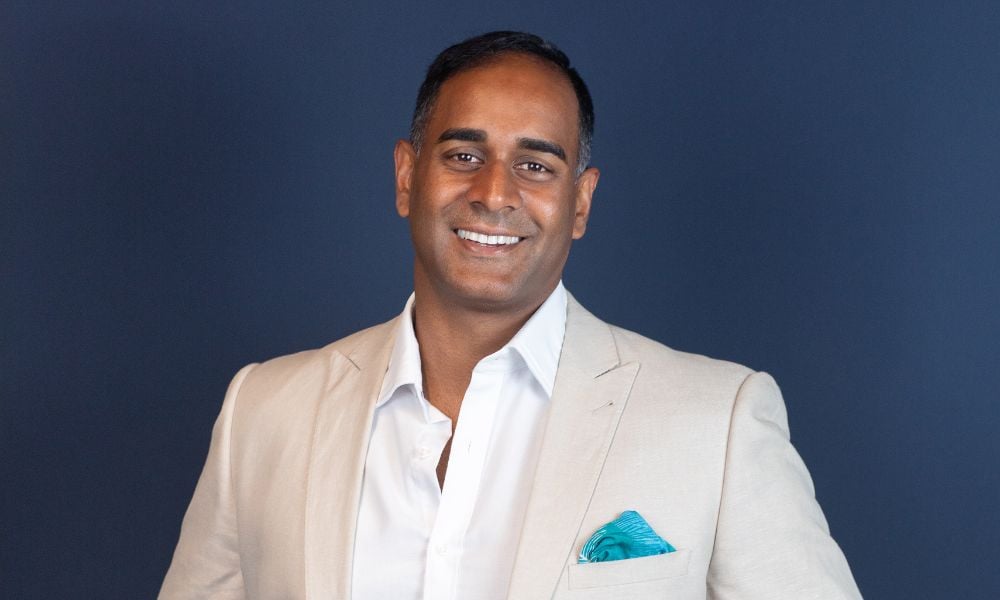 Since establishing Atelier Wealth six years ago, managing director Aaron Christie-David has continued to grow the brokerage and brand, including its service offering to clients.
He's one of the MPA Top 100 Brokers for 2022, although not for the first time. Christie-David (pictured above) made the list in each of the three years from 2019 to 2021. In 2022, he jumped a further two spots forward, coming in at 34th – his total value of residential loans settled exceeding $195m in the 12 months to June.
Although accolades and awards are helpful and provide a point of difference within the industry, Christie-David he also believes it's important not to get too attached to them personally and remain grounded.
"I want to demonstrate behaviours that my clients, referral partners and family respect," Christie-David said. "Although I'm incredibly happy for myself and my peers to achieve strong results, I believe that collaboration within the industry is stronger than comparison and competition."
MPA asked the award-winning broker to share a little about his background, how he built his brokerage in Thirroul, NSW, to the position it is in today, and his aspirations for the year ahead.
Congratulations on making the MPA Top 100 Brokers list in 2022. What do you believe are the secrets to your success?
For me, being part of the Top 100 Brokers list reflects our team's commitment, our clients' loyalty and our relationships with lenders. Without all three elements, this wouldn't be possible.
I'm sure my peers would attest that there are no secrets or shortcuts to success, but there are clues left behind by other high performers.
My top three measures of success are:
Attract and retain a great team – this helps with longevity and enjoyment.
Guard your time and energy – avoid thievery on both fronts.
Renewal time –: block out time to take a break away from where you work.
Tell us about your experience in financial services?
My background has a strong link to the broking channel. My first role within the industry was at Wizard Home Loans. I rolled out their referral marketing project, which gave me an understanding of the building blocks for running a brokerage.
I then moved to a marketing role at CommBank within the third party area. I was grateful to have had the opportunity to work closely with great leaders at CBA such as Kathy Cummings and Nathan Kerr and learn what separates the good brokers from the great.
Six years ago, you set up Atelier Wealth – what was your ultimate goal at the time?
My goal was to deliver a high standard of client experience for property investors and self-employed clients.
I also wanted to build a business with my wife, Bernadette (pictured below) that could provide a great workplace: enjoying what we do, who we serve and having some fun along the way.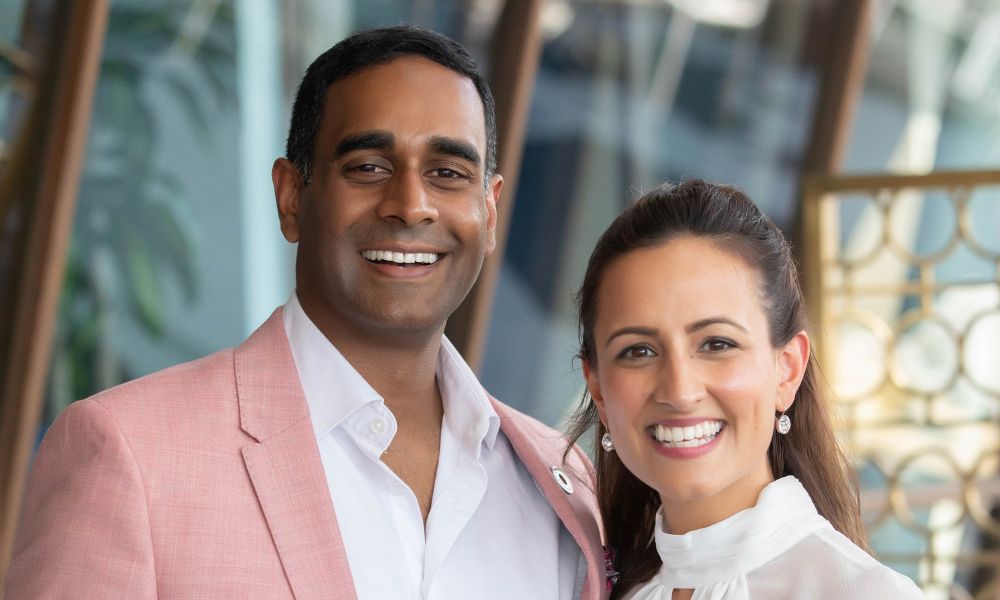 How have you built growth in your brokerage over the last few years?
Over this period we have been progressing from 'me' to 'we'. This is proving to be a useful pathway for team members to learn the ins and outs of broking and help them to develop their career aspirations.
Additionally, we have doubled down on growing our post settlement team, ensuring we provide ongoing support is paramount to our long-term success.
How does your brokerage team support your success?
Our team celebrate our successes – and rightly so. It's a team effort and we are truly the sum of all our parts.
It's rewarding to see the impact that we've made as a growing business – our clients are benefiting, our team is thriving and personally, that's very satisfying.
What and who inspires you to achieve more in your career?
I am lucky to have had some wonderful colleagues who have shared their knowledge and journey with me.
This industry is full of great people. A few who come to mind are Jeremy Fisher at 1st Street Financial who has trodden the path before me, and peers like Adam Bradley at Emerge Finance who is at a similar stage to me in life and business.
At the risk of sounding cheesy, my wife is my greatest advocate and supporter. The journey of broking and parenthood is a juggle. Bernie has been instrumental in helping me to achieve greater harmony between work and home, and to become a more present dad and husband.
Rising interest rates, cost of living pressures and inflation made 2022 a challenging year for borrowers – how have you adapted to the changing market?
The market is definitely changing and it's important to acknowledge that there are some borrowers and families who will find this year financially challenging. Loan repayments and living costs are up, and with incomes being finite, they've got to find more money to get by.
We're doing the best we can to reprice our clients' existing loans and we're having proactive conversations around how they are doing and if there's anything we can do to assist them with their lending.
What are your goals for the next 12 months?
Firstly, to continue to grow our brokerage and brand. We are actively recruiting across all five pods in our business: sales, scenarios, submissions, settlements, and support.
Even while the market contracts, it's important that we retain an abundance mindset and build our team for the future.
We will also continue to invest in our marketing efforts, namely our podcast, The Australian Property Investment Podcast, and our video series. These tools provide insights for existing clients and also help to answer frequently asked questions for those who may become clients.
On a personal level, my goal is to remain on a four-day work week, as this has enabled me to be super disciplined with my focus and productivity. It allows me to do more of the things I enjoy, such as hitting the gym, pilates and cooking – enjoying life with my family!
What are the opportunities for brokers this year?
This year presents some wonderful opportunities for first home buyers, with government initiatives such as the Home Guarantee Scheme (including the Regional First Home Buyer Scheme).
Refinancing will certainly be a hive of activity as clients become more aware of rates and lenders offer incentives.
The fixed rate cliff is certainly looming and as brokers, it's imperative that we maintain our relationships with existing clients.
I also expect to see investors pounce on opportunities to buy as property prices slow further.